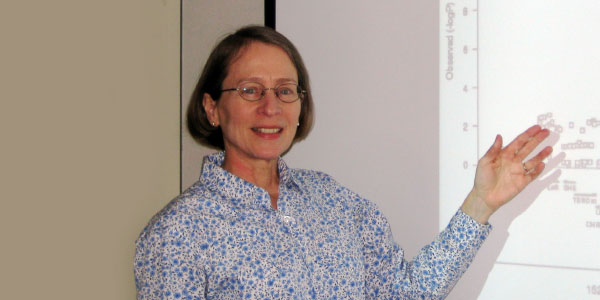 It is not uncommon for faculty members to make lasting impressions on their students. In Dr. Susan Heckbert's (PhD '90) case, it is the students who have made lasting impressions on her. Inspired by their questions and sharp minds, Heckbert, a long-time faculty member at the UW School of Public Health, generously established a fellowship to reflect her gratitude for epidemiology graduate students.
"Working with graduate students is one of the best parts of my job," says Heckbert, a professor in the Department of Epidemiology. "They ask good questions and challenge existing paradigms, and we often learn as much from them as they do from us."
Among her goals for the fellowship, Heckbert hopes her gift will provide graduate students increased opportunities to present their research at regional, national and international conferences. She believes learning skills to communicate about public health research is crucial to professional development as a scientist.
"The flood of information in public health and medicine today presents tremendous opportunities for advancing knowledge and, at the same time, presents challenges for understanding and analyzing the data," she says. She views it as the role of public health professionals to use that information to improve health and well-being.
Heckbert and her husband, Dr. Nicholas Vedder, professor of Surgery and of Orthopedics and head of the Division of Plastic Surgery at UW Medicine, have supported the UW for many years. This fellowship culminates a strong commitment to public health students who will eventually assume the roles of mentors. "I hope my gift sends the message to graduate students that they are admired, valued and appreciated," Heckbert says.
The Epidemiology department will share more details about the fellowship in the fall of 2019.