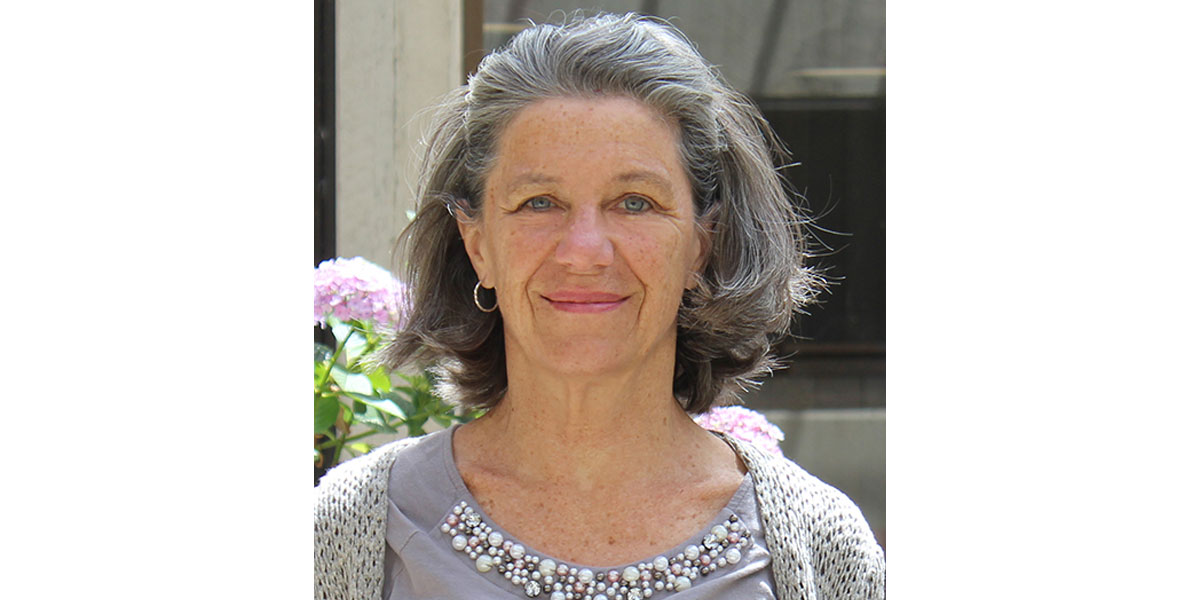 Ann Vander Stoep's path to becoming a child psychiatric epidemiologist began on a trip to East Africa. More than four decades later, her career would lead her back to that part of the world to teach the next generation of researchers.
Vander Stoep came to the University of Washington School of Public Health in 1993 to hone the tools and skills she needed to find root causes for child mental disorders. As a PhD student in the Department of Epidemiology, she learned the importance of mentorship from teaching giants. Later Vander Stoep joined the department as a faculty member – and designed its first course on psychiatric epidemiology.
She is now an expert in using epidemiological methods to understand child and adolescent depression and the comorbidity of child mental health problems. Vander Stoep retires this month after 21 years at the UW School of Public Health.
Read the Q&A below to learn how the field has changed over the years and what Vander Stoep says are her proudest achievements.
What exactly does a child psychiatric epidemiologist study?
I take the study of mental health out of the laboratory and out of the clinic and into the public sphere. I'm interested in schools and parenting and in how our social fabric can be woven to support the healthy emotional development of children. These are things that don't happen in laboratories. They happen beyond clinic walls. They happen in policies and systems and relationships. It's putting the public health lens on childhood.
How did you find your niche in this field?
During my undergraduate years at Stanford in the '70s, I studied wild chimpanzees in Tanzania. What fascinated me most about that experience were the mother-child interactions – how the emotional development of the young chimp was strongly influenced by how it is parented. It piqued my interest. When I went back to school for my master's in epidemiology, I wanted to apply the epidemiological methods I was learning to children and their mental health.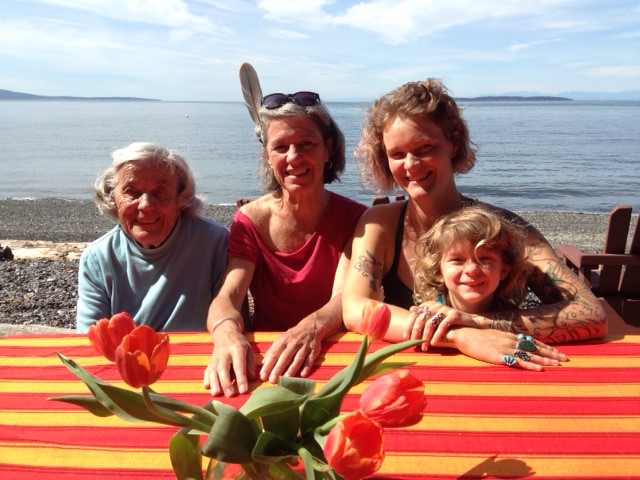 What important factors influenced your decision to study at the UW?
I had been living in Seattle for 12 years, working as a child psychiatric epidemiologist. I was the research director at Seattle Children's Home, a state-funded residential facility for children and adolescents with mental disorders. I had an idea for an NIH-funded (National Institutes of Health) study and I thought, they're not going to give it to somebody with a master's degree. There was no question that if I did go back to graduate school, that I would study at the UW. Funny story: I ended up writing that federal grant from Seattle Children's Home, and I got it. That's what put me through grad school.
Why were you so confident about the program?
The UW has a renowned program of teaching the next generation of epidemiologists. The quality of the education in the epidemiology department is unsurpassed. In the '90s, Noel Weiss and Tom Koepsell were our primary faculty for the core courses. They've received national teaching awards for the way they teach epidemiologic methods. I got to be a TA for their course, and that was wonderful.
What were some of the key lessons you learned about teaching and mentoring?
I love teaching. In my first career I was a middle school science teacher. I love conveying quantitative methods in a clear way so that students who might be anxious or have roadblocks to learning math can ground themselves, get comfortable and experience mastery.
Did you join the UW faculty immediate after graduation?
I joined the Department of Psychiatry in 1998, but public health is my heart and soul. For most of my academic career I had a joint appointment in the Department of Epidemiology. I've done all my teaching in the School of Public Health and most of my mentoring, as well.
How has the field of child psychiatric epidemiology changed since you started?
The field has, by now, informed how we think about children and their mental health. It was a very young field 22 years ago. Now there's a strong research base from some wonderful longitudinal cohort studies that have informed us about the emotional health of children. Also, people in the field of mental health look to epidemiologists now to help guide their research designs, analyses and interpretations. We've become valued partners in that work.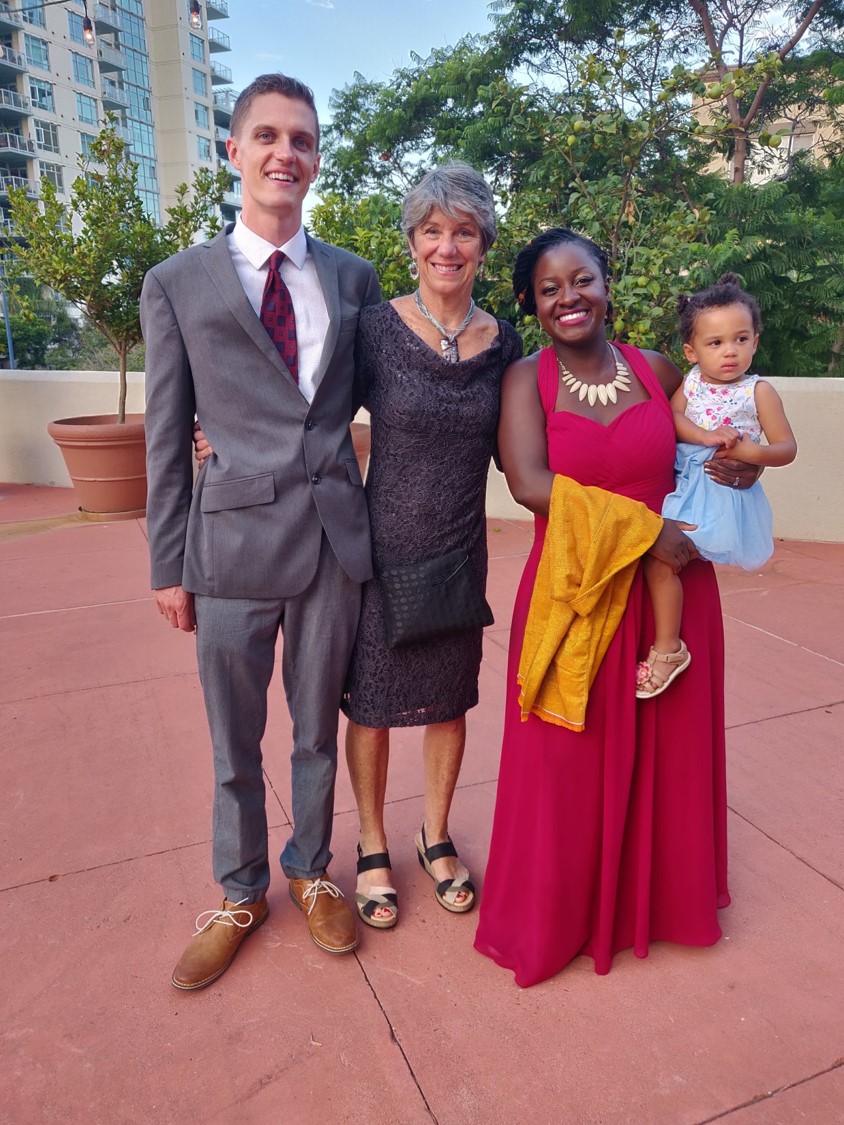 You were integral to one such longitudinal study. Can you tell us about that?
My colleague, Elizabeth McCauley, a clinical and developmental psychologist, and I received an R01 in 2001 and launched the Developmental Pathways Project (DPP) that took us into Seattle public middle schools to study depression and conduct problems. We recruited 520 public middle school students who represented students enrolled in Seattle's public schools in terms of race, ethnicity and economic status. DPP participants and parents contributed their time and perspectives in eight assessments conducted from age 11 to age 23. We were supported by several large grants from NIH and through funding from small grants from national and local organizations, including the UW Royalty Research Fund and Alcohol and Drug Abuse Institute.
Over those years, we implemented an Emotional Health Check-up in six Seattle middle schools, where we screened all sixth graders for depression and conduct problems and then had a child mental health specialist meet one on one with students who screened positive for emotional distress. Together, they created a support plan and enlisted parents to help the sixth grader with the adjustment to middle school. Some needed a math tutor, some a way to meet other students, some a meeting with the school counselor or a community mental health provider.
What impact has this project had?
It's had a strong impact on our understanding of the role of adolescent depression on the development of substance use disorders, as well as the role of parents and teachers in the development of their children's mental health. The project also helped to lay the groundwork for the UW's School Mental Health Assessment Research and Training Center that is now a very strong and viable group that develops, implements and scales up school-based mental health programming locally and throughout the country. Because of the Emotional Health Checkups, we were able to connect children to supports at school and in the community that would help them reduce their distress.
What are some of your proudest accomplishments at the UW?
I'm proud of developing a course to teach students how to apply epidemiologic methods to mental health. Starting in 1998, I taught the course every year in the spring to School of Public Health graduate students, with a smattering of students from psychology, social work, nursing and medicine. For the past six years, I've co-taught with UW Epidemiology alum, Dr. Isaac Rhew. This spring, Dr. Rhew taught the course via Zoom, supporting 18 dedicated students through COVID and George Floyd's murder.
Additionally, for 16 years, I've taught quantitative research methods in the Community-Oriented Public Health Practice (COPHP) program. As a teacher using a problem-based learning approach, I have six in-person hours each week with eight students who are at different points in their understanding and comfort with quantitative methods. I adapt and frame my teaching to the needs of those particular students in each classroom session as they learn to design epidemiologic studies and analyze public health data. It has been wonderful to teach and mentor COPHP students, who are strongly committed to social justice and have set their sights on a career in public health.
Having worked in Tanzania in 1972 and again in 1979, I dreamed of returning to East Africa as a public health professional. In 2011, I joined a group of UW global health faculty who were collaborating with the University of Nairobi in Kenya to teach mental health research methods to their psychiatry, psychology and public health trainees. With our University of Nairobi colleagues, we developed a two-week workshop that we co-taught for three years to over 100 Kenyan trainees who were launching their master's thesis projects. Our collaboration yielded 13 papers that have been published in peer-reviewed journals, with trainees as first authors. To get the results of their Kenya-based research out and to take part in launching the UW Global Mental Health Program has been a very rewarding part of my UW career.
What are your plans for retirement?
I will continue to work with our rich data from the Developmental Pathways Project, to support Dr. Rhew in teaching the Psychiatric Epidemiology course, and to collaborate with colleagues in the Global Mental Health Program. My family spans four generations from an 8-week-old baby to a 95-year-old great grandmother, and I look forward to taking a more active role in supporting family members. I will also seek opportunities to become a more active and effective antiracist, voting rights advocate and neighborhood organizer.