China's role in global health is expanding rapidly due to a confluence of factors, including its role as a major economic force, support from the Chinese Ministry of Health, and growing interest among Chinese university faculty and students.
China has been sending medical teams to help with global health crises since the 1960s, recently dispatching medical aid to West Africa during the Ebola crisis. However, because China's support had been limited to providing medical teams, buildings, drugs, and equipment, its influence on global health has not matched that of other major nations, despite major investments.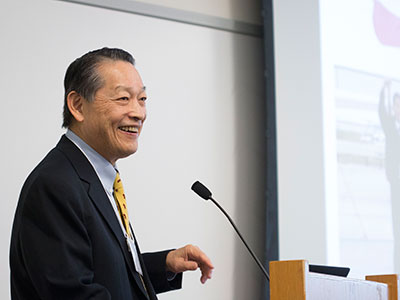 "SARS was a wakeup call for China," said Lincoln Chen, President of the China Medical Board, an independent American foundation dedicated to advancing health in China and neighboring Asian countries by building university capacity in health policy sciences, health professional education and global health.
Chen was a keynote speaker at a landmark symposium hosted by University of Washington last week that brought together leaders and faculty from five Chinese universities, and from across the UW campus and the Seattle community.
Severe acute respiratory syndrome (SARS), a viral respiratory illness, was first identified in China in 2003, and quickly spread throughout the world. China was able to contain SARS in a matter of months through a mass mobilization of resources; however, it exposed the vulnerabilities of a globalized world.
"In our ever increasingly interconnected and interdependent world, we are facing unprecedented and daunting challenges on health issues across the globe," said Linqi Zhang, professor and director of the Comprehensive AIDS Research Center and Center for Global Health and Infectious Diseases at Tsinghua University. "No single country or institute will be to able tackle these challenges unless we come together with deep understanding of the situation and strategies to move forward."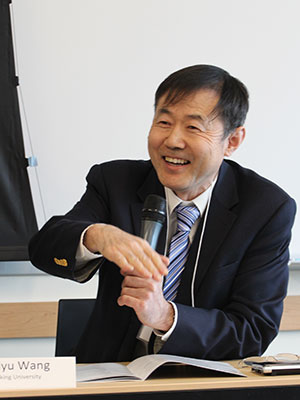 Peiyu Wang, chair of the Department of Social Medicine and Health Education and associate dean of the School of Public Health at Peking University, said, "To develop global health both in academic and practice is the mission of university. However, the capacity of universities in China is not strong enough."
Last week's symposium helped define future directions for academic global health in China, and participants discussed pathways for facilitating university collaborations with institutions from both high- and low-income countries.
The Department of Global Health at the UW already partners with a number of Chinese universities whose leadership attended the symposium, including Central South University, Fudan University, Peking University and Sun Yat-sen University (See Map).
A history of collaboration
The UW has a long history of collaboration with Chinese universities, government agencies and industry partners. Last fall, a high-level delegation from the UW, including President Ana Mari Cauce, visited Beijing to celebrate the launch of the Global Innovation Exchange (GIX), a new model of collaborative education that will bring together learners, teachers, and technology talent from across the world to engage in project-based learning that addresses real-world issues, including mobile health and sustainable development.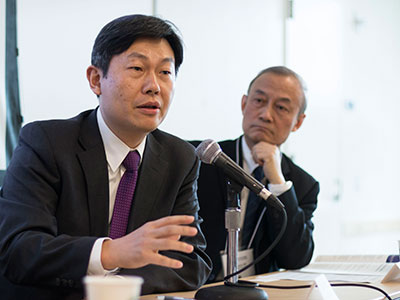 The UW and Tsinghua University are GIX's first university partners, with more expected to join.
UW researchers are also collaborating with Tsinghua to create better imaging techniques to detect people at risk of stroke, in partnership with the UW Department of Radiology. "Now the highest causes of mortality aren't infectious diseases or maternal mortality, they are stroke and cancer," said Haidong Wang, assistant professor of global health and lecturer at UW's Institute for Health Metrics and Evaluation (IHME).
As part of an ongoing collaboration with the China Medical Board and four Chinese Universities, the UW Department of Global Health has hosted eight Chinese faculty members over the past three years. These Chinese Faculty Scholars attend classes and meet regularly with UW faculty to learn about different approaches to global health and facilitate collaboration. Three PhD and five MPH students have also come to the Department to study through the same program.
Chinese Universities and Global Health
China has a role to play in improving global health equity, Chen stressed. "And I think without China…we will not achieve it." But, he added, "It's still not clear what the roles of Chinese universities are in global health."
While U.S. university programming has rapidly expanded to offer global training opportunities from undergraduate to post-doc, a limited number of Chinese universities have established global health institutes and many are still working to expand degree offerings. Other potential areas for expansion include capacity building (e.g. training in-country health care providers) and expanded research collaborations with universities in low- and middle- income countries.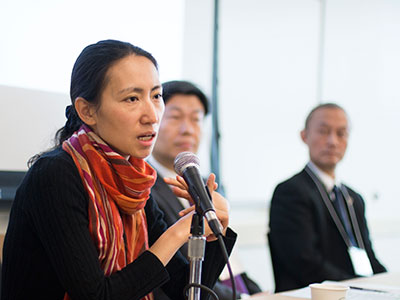 Many faculty from Chinese universities spoke passionately about wanting more Chinese students to have the opportunity to improve their knowledge and skills through work in other countries.
"There are six million students coming out of Chinese universities each year. Compared to U.S. students, who tend to go abroad to low- and middle-income countries, Chinese students tend to go to the U.S. for their study abroad," Chen said.
At the UW, more than 3,800 Chinese students are currently earning their undergraduate and graduate degrees.
Participants at the symposium also discussed increasing faculty collaborations across disciplines through incentives related to promotion criteria and funding of scientific proposals that require interdisciplinary research teams.  
Effective Partnerships for Chinese Universities
The importance of partnerships built upon solid and reciprocal relationships was a theme throughout the symposium. Both Steve Gloyd, associate chair for curriculum and education for the UW Department of Global Health, and Guy Palmer, senior director for global health at Washington State University, offered advice on effective partnerships in low- and middle-income countries.
Gloyd's recommendations included using a partner organization's goals as a starting place, participating in social events and accepting invitations to people's homes, and continuing to examine power dynamics and build trust by moving to jointly managed projects.
Palmer emphasized that these partnerships are often inherently unequal, and this can skew priorities. At the same time, he said, these relationships are a rich source of innovation, including interactions outside our disciplines, mediums, and countries.
Next Steps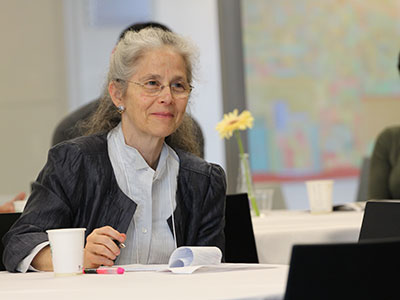 "Collaborating with Chinese colleagues is a tremendously high priority, both personally for faculty and institutionally here at UW," said Judy Wasserheit, Chair of the Department of Global Health and Co-Chair of the symposium.
That sentiment was echoed by the leadership from the Chinese universities. "The symposium provided a good chance for communications among the colleagues and universities of US and China," said Peiyu Wang. "It will greatly improve the understanding and capacity of leading universities in China on global health. Peking University hopes to have more collaboration with University of Washington and China Medical Board, and play a leading role in promoting the global health of China."
The attendees hope to create a summary of the symposium with recommendations for Chinese universities to be submitted to The Lancet for an upcoming special issue on China.
This conference was supported by the Global Innovation Fund from the UW Office of Global Affairs and the UW Department of Global Health.
(Story by Amelia Vader and Jennifer Tee; photos by Katherine Turner and by Mohamed Albirair)