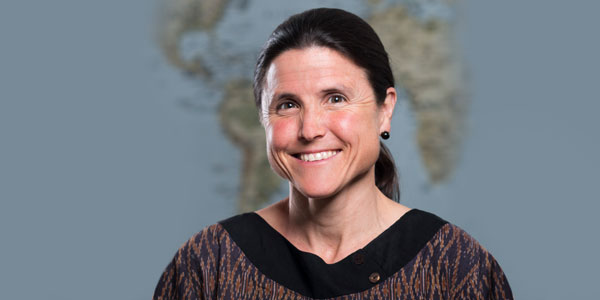 Professor Carey Farquhar, MD, MPH, has been named Vice Dean for Education for the University of Washington School of Public Health, effective Aug. 1.
Farquhar is a professor of global health, epidemiology and medicine who has been on the UW faculty since 2002. Among her numerous leadership positions, she serves as the Department of Global Health's associate chair for academic programs and chairs the department's curriculum committee.
Among her new duties, Farquhar will oversee curricula for degree programs, steer SPH through the accreditation process, arrange faculty training for new pedagogy, and represent the School while interacting with other UW institutions.
"As chair of the School's MPH Re-envisioning Steering Committee, Carey did an amazing job bringing people together to create a new core curriculum for our future MPH students," Dean Hilary Godwin said. "It was a truly Herculean task, involving outreach across the School and to our alumni and regional practice community."
Farquhar has had tremendous impact as a researcher and mentor, Godwin added. She is director of the Kenya Research and Training Center, is a renowned expert in HIV prevention, testing and care in sub-Saharan Africa, and directs the NIH/FIC International AIDS Research and Training Program, which has graduated more than 65 Kenyans with degrees from the UW over the last 20 years.
She is also a practicing physician who will continue to see patients at Harborview Medical Center. She earned her MD from Harvard Medical School in 1994, and her MPH in epidemiology from the UW SPH in 2001.
"I'm looking forward to working with the different departments and programs to incorporate new student-centered teaching methods and to ensure our curricula reflect our values of diversity, equity and inclusion," Farquhar said.