Study of Native American casinos in California finds an increase in slot machines linked to lower rates of childhood obesity
Obesity, like other chronic diseases, disproportionately affects lower income Americans. But demonstrating whether and how income levels might cause obesity remains a challenge for public health researchers.
Research by Jesse Jones-Smith, associate professor of health services at the University of Washington School of Public Health, found that adding or expanding a tribal casino reduced the prevalence of Native American babies born large for gestational age, which is a risk factor for being overweight later in life.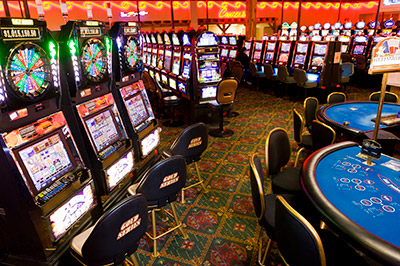 Photo by Kym Koch Thompson (Flickr, Treasure Valley Casino 3, CC BY 2.0 via Wikimedia Commons)
For their ongoing series of papers, Jones-Smith and her colleagues took advantage of a rare natural experiment to compare health outcomes among Native American communities in California that opened or expanded casinos with those that did not. Those new or expanded casinos resulted in a positive "income shock" to the communities that received them. An increase in slot machines was associated with higher per capita income and lower poverty rates, as well as lower rates of childhood obesity, the researchers' initial work found.
In their most recent study, published this spring in the International Journal of Epidemiology, the team found that a per capita increase of five slot machines — the average increase among the tribal areas in the study — was associated with about 6 fewer infants per 1,000 born overweight to Native American parents.
Compared to the typical descriptive study, Jones-Smith said, "this gives us some indication — or better evidence ­— that there might be a causal impact of receiving an income boost, either at the family or community level."
The study used California birth records of more than 21,000 singleton infants born between 1987 and 2011 to Native American women or men. The parents lived in 124 ZIP codes that contained tribal land, 60 percent of which experienced a new or expanded casino in that period.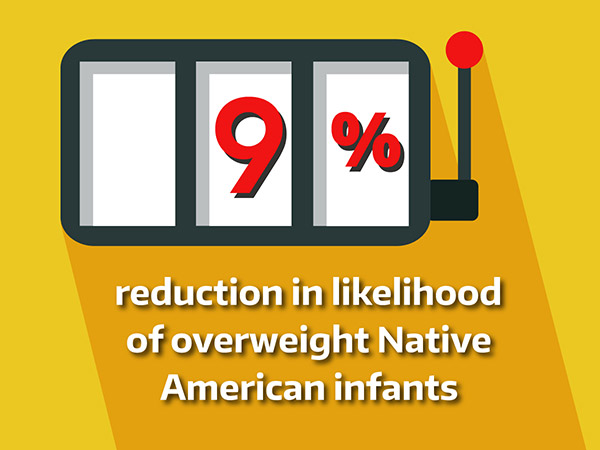 Graphic by Elizar Mercado, UW School of Public Health
Across all areas in the study, an average of 11 percent of Native American babies were born large for gestational age, defined as weight greater than the 90th percentile. Modeling the effect of slot machine increases, the authors found that a five slot-machine increase reduced large-for-gestational-age births by two-thirds of a percentage point. That represents about a 9 percent overall reduction in large birth weight prevalence.
Jones-Smith says many people were surprised by these findings, because "people generally assume that everything about casinos has to be bad." Casinos tend to bring in fattening buffets and fast food places, for example, so people think "there's no way that having a little bit of extra money for your family is going to counter those forces."
In a series of interviews, published in a separate paper last year, tribal leaders and members noted some of the negative effects of casinos, including increased access to drugs and alcohol. But they also identified ways in which the casinos could contribute to better health among tribal members, for example, by funding health clinics and recreation centers. "And people did seem to say having a little bit of extra money helps me pay my bills, do things with my kids, leave the house, buy healthier food, just basically have a better life," Jones-Smith said. Those healthier, less-stressed moms are more likely to have healthier babies.
Jones-Smith is now analyzing the results of a survey of California tribes' health-related community resources. The study will help clarify how casinos might affect obesity by changing the availability of such community resources.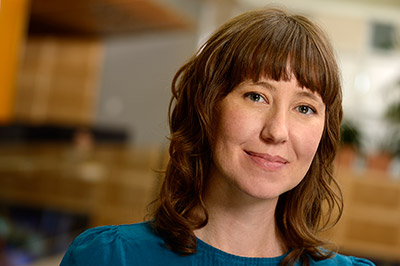 As a next step, Jones-Smith said she also hopes to study mental health, adult obesity and other health outcomes in the same California communities or — even better — in a nationwide sample. "We see strong descriptive evidence that there are pretty stark disparities in chronic disease by income levels," she said. "And so if we can expand out this study design to look at other health outcomes, I think that would be important."
In her role as a strategic hire at the School, based in the Nutritional Sciences Program, Jones-Smith has also started an interdisciplinary work group on obesity, food and physical activity. The group brings together faculty from across the UW, as well as researchers from Seattle Children's Hospital, Fred Hutchinson Cancer Research Center and the Veterans Administration, to foster collaboration and advance research in this area.
(By Allegra Abramo)