For efforts around faculty hiring and retention, training for program directors, and workshops on undoing racism, the SPH Diversity Committee has been awarded the 2016 Martin Luther King, Jr Community Service Award by UW Health Sciences. Co-Chairs India Ornelas and Laura Martinez accepted the award on behalf of the committee at an MLK celebration January 13.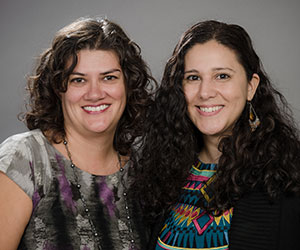 The awards to each Health Sciences school honor Dr. King's commitment to addressing community needs, development of programs to improve the human condition, and significant efforts to protect and empower all individuals.
The Diversity Committee's top priorities are recruiting and retaining diverse faculty, staff, and students; creating an inclusive climate at the School; and strengthening diversity within the curricula. Its efforts help ensure that we are training the diverse workforce needed to address urgent public health issues, especially for communities of color.