Researchers from the University of Washington School of Public Health are part of two interdisciplinary teams to win Innovation Grants this year from the UW's EarthLab. Each team, which is led by and with community partners, will receive up to $75,000 to research a complex environmental issue and develop science that can be acted upon to make a positive impact on people and communities. Learn more about the two winning projects below.
Green remedies to air pollution
Do trees and other greenery reduce air pollution in cities?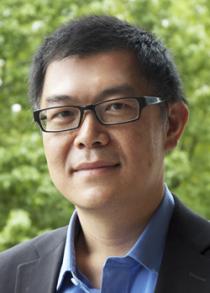 An interdisciplinary team of University of Washington investigators, led by Edmund Seto from the UW School of Public Health, just received an EarthLab Innovation Grant to find out.
And the study will take them to new heights – kind of.
Using a drone equipped with air quality sensors, the team plans to measure ultrafine particle pollution at varying altitudes at sites across Seattle and King County, Washington. The team will then evaluate air pollution levels as they relate to plant growth at each site, including plant type and density.
The project is a collaboration with El Centro de la Raza, a Seattle-based organization centered on the Latinx and Chicanx community, and other air quality stakeholders and community partners, including Puget Sound Clean Air Agency and Washington state's Department of Ecology and Department of Health.
There have been other drone-based air pollution studies, according to Seto, associate professor in the Department of Environmental & Occupational Health Sciences. "I think our study is unique in that we're looking at a combination of factors related to emissions, including roadway vehicles and aircraft, as well as factors related to controlling pollution like urban greenery," he said.
Ultrafine particles, otherwise known as PM 0.1, measure 1/1,000th of the width of a single human hair and are created through the burning of gasoline. These particles are present in the air in large numbers and can pose a significant health risk. The tiny particles generally enter the body through the lungs and can translocate to essentially all organs. Exposure to PM 0.1 induces cough and worsens asthma. Long-term exposure has also been linked to stroke, diabetes and cancer.
The team will work with community partners to identify monitoring sites, interpret the results and identify ways in which the findings from the study can better inform air pollution mitigation activities in the region.
Findings from this study could inform local urban planning initiatives, especially those that include greening programs as an approach to address air pollution. Additionally, the results could potentially lead to intervention studies to track how air pollution changes as new trees and shrubs are planted.
The UW team includes co-investigators Timothy Larson and David Shean from the Department of Civil & Environmental Engineering and Joel Thornton from the Department of Atmospheric Sciences.
Learning from Indigenous communities to better plan cities
A new UW study, also funded by an EarthLab Innovation Grant, will explore the social and ecological dynamics of Indigenous communities and how traditional practices provide valuable ecosystem services.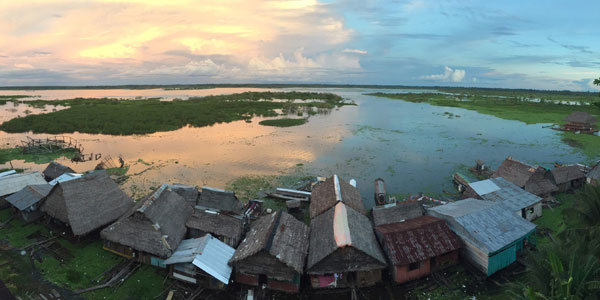 On the research team is Jorge "Coco" Alarcon, a doctoral student at the UW School of Public Health, and Gemina Garland-Lewis, a research coordinator for the Center for One Health Research, housed in the School's Department of Environmental & Occupational health Sciences.
The project will focus on two communities in Iquitos, Peru. The first, called Claverito, is an informal and self-managed settlement that has been able to maintain traditional practices. The second community, located nearby, has urbanized and left traditional practices behind. The research team seeks to understand whether traditional practices play a role in reconnecting cities to the biosphere and reducing the ecological footprint of cities while enhancing resilience, health and quality of life of residents.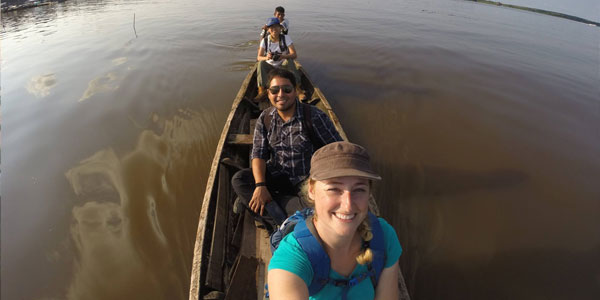 The new study was inspired by previous work in Peru led by Alarcon, who has received a master's in landscape architecture and global health certificate from the UW, and Leann Andrews from the Department of Landscape Architecture. That work was conducted as part of the InterACTION Labs, a collaboration between the UW and the Centro de Investigaciones Tecnológicas Biomédicas y Medioambientales to understand how the built environment impacts human and ecological health in cities in the Amazon rainforest.
"Among the floating communities we studied in the city of Iquitos, we found that traditional urban agriculture contributed to food security," said Alarcon, now a PhD student in implementation science in the Department of Global Health. "The houses have a smaller carbon footprint than conventional housing while creating habitat for other species."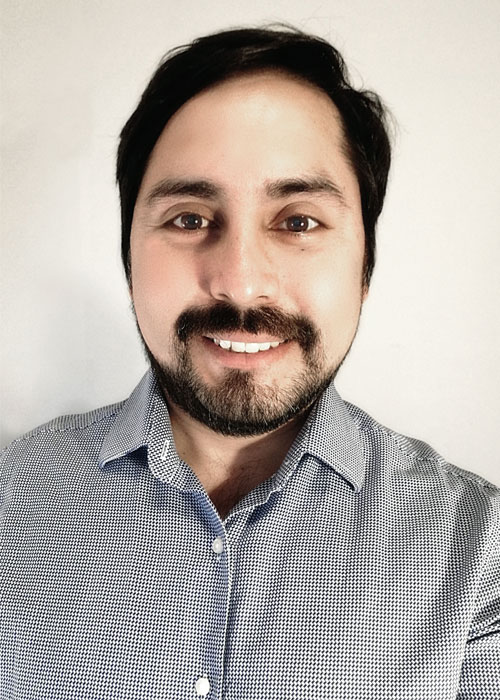 Iquitos has a population of nearly half a million people, more than 100,000 of whom reside in communities like Claverito that are located in the Amazon River flood plain and float for half the year.
"Living on water is a traditional ancestral practice in the Amazon rainforest," Alarcon said. "Updating the design while rescuing the elements and practices that improve health and ecosystem can provide a solid base to new housing policies in the region."
The project is a partnership between the UW, the Universidad Nacional de la Amazonia Peruana, Centro de Investigaciones Tecnológicas Biomédicas y Medioambientales and Peruvian community leaders. Other UW researchers include Ursula Valdez from the UW Bothell School of Interdisciplinary Arts + Sciences and Kathleen Wolf from the School of Environmental and Forest Sciences. Peruvian experts are Carlo Tapia del Aguila, a herpetologist, Susana Cubas Poclin, an ornithologist, Christian Ampudia Gatty, an entomologist, and Juan Noa Tunama, a community leader for the floating city of Claverito.