Deepa Rao has heard it many times, especially in South India:
A husband treats his wife poorly, and that emotional or physical abuse leads to depression. The woman feels trapped at home and won't seek treatment or any kind of health screening. She stops taking her medication for an infectious disease.
And there you have the start of a public health problem.
Rao and her colleagues say stigma, poor mental health, and substance abuse drive many global health problems, including diabetes, preterm birth, trauma injuries, self-harm and motor vehicle deaths. "Mental health has been a neglected disease in global health," says Rao, co-director of the UW Global Mental Health Program, housed in the School's Department of Global Health, where she is also an associate professor.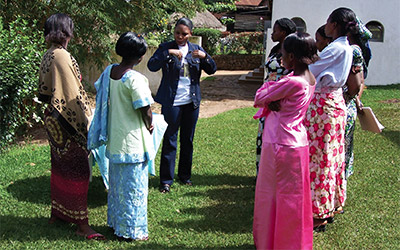 Photo: Debra Kaysen
"It goes back to the central reason why I'm working in global mental health," Rao says. "Stigma and depression interfere with taking medications and engaging in treatment. People could be miserable and isolating themselves."
More than one billion people suffer from a mental health illness or substance abuse problem.
"Depression alone drives 10 percent of all disability globally – that's 3 times more than diabetes, about 10 times more than heart disease, and 40 times more than cancer," says Jürgen Unützer, professor and chair in the Department of Psychiatry and Behavioral Sciences and adjunct professor of Global Health and Health Services.
Unützer explains that while cancer and heart disease are often devastating, they typically occur later in life. On the other hand, he says, "Most people who have mental health or substance abuse problems develop them in late adolescence or early adulthood. If you don't take care of it, it basically disables you for the rest of your life. It can get in the way of your being a mother, a safe driver, or taking medication for an infectious disease."
Recognition of mental health issues as a global problem has increased dramatically over the last decade.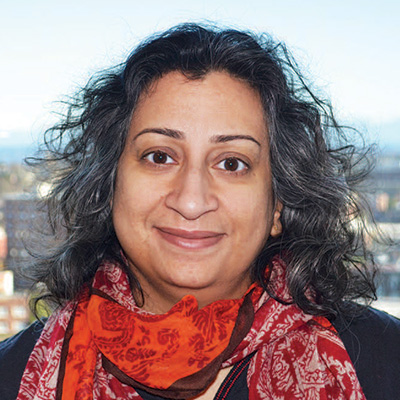 Photo: Jeff Hodson
Greater public awareness, the World Health Organization says, is due in part to the "disability-adjusted life year" metric developed in 1990 that measures the gap between current health status and an ideal one where the entire population lives to an advanced age free of disease or disability. Mental health is one of many factors used.
Other possible reasons for increased mental health awareness include rapid urbanization, which is associated with homelessness, poverty, overcrowding and other ills considered risk factors for mental disorders.
"I think we've made the case this is a big problem," Unützer says. "Now, what can we do about it?"
The next step is better treatment. "With some of the mental disorders, you can apply a curative treatment," Unützer says. "Depression can completely go away if treated well. If it really drives 10 percent of all disability and if we could make it go away, that would be dramatic."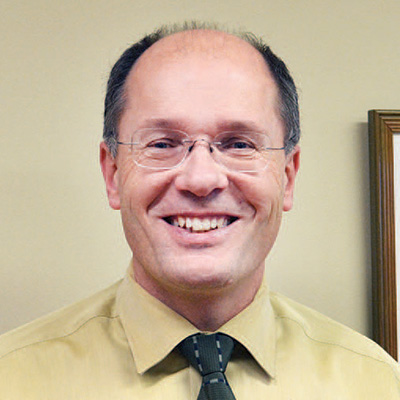 Photo: Jeff Hodson
One successful example is Professor Debra Kaysen's therapy work in the Democratic Republic of Congo, where women are traumatized from domestic violence and rape.
The Global Mental Health Program seeks philanthropic support for faculty, pilot research projects, and student scholarships and fellowships. Unützer, Rao and their colleagues are conducting research and training to address gaps in global mental health interventions.
Among their projects:
Seeking to improve depression care in South India at the same time patients receive diabetes and heart care. About 20 percent of Indians with diabetes also have depression. "Depression keeps them from optimally engaging not only in treatment but in exercise and proper diet," Rao says.
Supporting grants to provide depression treatment in general clinics in low-resource countries, including collaboration with the University of Nairobi in Kenya.
Introducing traditional African faith healers to Western medical practice.
Working with HIV-infected, African-born women in Seattle, Chicago and Birmingham. Rao says this "global-to-local" approach uses a peer-led workshop that teaches skills on how to cope with stigma while learning techniques for relaxation.
"Human beings are complicated," Rao says. "Developing a pill is only useful when a person will take it. When they do not, we need to think inter-disciplinarily and about contextual barriers, mental health, relationships, family, society, and culture."