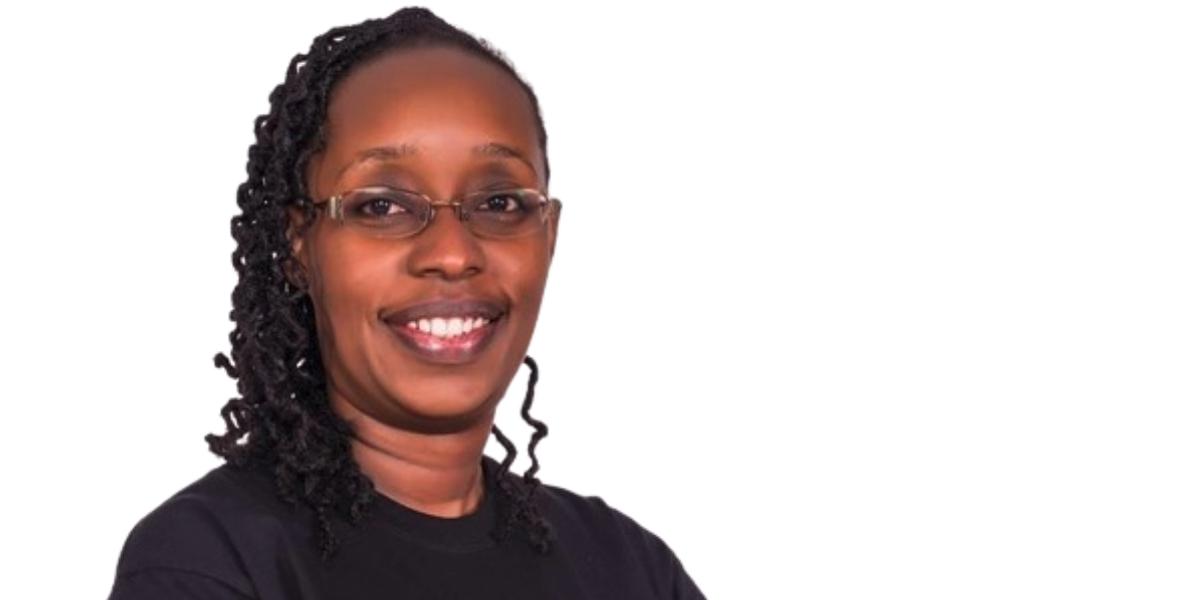 Gilbert S. Omenn Award for Academic Excellence
Inquisitive, thoughtful, dedicated, outstanding leader, exceptional and a rising star – these are just some of the many adjectives used to describe Elizabeth Irungu in the letters of recommendation that accompanied her nomination for the Gilbert S. Omenn Award for Academic Excellence in the UW School of Public Health. 
Elizabeth first entered research as the lead clinician at the Thika, Kenya site for the Partners pre-exposure prophylaxis (PrEP) Study, a multinational clinical trial which demonstrated that an HIV antiviral treatment – emtricitabine/tenofovir PrEP – was effective for HIV prevention in heterosexual populations. She stood out from the very beginning for her careful thinking, attention to participants, exceptional clinical care and interest in exploring novel questions arising out of the day-to-day trial activities 
In 2010, Elizabeth was accepted into the MPH program, specializing in Epidemiology, at the University of Washington where her thesis explored response to hepatitis B vaccination among Kenyan men and women with and without HIV, including an extremely novel test of revaccination in those persons living with HIV who failed initial vaccination. She carried out all aspects of this work herself, including the planning, protocol writing, working with a laboratory, collecting and inputting data and writing the final product. She did all of this work while splitting her time between class work in Seattle and field time in Kenya.  
In 2018, Elizabeth pursued a PhD in Global Health Implementation Science at the UW School of Public Health. She used her time as a PhD student to learn more about scientific inquiry, hypothesis testing and research methods. She also gained skills in academic leadership with the knowledge and competence to address HIV and other health problems of significance in her home country of Kenya. "I am truly grateful for the exceptional training I received at the University of Washington," stated Elizabeth. "I am now better prepared to test simpler, more efficient and sustainable ways of PrEP delivery." 
Beyond her studies at the UW, Elizabeth plays an active role in HIV prevention programming and policy with the Kenyan Ministry of Health and the World Health Organization. Her research productivity is impressive with six first-author papers, 17 co-authored papers, and numerous grant applications. 
Elizabeth currently serves in an important public health role as Country Director for a large project that is taking PrEP to scale for HIV serodifferent (one person living with HIV while the other is HIV-negative) couples across Kenya. This work is driven by implementation science methods and includes a randomized, stepped-wedge trial design – a scientific experiment structured to reduce bias when testing new treatments – that is rolling out training for PrEP provision in HIV care centers. Initially, this project focused on 25 HIV care centers where over 5,000 persons were started on PrEP. However, under Elizabeth's leadership, more than 100 additional clinics have been trained in PrEP provision – resulting in thousands more people starting PrEP and hundreds of clinical staff who will have PrEP expertise going forward.  
Elizabeth has been the face and engine of PrEP work – overseeing the technical assistance teams that are providing training for implementation – and interfacing with the Kenya Ministry of Health as well as serving as the key spokesperson for the project. She sits on the PrEP Technical Working Group for the National AIDS and STD Control Programme of Kenya and is recognized across Kenya as a leader in PrEP implementation. Elizabeth is seen as the "go-to" person for the World Health Organization on PrEP implementation and serves as a resource to other countries in Africa as they roll out PrEP for HIV prevention. Her leadership in field implementation science is already making significant and high impact contributions to the field of public health.