Esther Nguyen, set to be one of the first-ever graduates of the Food Systems, Nutrition and Health Major from the University of Washington School of Public Health, was selected to represent the School as its gonfaloniere during this year's UW Commencement.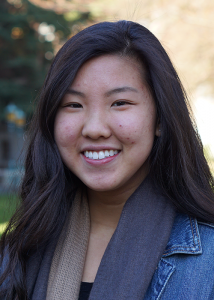 During a typical Commencement ceremony, gonfalonieres carry their school or college's gonfalon, a banner that hangs down from a crosspiece and bears that unit's name and symbol, and they lead their fellow degree candidates into Husky Stadium during the procession.
Though the annual event will look different this year, the honor remains true: Gonfalonieres represent some of the UW's most accomplished students. 
Nguyen will be graduating with a BA in Food Systems, Nutrition and Health, a relatively new undergraduate degree offered by the School's Nutritional Sciences Program. The program began enrolling students in Winter 2019 and will graduate 41 students this month.
Originally from Forks, Washington, Nguyen has always been passionate about nutrition and health, and the food systems major "brings everything together," she says. She plans to use the skills and knowledge she learned in the program to address mental health, nutrition and larger food system issues in developing countries. Learn more about Nguyen.
UW alumnae June Bartell ('79) and Kathy Kingen ('79) will also be honored this year as the School's Guardians of the Gonfalon. Both Bartell and Kingen studied nutrition as undergraduates at the UW in the late 1970s. While they and their cohort went on to work for hospitals and school districts or to run their own restaurants, the UW eventually eliminated the undergraduate nutrition program.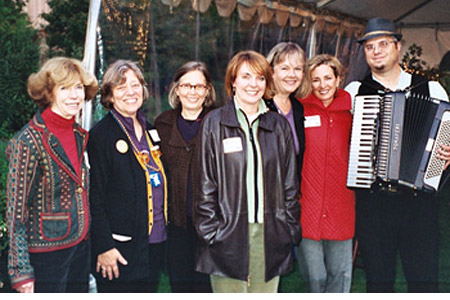 Bartell and Kingen were instrumental in bringing undergraduate nutrition courses back to the UW and their unwavering support made the new School of Public Health major possible.
Guardians would typically watch over the banners during the Commencement so the gonfalonieres can enjoy their graduation experience. These alumni volunteers have been part of graduation exercises for more than 20 years.