Juan Osorio-Valencia from the Department of Global Health at the University of Washington Schools of Public Health and Medicine is one of four graduate students from the UW awarded Social Entrepreneurship Fellowships by the Population Health Initiative.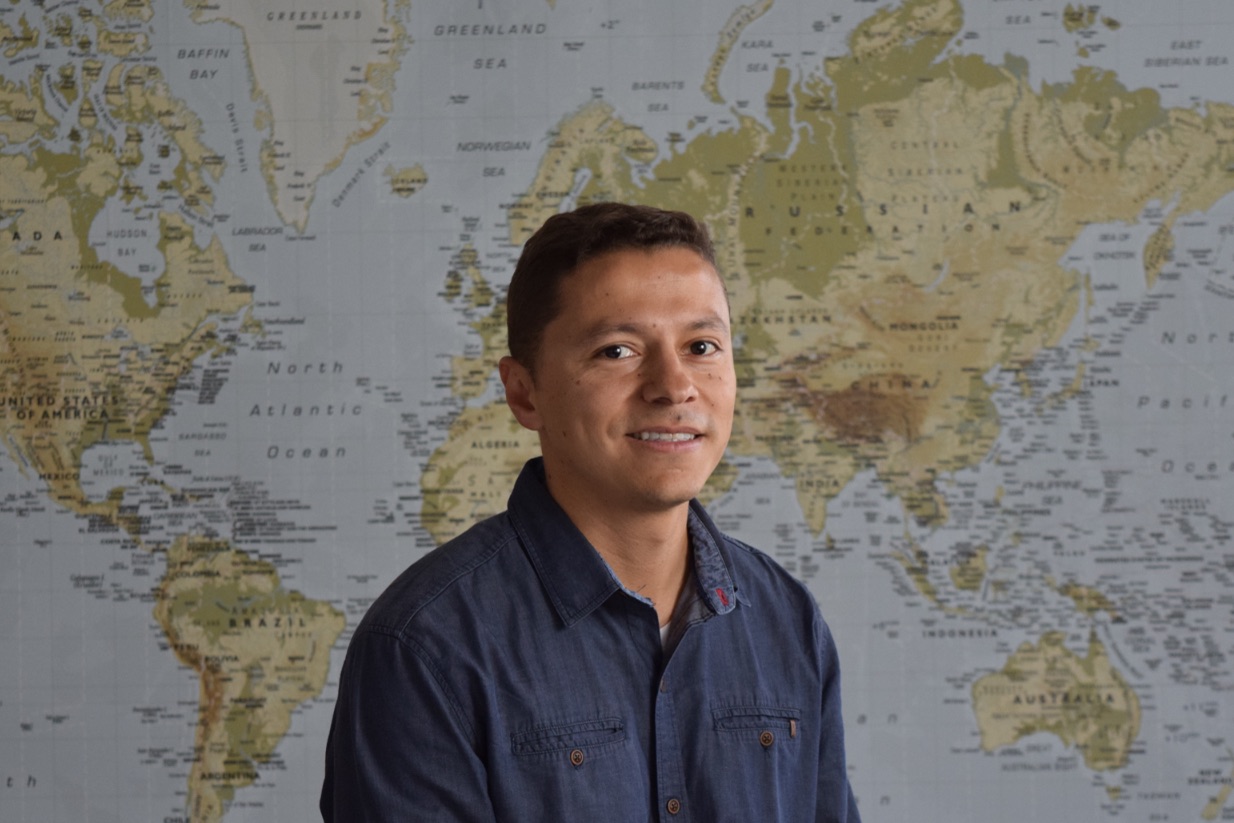 As part of the fellowship program, Osorio-Valencia, an MPH student, will work with Global Water Labs, a nonprofit organization founded by Katya Cherukumilli, a post-doctoral fellow at the UW's Department of Civil & Environmental Engineering. This summer, Osorio-Valencia will aid the organization in developing business models for the deployment of a low-cost, environmentally sustainable technology to remove heavy metal contamination from drinking water.
In the United States, lead contamination of drinking water supplies due to decaying pipes, faucets and plumbing fixtures has caused widespread public health concern about lead poisoning. Osorio-Valencia will investigate how the affordable technology can be helpful to vulnerable U.S. communities.
"Water is essential for individual and public health, as well as being a social determinant of health," he said. "I think this topic is not only crucial but a means of fighting for environmental and social justice."
Global Water Labs currently focuses on designing and deploying affordable drinking water treatment technologies to remediate inorganic chemical contaminants including fluoride in East Africa and India and heavy metals in Washington state.
"Think globally and act locally. I would like to know more about this affordable, effective and locally-sourced solution, and identify the ways I could support the team in building a sustainable business model for implementation and scale up for the benefit of population health," Osorio-Valencia said.
The Social Entrepreneurship Fellowship Program was launched in 2019 by the Population Health Initiative, in partnership with the Buerk Center for Entrepreneurship, the Evans School of Public Policy & Governance and CoMotion, to enable students to gain real-world experience in social entrepreneurship, while also providing UW researchers with a tool for a sustainable route forward for their innovations.
Fellows explore how to best deploy social entrepreneurship models for population health innovations developed by UW investigators. They will each have primary responsibility for one project, but they will also work together to contribute their interdisciplinary expertise to all four projects.
Read the full announcement from the Population Health Initiative.