Hilary Godwin, PhD, took the reins July 15 as the newest dean of the University of Washington School of Public Health.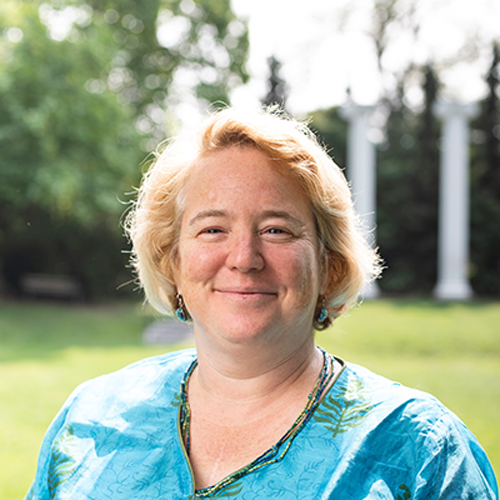 A nationally recognized teacher, leader and researcher, Godwin said: "I am thrilled to be at the School and the UW and look forward to getting to know the many ways in which faculty, staff and students are working to improve the health and well-being of people both locally and globally."
Godwin joins the UW from the UCLA Fielding School of Public Health, where she was professor of environmental health sciences and associate dean for academic programs. Previously, she served as chair of environmental health sciences at UCLA and chair of the chemistry department at Northwestern University.
Trained in chemistry and biophysics, Godwin has supervised research programs in mechanistic toxicology and environmental health for more than 20 years. She brings expertise on interdisciplinary, collaborative research on nanotoxicology and the chemistry of lead poisoning and its impact on public health.
Her interests also include the impacts of climate change on public health, the impacts of conservation programs and policies on indigenous populations, and community-based approaches to addressing environmental health problems.
Godwin earned her Bachelor of Science degree in chemistry with honors from the University of Chicago, followed by a doctorate in physical chemistry from Stanford University. She completed a National Institutes of Health fellowship at Johns Hopkins University's School of Medicine.
She succeeds Joel Kaufman, who served as interim dean since September 2016. Kaufman will assume the role of acting associate dean of research, pending approval from the provost, during the transition. Kaufman will continue to serve as professor of environmental & occupational health sciences, medicine and epidemiology.
For more, read Hilary Godwin named dean of the School of Public Health.