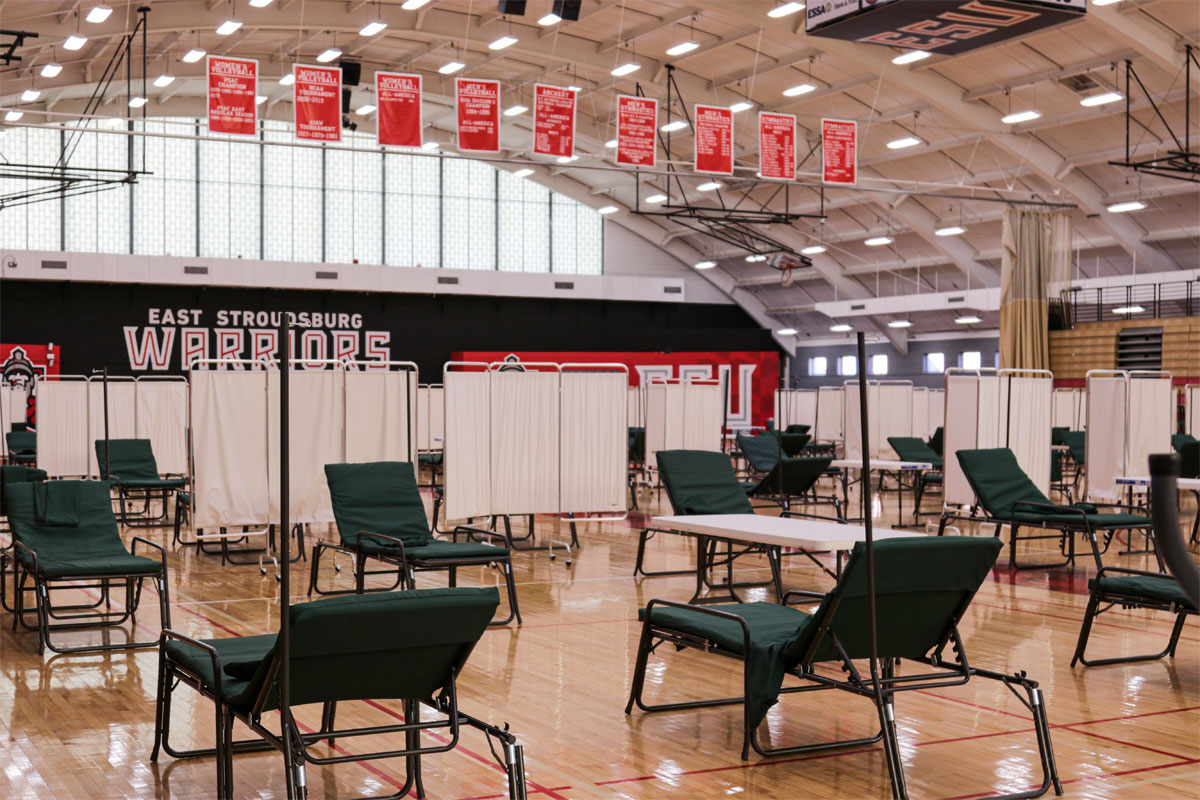 To address the surge in the need for health care for people with the coronavirus disease 2019 (COVID-19), a number of jurisdictions across the United States have established alternative care sites in convention centers, public parks, shopping malls and other non-traditional environments.
Access to medication is one component of services that should be provided at these temporary sites. With little to no formal guidance available on how these pharmaceutical services should be planned and implemented, pharmacists and public health officials turn to lessons learned from other experiences.
In a new editorial published in the April 10 issue of the Journal of the American Pharmacists Association, Dr. Andy Stergachis from the University of Washington Schools of Pharmacy and Public Health highlights lessons learned from China that could inform the delivery of pharmaceutical services in these settings. He also emphasizes the role of pharmacists and pharmacy staff in reducing the burden from COVID-19.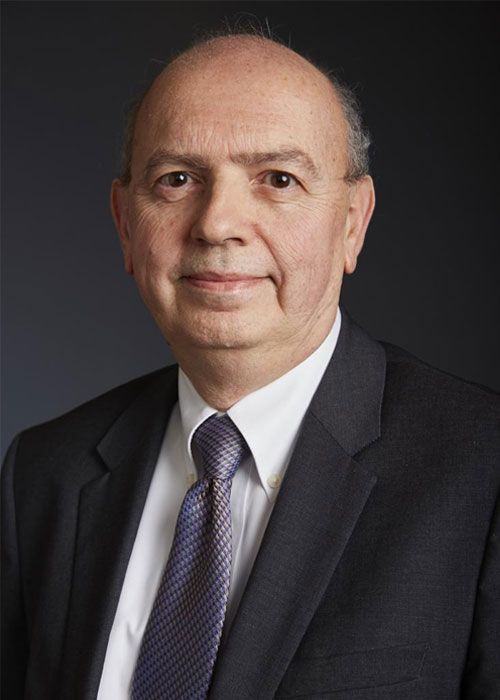 "Whatever the name or format of such alternative care facilities, pharmaceutical services are essential," writes Stergachis, a professor of pharmacy and global health at the UW and adjunct professor of epidemiology and health services at the School of Public Health.
Using evidence from a study in Wuhan, China, that offered "one of the first descriptions of pharmacy services provided during the COVID-19 pandemic," Stergachis highlights the importance of establishing a unified pharmacy command structure within these alternative care facilities. He explains that "a standardized approach" to an emergency response "is a time-tested strategy."
Stergachis also points to the benefits of establishing a quality-control group responsible for reviewing all purchased and donated medicines. Additionally, he notes that paying special attention to drug supply and dispensing is an "applicable lesson" to promote patient safety.
The Wuhan study, published in the same journal issue, focused on the 1,564-bed Jianghan module hospital quickly constructed at the Wuhan Convention and Exhibition Center. The Wuhan Union Medical College Hospital's pharmaceutical department established a command structure that oversaw the design and implementation of the module hospital's drug supply and dispensing, quality control of medicines, and clinical pharmaceutical care.
Another takeaway from the study, according to Stergachis, is the role of pharmacists and pharmacy staff in providing information to patients. To reduce the risk of exposure of pharmacy staff to COVID-19 while providing patient services, the Wuhan pharmacy team used various tools such as a mobile radio station to enhance patient education as well as promote medication adherence.
Stergachis highlights several limitations to the study. He points out the lack of information on personal protective equipment used by pharmacy staff. He also emphasizes the lack of metrics on COVID-19 care provided by pharmacy staff at the alternative site.
"By dispensing critical drugs and other medical products, providing patient care services, administering vaccines and providing information to the public, pharmacists have demonstrated their importance as key partners to public health agencies during pandemics and other emergencies," says Stergachis, who also serves as associate dean for research, graduate programs and new initiatives at the UW School of Pharmacy.