Jeffrey R. Harris has been appointed Chair of the Department of Health Services within the University of Washington School of Public Health, effective Aug. 1.

Harris is a professor of Health Services and has served as Vice Chair of the department since 2013. Since 2007, he has served director of the Health Promotion Research Center, which is funded by the Centers for Disease Control and Prevention (CDC).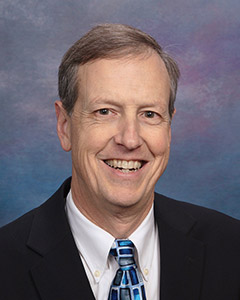 "Jeff will bring a combination of passionate dedication to public health, extraordinary academic and managerial credentials, strong commitment to each and every program in the Health Services Department, an equally strong commitment to the Department's external relationships and collaborations, and an inspiring vision for a strong, thriving Department going forward," said Dean Howard Frumkin.

Harris is a board-certified internist and preventive medicine specialist whose career combines public health practice and a population health approach within clinical systems.  He served for 20 years at the CDC, beginning as an Epidemic Intelligence Service Officer in both Atlanta and with the Washington State health department. He was the first AIDS Coordinator at the U.S. Agency for International Development, leading that program as it grew to span more than 70 countries.

While at CDC, he played a major role in the development of Healthcare Effectiveness Data and Information Set (HEDIS) measures—a tool used by more than 90 percent of America's health plans to measure performance on important dimensions of care and service--and in development of the Guide to Community Preventive Services, the widely used repository of what works in public health practice.

Harris moved to the University of Washington in 2001.  His research focuses on dissemination and implementation of evidence-based approaches to chronic disease prevention and healthy aging, and on health promotion in workplaces.  Working with the American Cancer Society (ACS), he led development of ACS Workplace Solutions, a compilation of evidence-based practices that has been delivered in 1700 workplaces employing 6.9 million people in 42 states.

"I am excited about the opportunity to lead a department vital to both health care and population health," Harris said. "I see four priorities for the Department: 1) continuing excellence in training health administrators, health informatics specialists, public health practitioners, and research scientists; 2) decreasing health disparities in Washington State and the Pacific Northwest through our research and service with partners in community-based organizations, health systems, and public health agencies; 3) increasing the diversity of our students, staff, and faculty; and 4) increasing the financial sustainability of the Department in a challenging funding environment for higher education and research. With the implementation of health reform well underway, we have the greatest opportunity in 50 years to improve health care and population health, and I look forward to working with our students, staff, faculty, and partners to do that."

A native of Texas, Harris earned his MD at the University of Texas (Southwestern), his MPH at Johns Hopkins, and his MBA at UW.

He is an active researcher and has received a number of awards, including the Meritorious Honor Award from the U.S. Agency for International Development, the Distinguished Service Medal from the U.S. Public Health Service, the Stay Well Award from the American Cancer Society, and the Frank Kirk Memorial Award for cancer leadership in Washington State.

He has authored more than 100 papers in peer-reviewed journals. He is a member of the American Epidemiological Society and a Fellow of the American College of Preventive Medicine.