Professor Lisa Manhart, PhD, MPH, will become Associate Dean for Research at the University of Washington School of Public Health, effective July 1.
Manhart is a professor of epidemiology and adjunct professor of global health who has been on the UW SPH faculty since 2003, after earning her PhD in epidemiology at the School. She has a long track record as an NIH-funded investigator and currently serves as a standing member on the NIH Clinical Research and Field Studies of Infectious Diseases (CRFS) study section.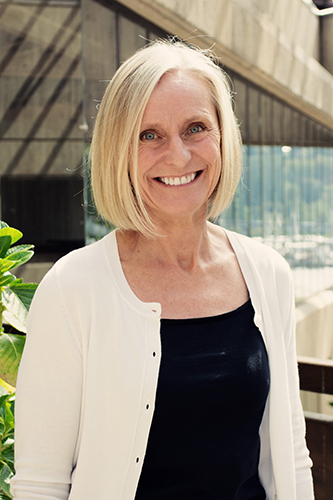 "Lisa's goal is to support and enhance the research enterprise in our School," Dean Hilary Godwin said. "Her experience and collaborative style will be a fabulous addition to our leadership team!"
The School is the second largest recipient of research funds at the UW, second only to the School of Medicine, with more than $100 million in direct cost expenditures in FY18.
"We're a research powerhouse, and a major contributor to the reputation of the University of Washington as one of the world's leading research institutions," Manhart said. "The prestigious NTU Rankings that were just released put the UW at No. 4 among higher education institutions in the U.S. and we play an important role in this ranking. Our faculty do an amazing job and I'm looking forward to working with the departments and research centers to identify additional ways to support their research efforts."
Manhart serves as director of research for the Department of Epidemiology and is former chair of the UW SPH Faculty Council. An international expert on sexually transmitted infections (STIs), she has brought global attention to an emerging STI known as Mycoplasma genitalium.
In her new role based in the Office of the Dean, Manhart will serve as a liaison with research entities within the School and on upper campus, including the UW Research Advisory Board. Her duties will include identifying and implementing ways to provide better support for the research activities in SPH, pursuing new and strategic collaborative research opportunities; ensuring compliance with federal and state policies and regulations; and encouraging and supporting the successful funding of research and training grant applications.
In addition to her PhD from the UW, Manhart earned an MPH in international health and development from Tulane University and a bachelor's degree in French from Indiana University.
She replaces Joel Kaufman, who has served as acting associate dean of research since stepping down as interim dean last summer. Kaufman plans to return to his faculty role full-time in the departments of environmental and occupational health sciences, medicine and epidemiology, continuing his productive and high-impact research.
"We all owe a huge debt of gratitude to Joel for his service, and I'm particularly thankful for his guidance over the last year to ensure a smooth leadership transition," Dean Godwin said.