Researchers at the University of Washington Department of Global Health and Kenya Medical Research Institute are working to determine if antibiotics could help save thousands of children from dying of diarrheal disease thanks to a four-year $2.5 million grant from the World Health Organization.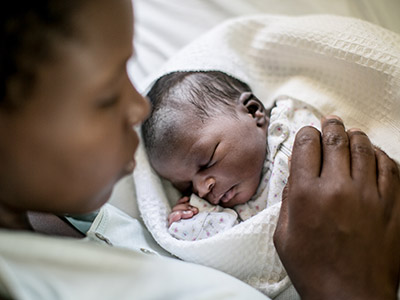 Paul J Brown
The Antibiotics for Children with Severe Diarrhea (ABCD) Trial is the largest clinical trial addressing diarrhea management to date. It seeks to not only answer the question of the potential benefits of antibiotics, but also to address any potential harm, such as antibiotic resistance.
Diarrhea remains a leading cause of death in children, with the majority of diarrhea deaths occurring in children under two years of age living in sub-Saharan Africa and Asia. More than half a million children under five years old died from diarrheal disease in 2013, according the UW's Institute for Health Metrics and Evaluation. 
"That children continue to die from diarrhea is unacceptable," says Patty Pavlinac, acting assistant professor of global health, co-director of the Global WACh Health Growth and Development Core, and one of the lead researchers. "While interventions such as oral rehydration solution, therapeutic zinc, and rotavirus vaccination have achieved great success in reducing diarrhea deaths attributed to the dehydrating effects of diarrhea, young children with bacterial causes of diarrhea experience other severe consequences, including malnutrition, gastrointestinal dysfunction, and death, which are unaddressed with existing interventions."
While clean water and sanitation are the best practices to prevent infections of the gut that cause diarrheal disease and thus diarrhea-associated deaths, uptake and wide-scale implementation continues to be a challenge in many settings.
The study hopes to build on past research that has shown that three of the four leading infectious causes of diarrhea are potentially treatable with antimicrobial agents like antibiotics, and antimicrobials may prevent death in certain high-risk children.
Specifically, the project aims to determine the efficacy of two antibiotics in reducing risk of death in children less than two years of age with diarrhea and dehydration or malnutrition through a double-blind placebo-controlled clinical trial.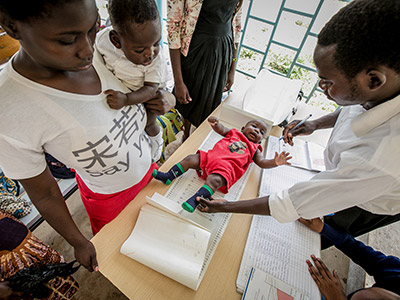 Paul J Brown
A total of 15,000 children will be enrolled from study sites in seven countries (Kenya, Mali, Malawi, Tanzania, Bangladesh, India, and Pakistan) and randomly assigned to a three-day course of azithromycin, ciprofloxacin, or placebo. Children will then be followed for 90 days to assess risk of death or chronic malnutrition.
A subset of children will be followed for an additional three months, along with another child in their household, to determine the long-term impact of the antibiotics on potential antimicrobial resistance, and to evaluate any potential impact on their intestinal health.
The ambitious scope of the study is designed to provide clear evidence in favor or against using antibiotics to treat diarrhea to inform a revision of current World Health Organization (WHO) diarrhea guidelines, created more than 20 years ago. The current guidelines do not recommend antibiotics unless blood is present in the stool, an indicator for bacterial infection that misses a large number of treatable diarrhea cases.
Many experts have questioned why the guidelines do not recommend antibiotics as a common practice for treating high-risk children with diarrhea, especially when they are readily prescribed to healthy American travelers who have little to no risk of dying of diarrhea. 
"Under current guidelines a child in sub-Saharan Africa, who is under two years of age, presents to the hospital with diarrhea, has chronic malnutrition, and whose family cannot afford to return to the hospital if the child does not get better is not to be prescribed an antibiotic unless the child has blood in his/her stool, even though this child could be at a true risk of dying," continues Pavlinac. "If we have interventions available that could save that child's life, shouldn't we use them despite concerns about the potential of antibiotic resistance?"
Investigators from the University of Washington Global Center for Integrated Health of Women, Adolescent, and Children (Global WACh) and Kenya Medical Research Institute will lead the Kenya field site of this multi-country trial under leadership from the World Health Organization (WHO) Maternal, Newborn, Child, & Adolescent Health Research and Development Team. Researchers include Judd Walson, Benson Singa, Patricia Pavlinac, and Christine McGrath.
Read more about the impetus for this study as covered by the New York Times