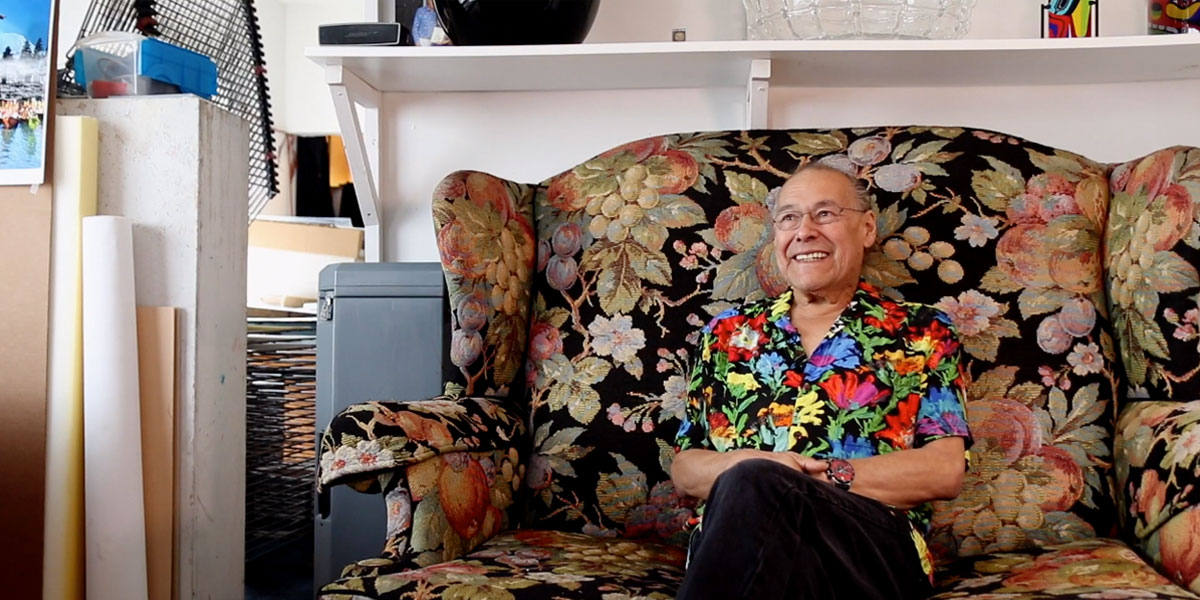 Marvin Oliver, the renowned Native American artist who designed the University of Washington School of Public Health's distinctive Soul Catcher logo, has died at 73.
Oliver, of Quinault and Isleta-Pueblo heritage, was an amazing artist whose work has had a profound impact on the School. The Soul Catcher logo has been an important part of our visual identity for the last 40 years. It is a beautiful design based on the belief that cultural, spiritual and traditional practice are important components of health.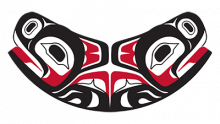 "The Soul Catcher, like the land we live and work on, is a visible reminder to live according to the values we share with the original inhabitants of these lands," said Dean Hilary Godwin.
Our SPH community love it and are drawn to it in many ways – making us feel at "home" in the UW's vast Health Sciences Building when we see Mr. Oliver's work, which adorns the hallways of the SPH departments and Office of the Dean.
Designed in 1981, the Soul Catcher depicts two bears, one at each end. Traditionally, soul catchers were used by Northwest Native Americans, who believed that the loss of one's soul or spirit — if it became separated from the body during a dream, for instance — causes disease. Soul catchers were usually made of hollowed animal leg bones, carved at each end to resemble the open mouth of the animal, with cedar bark plugs to trap the captured soul.
Oliver was a treasured professor emeritus of American Indian Studies and a '73 graduate of the UW. Only a few months ago, he received the Charles E. Odegaard Award, which honors individuals whose leadership in the community exemplifies the former UW president's work on behalf of diversity.
We share our condolences with Marvin Oliver's beloved family, friends and community.