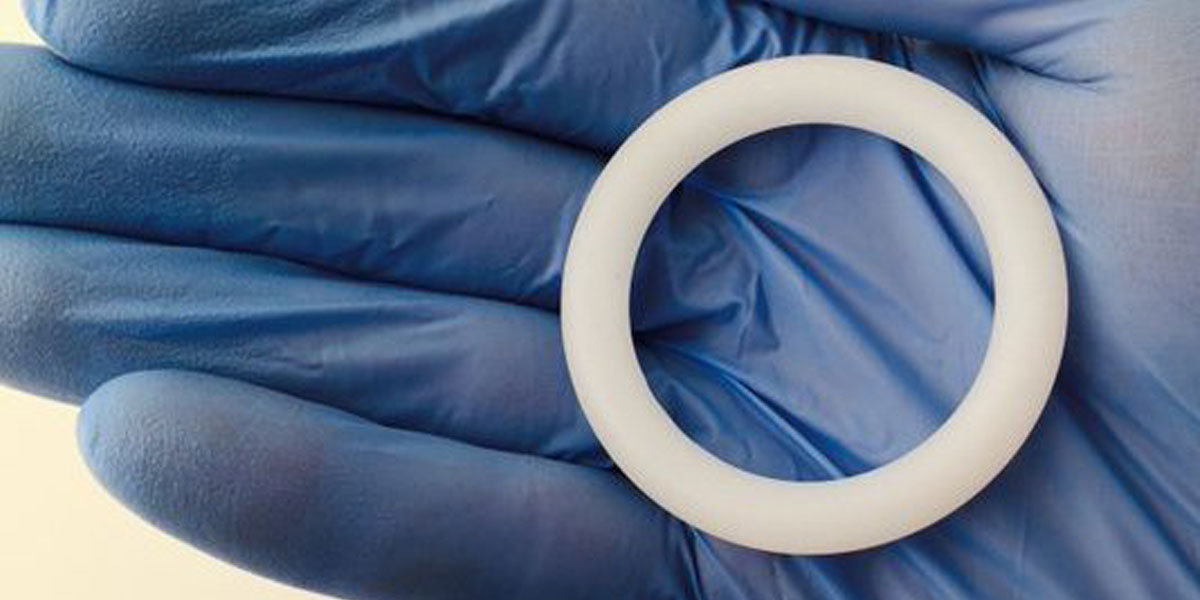 A monthly vaginal ring is one significant step closer to potentially becoming a new HIV prevention method for cisgender women in sub-Saharan Africa, who face persistently high rates of HIV infection but have few options to protect themselves.
After 16 years of research and development, the ring recently received a positive scientific opinion from the European Medicines Agency (EMA) on its use by women, ages 18 and older, who live in low- and middle-income countries. This achievement was made possible by a web of global partners – including investigators from the University of Washington School of Public Health – who led, conducted and participated in research submitted to the EMA as part of the application process.
The ring, which the women can insert and replace on their own once a month, slowly releases an antiretroviral drug called dapivirine into the vagina when it is worn. The only other HIV prevention approaches approved so far are condoms, which many women find difficult to negotiate with male sexual partners, and the daily use of oral pre-exposure prophylaxis, or PrEP pills. If approved, the dapivirine ring would be the first biomedical prevention method specifically for cisgender women (women whose gender identity matches their sex assigned at birth) and the first long-acting method.
Importantly, it would mean women could choose the method that works best for them, according to a statement from the Microbicide Trials Network (MTN), a clinical partner that conducted numerous studies of the ring's efficacy and safety, several of which were included in the EMA application.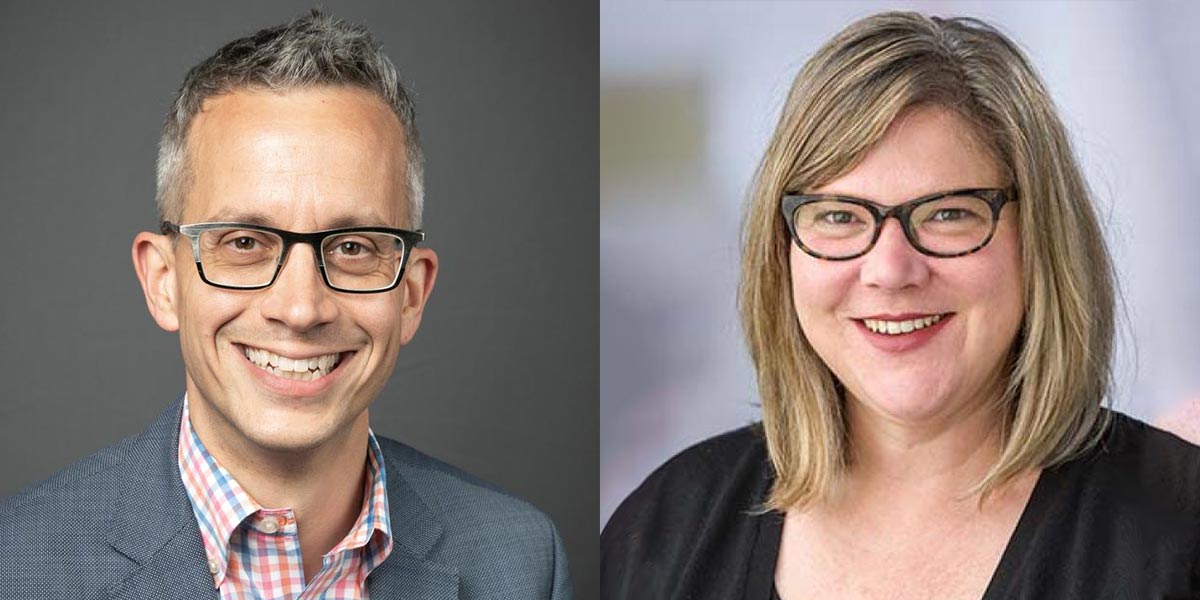 Jared Baeten, vice dean at the UW School of Public Health and co-principal investigator of MTN, co-led two such studies: a large safety and efficacy trial coined ASPIRE and an open-label extension study called HOPE that gathered additional information about the long-term effects of the ring. Together with another large clinical trial, the ASPIRE study found the product was well-tolerated and reduced the risk of HIV infection by roughly 30% in cisgender women, ages 18 to 45 years, in east and southern Africa.
"As the statistician on the MTN effectiveness studies who is incredibly familiar with these data, I'm happy to see that a product that has been shown through multiple analyses to prevent HIV acquisition in cisgender women is one giant step closer to being available for them," said Elizabeth Brown, a research professor of biostatistics at the UW School of Public Health and principal investigator of MTN's statistical and data management center. "This has been a long wait and the overwhelming feeling is relief and gratitude."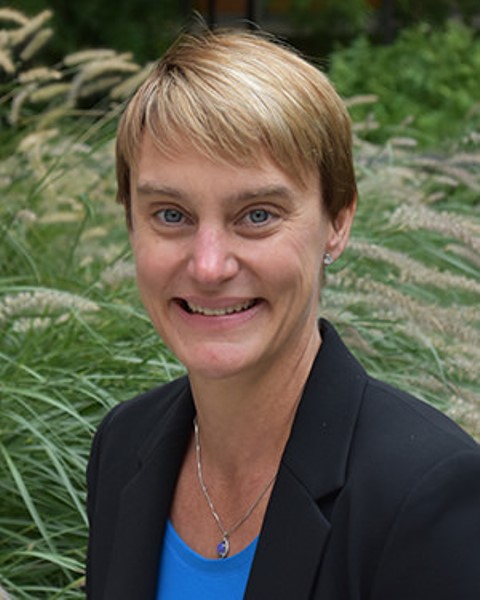 UW Research Professor Barbra Richardson, also in biostatistics, contributed to various MTN studies as a statistician. Several other UW experts in epidemiology and global health took part in supporting studies, including an observational study that provided safety data of women who acquired HIV while participating in ASPIRE and HOPE.
"Our global team of collaborators and dedicated study participants are thrilled to see this positive opinion from the EMA for the dapivirine vaginal ring," said Jennifer Balkus, an assistant professor of epidemiology at the UW School of Public Health who was involved in the observational study. "This is a critical step towards providing women with an HIV prevention tool that is discreet and fully under their control."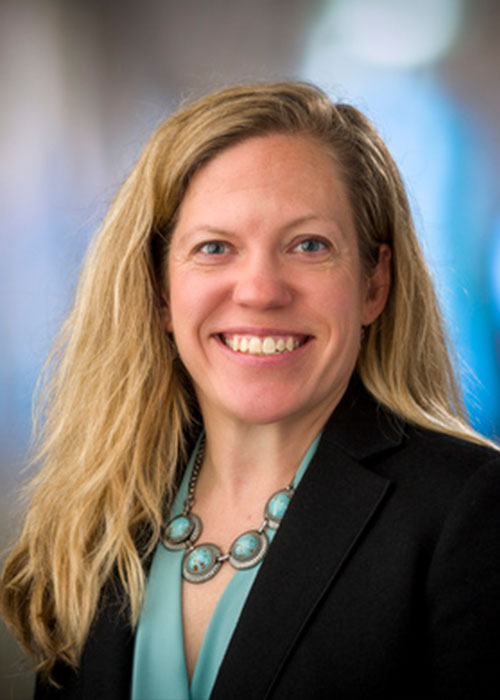 Balkus is co-leading a new study that will evaluate the safety of the ring among breastfeeding women (B-PROTECTED) and is involved in an ongoing study with pregnant women (DELIVER).
Since initial approval of the ring by African regulators does not apply to girls under the age of 18 or to pregnant and breastfeeding women, the MTN is currently conducting safety studies of the ring in these populations.
Connie Celum, a professor of global health and medicine at the UW Schools of Public Health and Medicine, and Kenneth Ngure, chair of the Department of Community Health at Jomo Kenyatta University of Agriculture and Technology in Kenya, are co-leading the examination of the safety of the dapivirine ring among adolescent girls and young women. The researchers will also assess the preferences of women, ages 16 to 21, in parts of Africa for the ring or for oral PrEP after using both.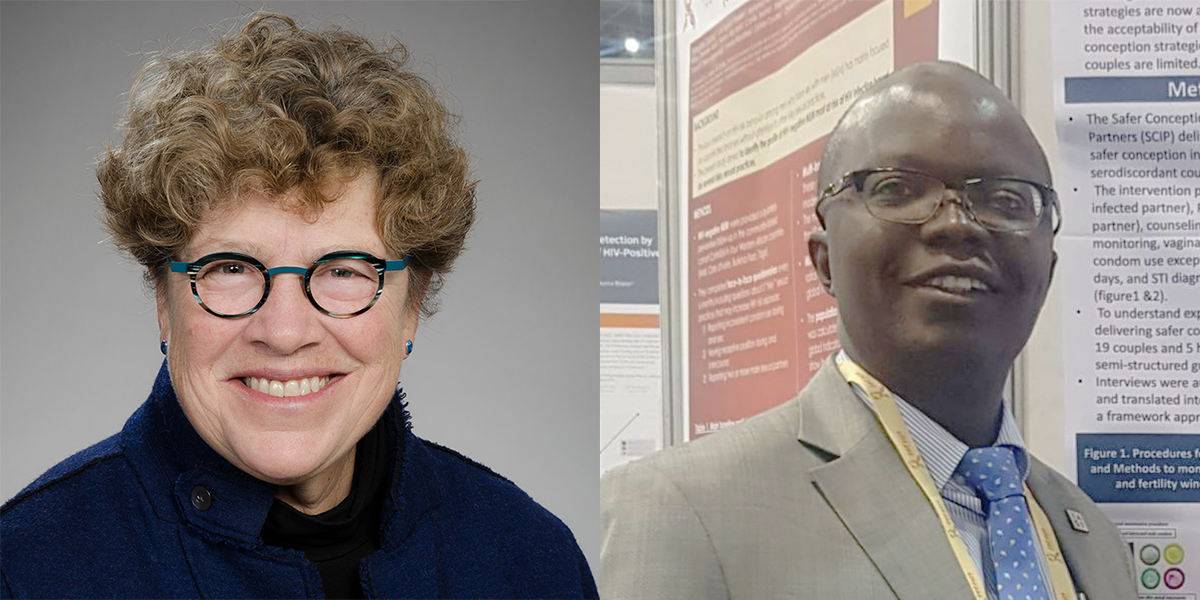 Results from this study, called REACH, could inform next steps on potentially expanding the indication for the ring to women throughout their lives. Celum is also an adjunct professor of epidemiology at the UW and Ngure is an affiliate associate professor of global health. 
"[Adolescent girls and young women] are among those in greatest need of HIV prevention tools, yet they are often overlooked in clinical trials of investigational products," said Baeten, a professor of global health, epidemiology and medicine at the UW Schools of Public Health and Medicine. "We can't afford to wait to know whether or not the ring will be approved, which is why these studies are being conducted now, in parallel with the regulatory review process."
"Ultimately, we are hoping the ring could be made available to all women, no matter their age or child-bearing status," he added.
The International Partnership for Microbicides (IPM), a nonprofit, developed the ring and is seeking its approval. The organization applied for a scientific opinion on the dapivirine ring from the EMA in June 2017 through a procedure called Article 58. In cooperation with the World Health Organization (WHO), this procedure is designed to facilitate access to essential medicine in low- and middle-income countries using the same rigorous standards as for products for use in the European Union.
The IPM plans to submit applications – that will include the MTN studies – to national medical regulatory authorities in east and southern Africa, in collaboration with the WHO and the U.S. Food and Drug Administration later this year.