Interim Dean Joel Kaufman has named Stephen Hawes, PhD, MS, the new Chair of the Department of Epidemiology at the University of Washington School of Public Health, effective Feb. 16.
Hawes is an expert on human papillomavirus (HPV), human immunodeficiency virus (HIV) epidemiology and cervical cancer epidemiology, and has been a faculty member since 2002.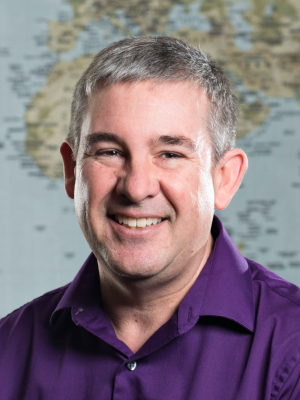 "Steve has a great love of the Department, is widely respected by faculty, staff and students, and is a sought-after mentor," Kaufman said. "He brings outstanding academic and research credentials; a deep passion for teaching, mentoring and student success; and a keen understanding of the Department of Epidemiology's mission. I am impressed with his vision for the Department and his engagement and collaboration across disciplines."
Hawes has dual degrees from the School: a master's degree in Biostatistics (1993) and a PhD in Epidemiology (2001). He received a BA in Statistics (1985) from the University of Rochester.
In addition to 15 years of teaching experience at the UW and extensive overseas research activities, Hawes directs the Strategic Analysis, Research & Training Program (START), a center within the Department of Global Health. START (founded by Judd Walson and Lisa Manhart in 2011) gives select graduate students an opportunity to provide high-quality research and analytic work for global health organizations. It is funded by the Bill & Melinda Gates Foundation. Hawes plans to continue serving as START director while taking the reins in the Department of Epidemiology.
"I'm very excited," Hawes said. "It's a great opportunity and I look forward to building a positive and supporting environment and re-energizing our students, staff and faculty. I hope to strengthen relationships across the University and with current partners, create new external partnerships, and identify and facilitate strategic opportunities for the Department. I also look forward to promoting student, staff and faculty connections."
Hawes has a range of passions, from mentoring overseas (Senegal, Peru, Namibia and most recently in Cambodia and Vietnam) to photography to playing basketball and hosting the Epi department's annual salmon bake. He is married to Lynn Onstad, a biostatistician at the Fred Hutch, and they have three children.