Globally, 25 percent of new HIV cases occur among young women and adolescent girls in Africa. Pre-exposure prophylaxis, or PrEP, prevents infection when taken consistently, but stigma around the disease keeps some young women from maintaining usage, according to a new review by researchers at the University of Washington.
Results indicate that community and peer support, along with longer-lasting drug alternatives, will be essential to combating HIV infection in this population. "We need to find ways to deliver PrEP to women where they can feel comfortable that they're not being judged based on their sexual behavior," said lead author Connie Celum, a professor of global health and medicine and adjunct professor of epidemiology at the UW Schools of Public Health and Medicine.
The review, published July 22 in the Journal of the International Aids Society, is a consolidation of Celum's research on PrEP promotion and delivery in Kenya, South Africa and Zimbabwe with other similar studies.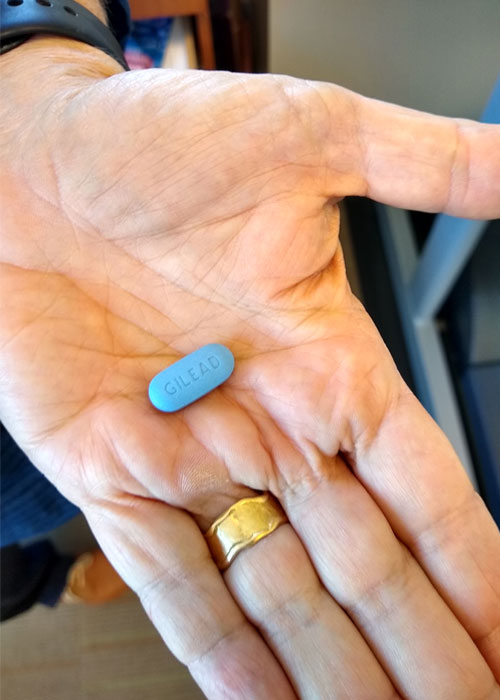 For many, Celum said, "The dark blue pill is synonymous with HIV treatment, so women have to counteract the perception that they're HIV positive." Despite the potential stigma, about 90 percent of young women will try PrEP, the review found; however, usage in this demographic often declines around 50 percent after a few months.
Studies employed multiple methods to improve adherence among participants. Popular monthly support clubs engaged young women about their health and provided peer support but had mixed success at increasing long-term usage.
Focus groups helped researchers develop relevant messaging about PrEP. Participants suggested that, rather than stigmatize sex as a risky behavior, marketing should emphasize that the drug gives women control over their bodies and futures. A promotional video based on this feedback greatly increased interest in PrEP among young women in a follow-up study. However, only direct community and peer outreach significantly affected whether women who viewed the video went on to take the drug.
This is why, the review found, strategies for increasing PrEP use must also account for differences in the brains and behaviors of young people. Because this age group is still developing executive function and organizational skills, they benefit from flexibility in taking and refilling the drug. For example, some studies provided mobile vans to offer PrEP, along with birth control and HIV and STI testing, close to schools.
While the studies often aimed to improve long-term adherence, stopping PrEP is sometimes appropriate, according to Celum. She emphasized women should make decisions about PrEP continuation based on their situation and level of risk.
Celum would like future research to explore alternative methods of PrEP delivery. "We need a range of options, like for contraception," she said. "As we identify longer-acting HIV prevention methods and offer women choices that meet their needs, we will have more impact." Several longer-lasting forms of PrEP are currently under study, including implants, two-month injections and once-a-month pills. Jared Beaten, a co-author of the review and professor of global health, epidemiology and medicine at the UW, has led investigations of the monthly dapivirine vaginal ring alternative, which is under regulatory review.
The study was funded by the Bill and Melinda Gates Foundation. Other co-authors are the UW's Elizabeth Bukusi and Ruanne Barnabas; Sinéad Delany-Moretlwe from Wits Reproductive Health and HIV Institute in South Africa; Ariane van der Straten from the Women's Global Health Imperative in San Francisco; Sybil Hosek from the Stroger Hospital Department of Psychiatry; Margaret McConnell from Harvard University; and Linda-Gail Bekker of the Desmond Tutu HIV Centre in Cape Town, South Africa.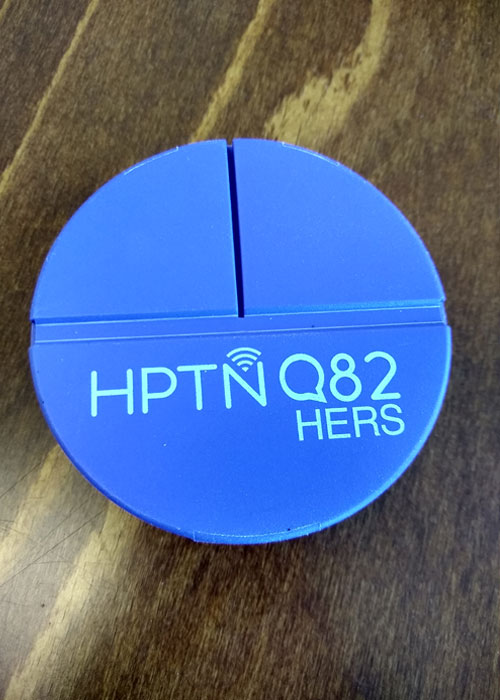 Since publishing the review, the authors concluded a study implementing promising strategies from prior work, such as adherence support clubs, text messaging, counseling and discrete pill containers. The HIV Prevention Trials Network (HPTN) 082 study, which will be submitted for publication soon, found 95 percent of African adolescent girls and young women at risk of HIV initially took PrEP. Eighty-four percent of them had detectable levels of the drug in their blood at three months and 56 percent at six months, a level of PrEP usage and persistence that Celum says is encouraging.
The study also found that out of a population of young women with a predicted infection rate of 3.7 percent, only 1 percent contracted HIV within a year. Celum thinks this shows that the women with the most risk factors for HIV were also the most likely to maintain usage of PrEP. She presented these findings at the International AIDS Society Conference on HIV Science in Mexico City in July.