Over the last few years, more than 4,700 mobile food vendors have rolled into cities and suburbs across the country. They're serving up everything from fresh fish tacos and pulled pork sandwiches to Korean BBQ, gluten free quinoa bowls and the always-popular fish and chips.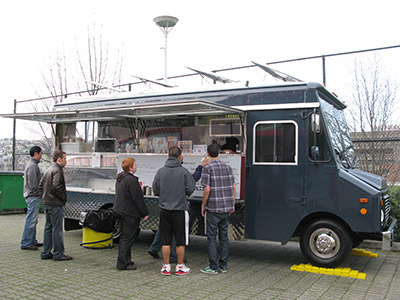 Now, University of Washington students can learn about the industry as it relates to the larger food system in a new course from the School of Public Health called "Food Truck Rodeo."
The class was designed and will be taught by Anne-Marie Gloster, a lecturer at the School. It's a one-credit course offered through the Nutritional Sciences Program as NUTR 390. Classes will meet on Wednesday afternoons, with the first session on March 28. Students can register for one of more than 200 spots beginning Friday, Feb. 9.
"I want students to look at the mobile food industry as a small microcosm of the larger food system," Gloster says. "My goal is to engage students and lead them through an exploration of the people and processes that shape mobile food, so they understand how it affects their community and their health."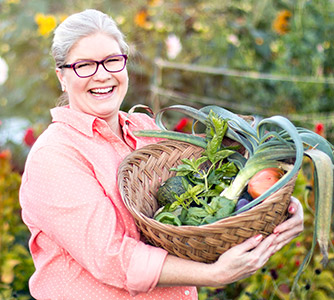 Each session will pull apart the history and cultural identity of the mobile food industry, as well as how it builds communities and influences issues of social justice and sustainability. Students will explore how the industry traverses lines of race, class and ethnicity, as well as how it emboldens new entrepreneurs.
According to the syllabus, Gloster will start with the history of the mobile food industry, followed later by a session on how "the menu drives the truck." Students will learn how to create a menu and equip mobile food units – including trucks, bikes, carts and kiosks – based on the food served.
Subsequent topics include regulations, licenses and parking issues; public health and food safety concerns; marketing and graphic design; and finances. There will also be a special session focused on how social media and technology have changed the face of the mobile food industry.
In addition to lectures, students will also hear from voices in the field, including food truck owners and public health professionals. A panel in May will include the owners of Hallava Falafel, Local Point and Marination Mobile.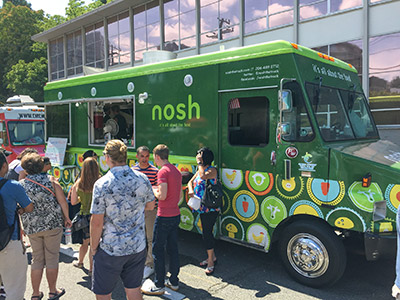 As part of the class, teams of students will create "virtual food trucks" — concepts presented via PowerPoint — based on class lectures, panels, readings and visits to local food trucks. Gloster will evaluate these projects alongside local mobile food business owners, and showcase the 10 best proposals during the last lecture on May 10.
"Students can wrap their heads around it," said Gloster, a faculty member in the Department of Epidemiology and a core member of the Nutritional Sciences Program. "They visit food trucks. You can see right into a food truck. You feel a part of it. You're talking to the person cooking your food. It's easy to understand." Gloster teaches several popular UW classes on food and nutrition – topics she has studied for more than 30 years. 
NUTR 390 Food Seminar examines diverse perspectives on current culinary and food system issues from production, processing and marketing to consumption, nutrition and health. "We're always trying to engage our students with topics they enjoy," Gloster says. "What's hotter right now than food trucks?"