The public health community at the University of Washington and around the world was saddened by the loss of Norman E. Breslow on Dec. 9, 2015. Dr. Breslow, 74, died in Seattle after a long illness.
During his lifetime, his brilliance and sense of adventure took him to heights both professional and physical. During Dr. Breslow's nearly 50-year career at the University of Washington as a scholar, mentor, and scientist, he helped build the modern field of biostatistics, which is the basic science of learning from biomedical data. He played a significant role in enhancing the quality and rigor of biomedical research and public health.
Said current UW Biostatistics Chair Patrick Heagerty, "For all of us in Seattle, Norm was a giant, and one who defined the ideals that characterize a scholar and mentor. I was blessed to work with him for 20 years, and will always have his commitment, courage, and passion for inspiration."
As noted by his colleagues at the International Agency for Research on Cancer (IARC), part of the World Health Organization, his work in statistical methods for medical research transformed the field of epidemiology.  For 40 years he provided leadership in childhood oncology as well, especially with the National Wilms Tumor Study, dedicated to improving the treatment of this pediatric kidney cancer.
Guilio D'Angio, professor of Pediatrics at the University of Pennsylvania and former head of the Tumor Study, wrote, "I think of him in Italian as Il Gigante Dolce – the Giant Without Sharp Edges. The success of the Study was in large measure because of his invaluable guidance and surveillance. His enduring legacy will be the children. Thousands on thousands of them around the world, and their children, are alive and thriving because of Il Gigante Dolce."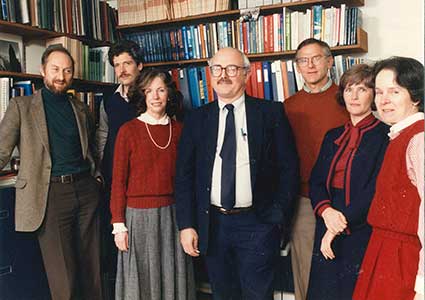 For many academic leaders, Dr. Breslow defined the ideal biostatistician by living a deep commitment to advancing the field, nurturing the careers of trainees and colleagues around the world, and advancing science to improve public health.  From 1983-1993, he chaired the UW department of Biostatistics.  Thomas Fleming, the chair who followed him, wrote, "Norm provided the leadership that evolved the department from a newly created entity to its current stature as the No. 1 Biostatistics department in the world. While we feel a deep sense of loss of a mentor, colleague and friend, there is also a great appreciation of Norm's brilliance, integrity, and compassion, and a firm commitment to carry forward the academic and research mission he inspired."
Former UW School pf Public Health Dean Gil Omenn, who appointed Dr. Breslow as chair, said, "He was a splendid scientist, a dedicated teacher/mentor, and a creative leader linking the School of Public Health and the Fred Hutchinson Cancer Research Center. "
Dr. Breslow was a member of the national Institute of Medicine and the Fred Hutchinson Cancer Research Center in Seattle. Its former director of Public Health Sciences and current UW Professor Ross Prentice, said, "His work was characterized by well-chosen goals, persistence, rigor, and depth of engagement. His accessible and careful writing has enhanced biomedical research worldwide."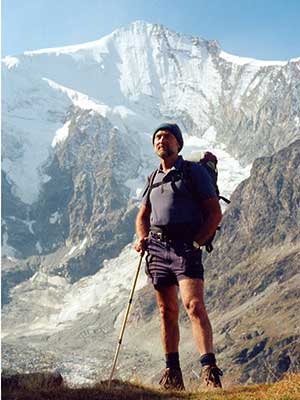 Dr. Breslow's many, highest honors include the Spiegelman Gold Medal from the American Public Health Association, the Marvin Zelen Leadership award in Statistical Science from Harvard University, the Snedecor and R.A. Fisher awards from the Council of Presidents of Statistical Societies, and the Medal of Honor from the IARC.  He also had the singular distinction of simultaneous membership in the American Association for the Advancement of Science with his late father, Lester Breslow, himself a giant in public health.
As for physical heights, at the age of 16, Dr. Breslow climbed the Matterhorn in Europe. He adored being in the mountains and was a member of the Seattle Mountaineers Club, the Sierra Club, and Club Alpin Francais.  Growing up in the San Francisco area, he learned to hike and ski in the Sierra Nevada mountains.  At Reed College, he switched his major from forestry to math when he realized he could spend more time outdoors by studying math under a tree rather than by dissecting frogs in a lab. He subsequently earned his PhD in statistics at Stanford University. He loved listening to folk and classical music, and he documented his life in stunning photographs. A dedicated Francophile, and fluent in French and Spanish, he spent part of each year at his second home in the village of Pierrevert, France, and evenings in Seattle watching the nightly French news.
Said Polly Feigl, colleague and professor emeritus in UW Biostatistics, "Norm's sporting and intellectual activities were similarly motivated by the attraction of new terrain.  His adventuresome urge sparked solo roaming in rural Mexico, trekking in Nepal, winter camping in Canada, and also productive professional stints around the world in London, France, Germany, and Switzerland.  When offered the chairmanship of the Biostatistics department, it was with the understanding that he stay around for a while! True to form, Norm honored the deal."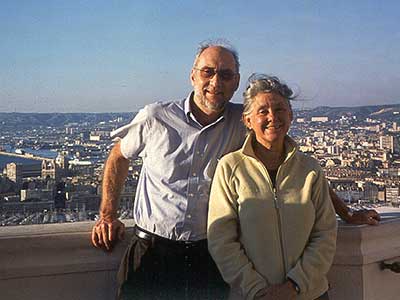 Dr. Breslow's professional legacy lives on not only in his impact on biostatistics and epidemiology, but also in the current leaders that he mentored.  They include Nilanjan Chatterjee, Bloomberg Distinguished Professor at Johns Hopkins University, and Xihong Lin, professor and chair of Biostatistics at Harvard University.  Said Dr. Lin, "It was truly a privilege to Be Norm's student. He was an inspiring, supportive, and caring mentor…and a remarkable human being. His high scientific standard, deep commitment to excellence, outstanding leadership style, sincere dedication to our profession, and strong professional ethics have had a profound impact on me. He is my lifetime role model."
Dr. Breslow's commitment to the highest quality science by adhering to rigorous standards is one of his strongest legacies. As president of the International Biometric Society in 2002, he said in response to concerns about medical research quality, "To correct these unfortunate perceptions, we would do well to follow more closely our own teachings: conduct larger, fewer studies designed to test specific hypotheses; follow strict protocols for study design and analysis; better integrate statistical findings with those from the laboratory; and exercise greater caution in promoting apparently positive results."
Dr. Breslow is survived by his beloved wife Gayle, daughters Lauren Basson and Sara Jo Breslow, grandchildren Benjamin and Ayelet Basson, brothers Jack and Stephen, nephew Paul, and stepmother Devra.
The family requests that any memorial contributions be directed towards the Norman Breslow Endowed Professorship in Biostatistics at the University of Washington.