Patrick Heagerty, chair of the Department of Biostatistics at the University of Washington School of Public Health, has been approved for a $1 million funding award by the Patient-Centered Outcomes Research Institute (PCORI) to study the evaluation methods needed to ensure that reproducible learning occurs within health care delivery systems.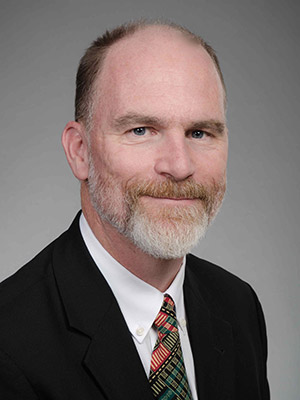 As health care systems face organizational and economic challenges, new medical and management strategies are continuously being considered for their ability to improve patient outcomes. Heagerty thinks that in order to improve the process of health care delivery, it is imperative to figure out how to enhance clinical research designs that will assess impact.
The proposed research will provide new design and analysis tools for group-randomized studies.
"This project was selected for PCORI funding not only for its scientific merit and commitment to engaging patients and other stakeholders, but also for its potential to fill an important gap in our health knowledge and give people information to help them weigh the effectiveness of their care options," said PCORI Executive Director Joe Selby. "We look forward to following the study's progress and working with the University of Washington School of Public Health to share the results."
Heagerty's study was selected for PCORI funding through a highly competitive review process in which patients, clinicians and other stakeholders joined clinical scientists to evaluate the proposals. Applications were assessed for scientific merit, how well they will engage patients and other stakeholders, and their methodological rigor among other criteria.
The research will be conducted by a collaboration of researchers from the University of Washington, including Thomas Richardson, professor of statistics; James Hughes, professor of biostatistics; Jeffrey Jarvik, professor of radiology, health services and neurosurgery; Andrea Cook, associate investigator for the Group Health Research Institute and an affiliate associate professor in the UW Department of Biostatistics; and Lingling Li, associate professor and director of the Biostatistics Center at Harvard Medical School.
This award has been approved pending completion of a business and programmatic review by PCORI staff and issuance of a formal award contract.
PCORI is an independent, nonprofit organization authorized by Congress in 2010 to fund research that will provide patients, their caregivers and clinicians with the evidence-based information needed to make better-informed health care decisions.
For more information about the study, visit www.pcori.org/research-results/2016/learning-within-health-care-delivery-systems-design-analysis-and.