Certain groups of immigrants tend to be healthier than people born in the U.S., and some of that paradoxical health advantage might carry over to the infants of foreign-born women.  
A study from the University of Washington School of Public Health found that within certain racial and ethnic groups, women born outside the U.S. had a lower risk of having a low birth weight baby than their native-born counterparts, even after controlling for common pregnancy complications.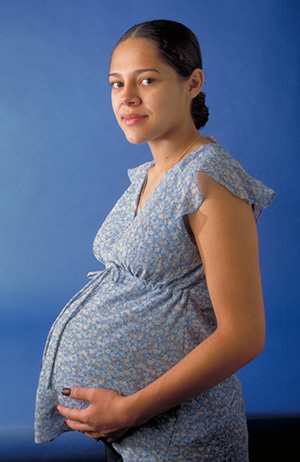 photo: Wikimedia
The findings, published recently in the Maternal and Child Health Journal, could help public health practitioners target interventions to address racial and ethnic disparities in low birth weight, which is a risk factor for infection, respiratory distress and death shortly after birth, as well as chronic diseases such as Type 2 diabetes and high blood pressure later in life. Reducing the incidence of low birth weight is one of the public health objectives established by the Centers for Disease Control and Prevention's Healthy People 2020 initiative.
"This is really about disaggregating the data in order to better assess needs and design culturally relevant programs and services for those most in need throughout our county," said co-author Eva Wong, clinical assistant professor of epidemiology at the School and an epidemiologist with Public Health — Seattle & King County.
Using Washington state birth records from more than 113,000 live singleton births in King County between 2008 and 2012, the team compared the incidence of low birth weight (less than 2,500 grams or 5.5 lbs.) across several racial and ethnic groups, and between foreign- and U.S.-born women of the same race and ethnicity.
Filipino, Asian Indian and non-Hispanic black women had the highest incidences of low birth weight, from 6.8 to 7.6 percent of births. Chinese, Korean and non-Hispanic white women had the lowest incidences, from 3.4 to 3.7 percent of births. Considering the effect of birthplace within racial and ethnic groups, Asian women born in East Asia, non-Hispanic black women from Sub-Saharan Africa, and non-Hispanic white women from other developed countries all had lower incidences of low birth weight than women of those racial and ethnic groups born in the U.S.
These patterns largely held after controlling for several sociodemographic and health factors, including maternal education, smoking and adequacy of prenatal care, as well as for pregnancy complications such as pregnancy-induced hypertension, obesity and gestational diabetes.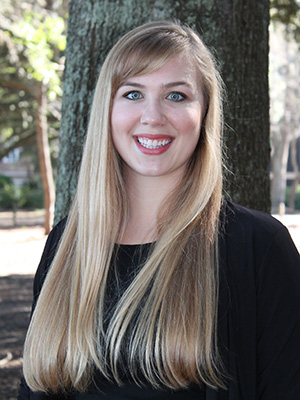 "These disparities seem to exist beyond adjustment for socioeconomic factors, and even beyond adjustment for common pregnancy complications," said lead author Paige Wartko, a doctoral student in the School's Department of Epidemiology. She began the research as a master's student in the Epi Scholars program, a program grounded in the academic public health model that offers practice-based training for students, at Public Health — Seattle & King County.
While the team's findings are largely consistent with earlier research, most studies comparing low birth weight in immigrants and U.S.-born women are at least a decade old and did not adjust for pregnancy complications that might explain some of the disparities.
"It's important to see that, even with a current update, these disparities still exist," Wartko said. "So there's a lot more work to be done, both in terms of figuring out the mechanisms and then trying to put more policies and programs in place to lessen these disparities."
King County's unique population, including relatively large immigrant and Asian communities, offered the opportunity to do more fine-grained analyses of low birth weight by race, ethnicity and birthplace. "We were able to identify needs that you just don't see when you combine these distinct racial groups into the standard categorizations," Wong said.
For example, Asian populations on the whole are often not considered at high risk for poor birth outcomes. "But in fact, when you disaggregate further, you see that some groups, such as Filipino and Vietnamese women, have much higher risks," Wong said.
Wong anticipates using the research to help determine where to invest the department's limited resources. "If we know that these groups are going to be at higher risk, those are the groups whose needs we need to meet," she said.
Daniel Enquobahrie, an associate professor of epidemiology at the School and director of the Center for Excellence in Maternal and Child Health, is also a co-author.
(Allegra Abramo)