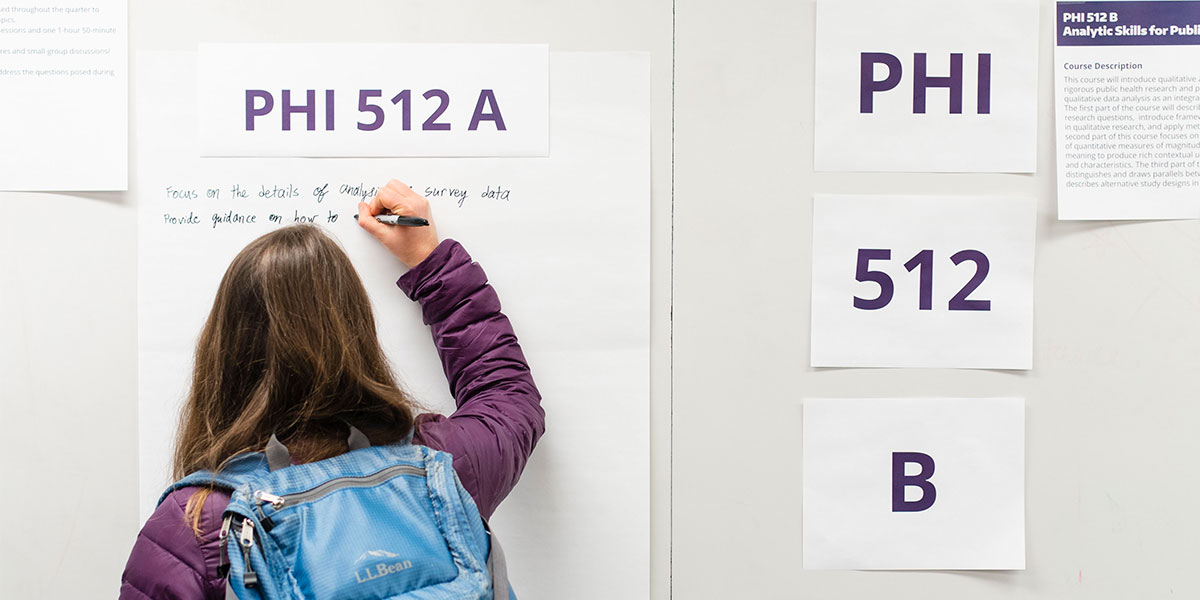 The School is undertaking a major redesign of its Master of Public Health curriculum to better prepare graduates for an ever-changing public health landscape.
Re-envisioning the MPH will better meet the needs of public health practice partners while also addressing new and rigorous competencies set by the Council on Education for Public Health (CEPH). With input from students, staff, alumni and practice partners, faculty-led teams have been working for more than a year now to establish a new School-wide curriculum.
The goal is to train graduates in both research and practice-based skills who can think broadly to solve complex public health challenges.
The new program would launch in the fall of 2020. The new curriculum would feature five courses that all students would be required to take during their first year: Foundations of Public Health, Analytical Skills for Public Health (two quarters), Determinants of Health, Implementing Public Health Interventions and Public Health Practice. The classes would be interdisciplinary and taught by teams, using case studies and active-learning techniques.
Find out more by visiting the SPH website at sph.uw.edu and email feedback or questions to mphinput@uw.edu.