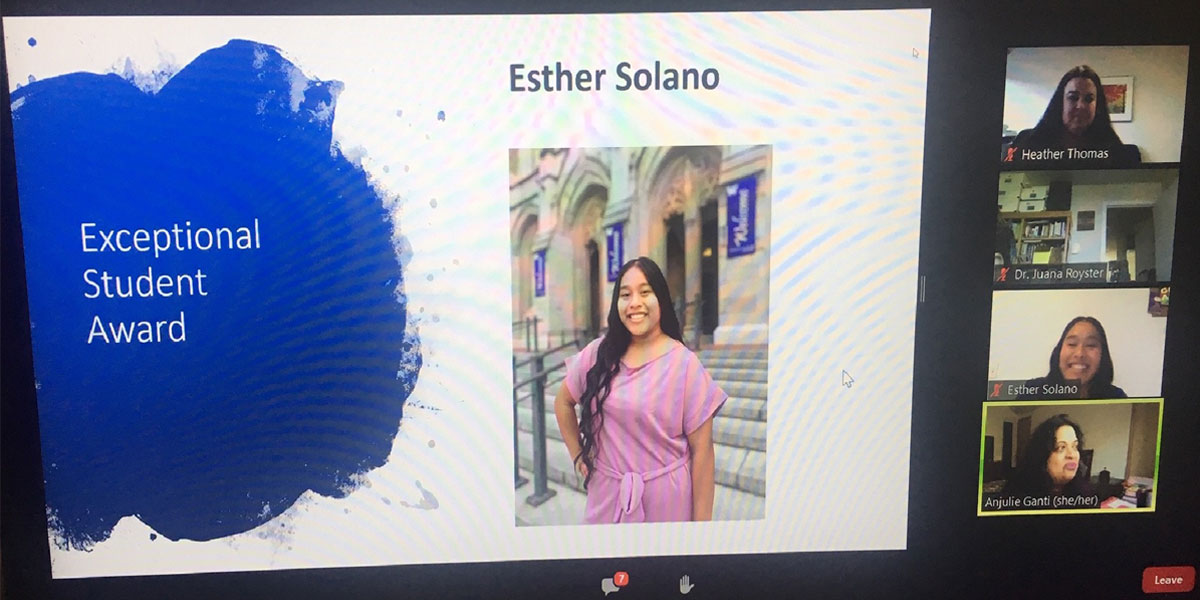 Esther Solano, a 2020 graduate of the University of Washington School of Public Health, received the Washington State Public Health Association's (WSPHA) Exceptional Student Award for her commitment to the field through coursework and community involvement. She was presented with the award virtually Oct. 14 during the WSPHA's annual meeting.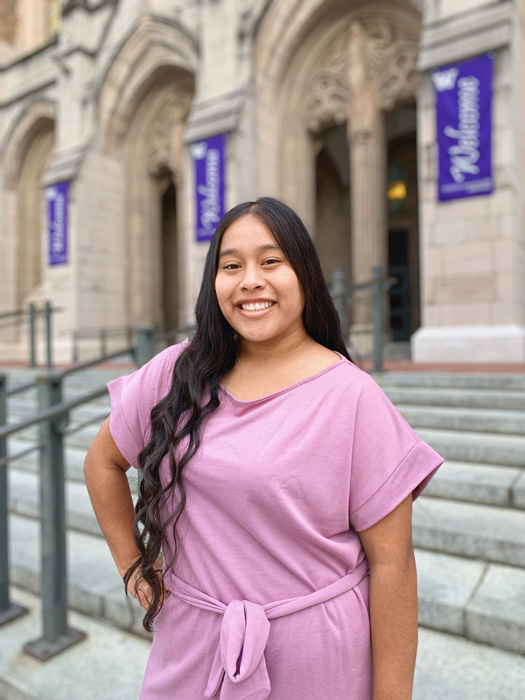 Originally from Oaxaca, Mexico, Solano's family immigrated to Yakima, Washington when she was a baby, and later moved to Kent, just south of Seattle. While in elementary school, she assisted with her mother, who spoke limited English at the time, with a small house cleaning business. She managed communications with customers, assisted with scheduling and helped to pay bills.
Now, Solano is passionate about reducing language barriers within health care and other settings. She is also working to address bias and discrimination in clinical care and to promote health education among racial and ethnic minorities and immigrant populations.
"My mom's customers used to call me her little manager," Solano says. "All I've ever wanted to do was make my parents proud and to make my Latino community better in this country, where many came with nothing on their backs to build a good life for their children."
Solano was a first-generation student who received a bachelor's degree from the Public Health-Global Health major in June and was part of the Honors program.
She has been working with Harborview Injury & Prevention Research Center, part of Harborview Medical Center and the UW, for more than a year to identify and address disparities in injury-related health care. Solano is coordinator for the Injury-related Health Equity across the Lifespan (iHeal) study, funded by an R21 grant from the National Institutes of Health. Through this full-time role, which she solidified after graduation, she hopes to give a voice to people who often struggle to be heard.
"We're helping trauma patients by understanding their perspectives and experiences with the patient registration process, and hopefully making changes that will improve the way they access care," she says.
In the Honors program, Solano studied fall prevention within the Latino community and conducted qualitative research on marijuana use among undergraduates at the UW based on their majors. For her senior capstone and service-learning project, she worked with the Chinese Information and Service Center in Seattle's International District to promote health education among Chinese immigrants and refugees.
"It has always been my goal and my dream to attend the UW," she says. "Public health and community work is my calling, my passion, and I hope to give back to my community."
Each year, the WSPHA recognizes distinguished individuals for their contributions to improving the public's health in Washington state. The Exceptional Student Award honors a student in public health or a related field who has shown leadership and commitment to public health in the areas of advocacy, research, academia and/or community involvement.