Men who used a weapon against their female partners were more likely to commit a follow-up act of violence, according to a new study from the UW School of Public Health and collaborating institutions. A weapon was defined as a gun, knife or vehicle.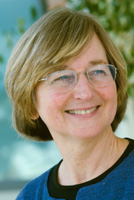 Victoria Holt
Researchers from the University of Michigan, National Cancer Institute, Group Health Research Institute in Seattle and the UW School of Public Health examined nearly 6,000 cases of first-time intimate partner violence reported to the Seattle Police Department. Each couple was tracked over two years for repeat cases of violence. The study, published online in the journal Violence Against Women, found that rates of intimate partner violence were highest in the poorest neighborhoods, but that poverty was not associated with repeat abuse. Rather, use of a weapon was a much stronger predictor of subsequent violence. Women were up to 83 percent more likely to experience repeat abuse if a weapon was used initially.
"Weapon use is an important factor for clinicians and others dealing with women with a history of intimate partner violence to consider in their interactions and interventions," said senior author Dr. Victoria Holt, professor of epidemiology at the University of Washington School of Public Health.
Lead author was Dr. Amy Bonomi, professor and chair of the Human Development and Family Studies Department at Michigan State University. Dr. Bonomi earned her PhD in health services from the University of Washington. Dr. Mary Kernic, research associate professor of epidemiology at Washington, was a co-author.