Climate change is already causing widespread harm to the health of all people living in the United States, with extreme heat making workers less productive and toxic air contributing to 64,000 deaths in a single year. In a new brief on climate change and health in the U.S. published Nov. 13, University of Washington and Harvard University researchers say it is still possible to prevent some health effects and mitigate others, and that aggressive action on climate is also action to protect health.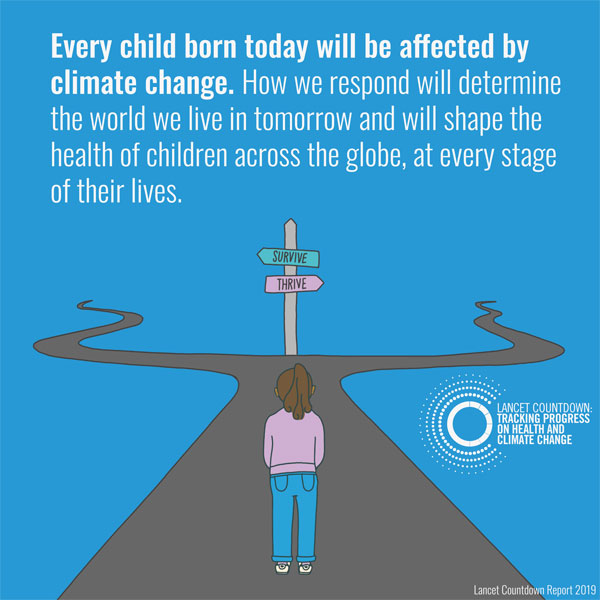 "Climate action is health protection," said Jeremy Hess, associate professor of emergency medicine, environmental and occupational health sciences and global health at the UW Schools of Medicine and Public Health, a lead author on the U.S. Brief. It is part of a larger global report on health and climate change, published in The Lancet and authored by a global research collaboration of 35 institutions called the Lancet Countdown. Research partners include the World Health Organization, World Bank, University College London and Tsinghua University.
Both the Lancet Countdown on Health and Climate Change and the accompanying U.S. Brief take a life cycle approach to climate impacts. While no one is immune from the threat climate change poses, people of color, the poor and older adults bear a disproportionate burden, according to the brief. What's more, children born today will face far greater health impacts from climate change than previous generations.
"We know that air pollution from fossil fuels has already damaged the health of generations of Americans," Hess said. "It's unnecessary and unacceptable, and we can do better. This report shows how polluting as usual harms our kids and spreads these harms on a global scale."
The brief calls on U.S. policymakers to improve health now and in the future by rapidly reducing greenhouse gas emissions beyond the Paris Agreement, completely phasing out coal and committing to a 100% clean-energy goal. The brief also highlights the importance of investing in evidence-based adaptation, improved surveillance and stronger health systems to protect health and increase resiliency.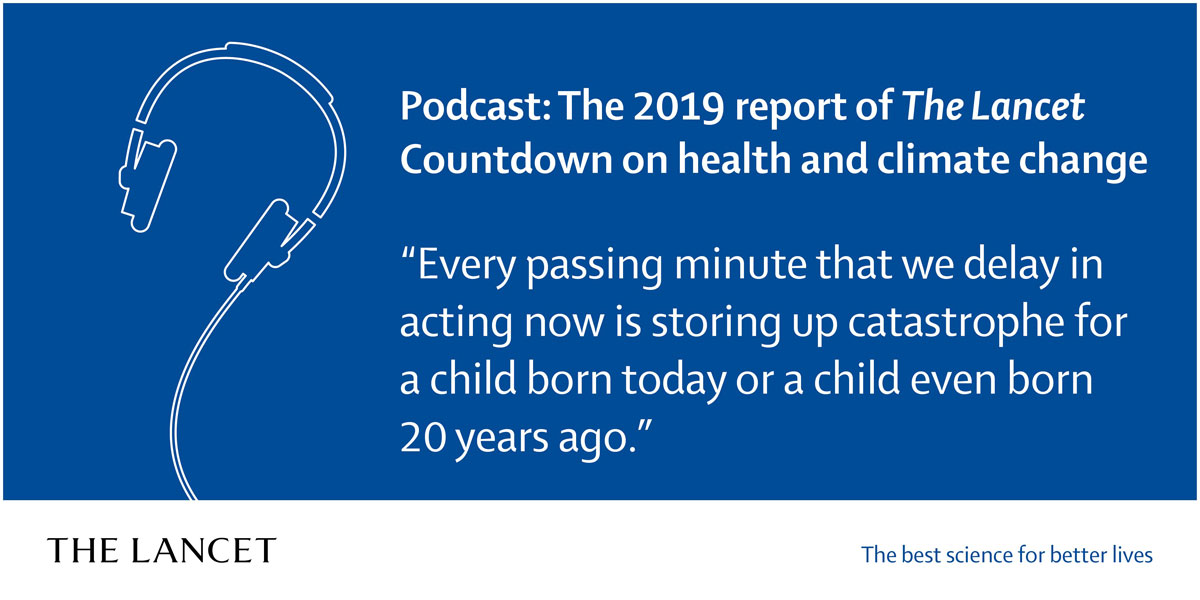 Hess was among more than 100 doctors, academics and policy professionals who authored the global report, which explores 41 unique indicators that measure the health impacts of climate change and assess the world's response. The global report shows that babies born today will face unprecedented health risks and life-long health consequences from rising temperatures.
Renee Salas, an assistant professor of emergency medicine at Harvard Medical School and an emergency medicine doctor at the Massachusetts General Hospital, is also a lead author of the U.S. Brief. Kristie Ebi, professor of global health and environmental and occupational health sciences at the UW Schools of Public Health and Medicine, contributed to the global report.