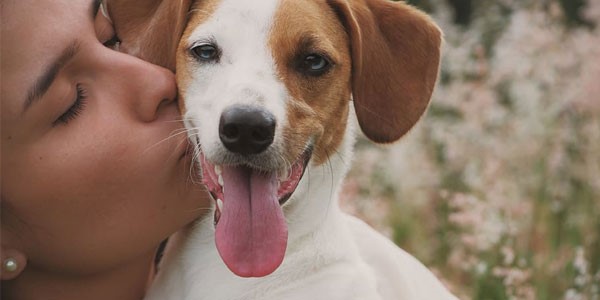 A new study led by researchers from the University of Washington School of Public Health is examining the risk of coronavirus disease 2019 (COVID-19) transmission between humans and their pets.
The project is a collaboration between the Center for One Health Research, housed in the Department of Environmental & Occupational Health Sciences, and the Washington Animal Disease Diagnostic Laboratory (WADDL) at Washington State University. 
"There is no evidence to date of household pets infecting humans with COVID-19. There's certainly more evidence of people infecting animals than there is of animals infecting people," said Peter Rabinowitz, professor of environmental and occupational health sciences and global health. "But we need to understand the risk better and help people with good preventive practices to avoid transmission between people and animals."
Rabinowitz and his colleagues are actively recruiting pet owners in Seattle and King County, Washington, who have been diagnosed with COVID-19 to take part in the COVID-19 and Pet Study (CAPS). 
Participants will complete a brief survey on the types of contact they have with their dogs, cats, ferrets, hamsters and other pets, including whether they are washing their hands before contact, physically distancing from pets, and even more intimate details such as sleeping with them or kissing them.
The team will assess the data on how owners interact with their pets, and whether certain types of contact could lead to transmission of the novel coronavirus. Pets will be tested for COVID-19 and antibodies to the virus through nasal and mouth swabs and blood samples taken by the veterinarians on the team. The samples will be analyzed at WADDL. Study participants will receive their results, and any positive test results will be shared with state officials.
"We want to get more evidence about what factors lead to any kind of transmission between animals and humans, as well as how much transmission may be occurring," he said. "We expect that such transmission will be rare but we need evidence about that."
Read the full story from the Department of Environmental & Occupational Health Services.