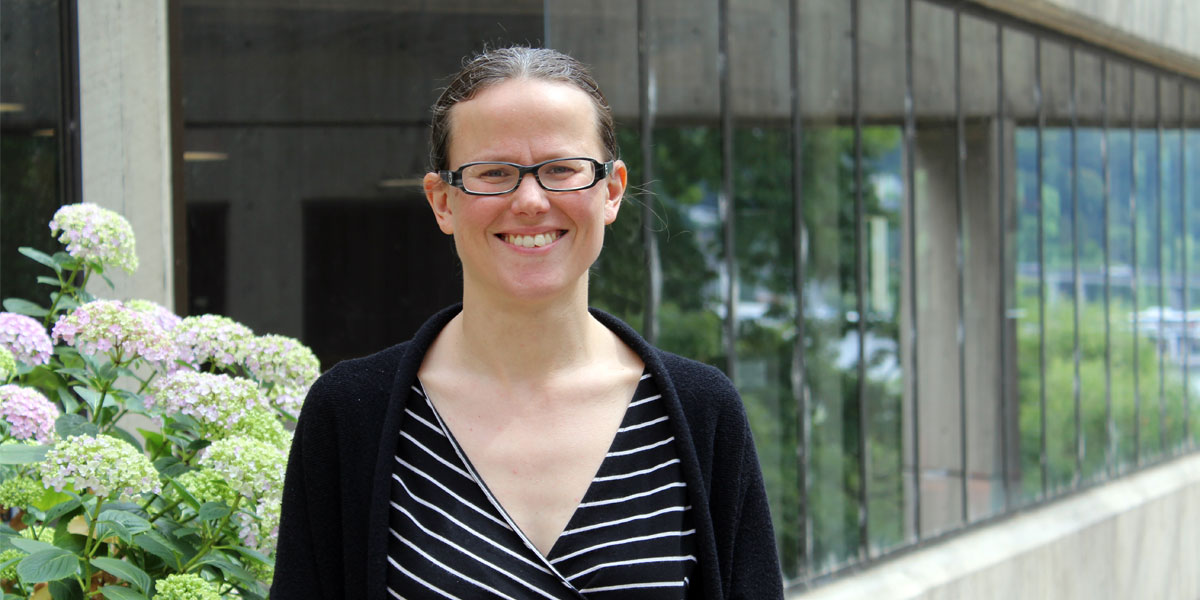 Sara Lindström, assistant professor of epidemiology at the University of Washington School of Public Health, is a recipient of the 2019 Presidential Early Career Award for Scientists and Engineers, the highest honor given by the U.S. government to early career scientists and engineers.
She was among several hundred recipients, including six from the UW, announced July 2 by the White House. The award, also known as the PECASE, acknowledges the contributions scientists and engineers have made to the advancement of science, technology, education and mathematics (STEM) education and to community service.
Lindström is a genetic epidemiologist with an interest in understanding how genetics contributes to common complex diseases, such as cancer. She was nominated by the U.S. Department of Health & Human Services for her work to investigate the shared genetic origin of different types of cancer, using genetic data on more than 500,000 individuals. Her research will inform future study designs and help identify global biological mechanisms that underlie cancer development and progression.
She is also involved in several large-scale international collaborations that study the genetics underlying breast and prostate cancer. Additionally, Lindström's research extends to the genetics underlying childhood obesity, breast tissue composition and venous thromboembolism.
Lindström joined the Department of Epidemiology in January 2016. Originally from Sweden, she completed her PhD in oncology and genetic epidemiology at Umeå University in 2007. Prior to the UW, she worked as a post-doctoral research fellow and then a research scientist at Harvard University.