Scholars from the UW School of Public Health were among 20 experts invited by The Lancet to Beirut, Lebanon, last month to discuss ways to advance the academic field of "war and health."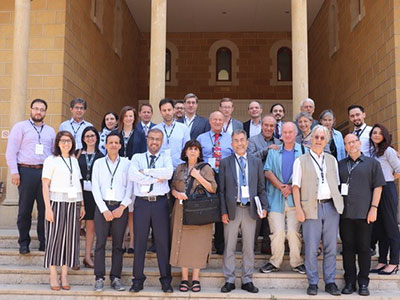 Amy Hagopian and Evan Kanter met with researchers and practitioners from Syria, Afghanistan, Yemen, Palestine, Iraq, the United Kingdom, France, the Netherlands and Australia. Les Roberts from Columbia University also joined the talks, which were organized and hosted by the American University of Beirut (AUB). The aim was to facilitate critical review and transformative thinking about the future of research and action on health during times of war.
Hagopian is an associate professor of health services and global health, who has studied the effects of war on global health for many years. She is also director of the Community-Oriented Public Health Practice program. Evan Kanter, a clinical assistant professor of health services, specializes in research on the mental health effects of war. Together, they teach a popular course for undergraduates called War and Health.
Wars and armed conflicts resulting from political violence are among the most pressing issues of our time, organizers wrote in a meeting outline. War causes significant death and disability worldwide. It also diverts scarce resources, disrupts health systems, displaces individuals and families, violates human rights and promotes violence as a means to resolve conflicts.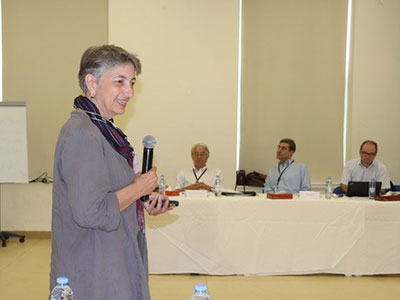 Over the course of two days, experts considered these health consequences of war and discussed the changing demands on research, policy development and practice. They identified critical gaps, priorities and opportunities before outlining a way forward.
During the meeting, Hagopian laid out a proposed research agenda to advance work in the field. The group agreed to move forward on planning for a larger conference in 2019.
Additionally, experts reviewed two platforms proposed as opportunities to facilitate global dialogue and collaboration on war and health. This included The Lancet-AUB International Conference on Health and War/Armed Conflict in November 2018 and a global network for research and action on the topic.