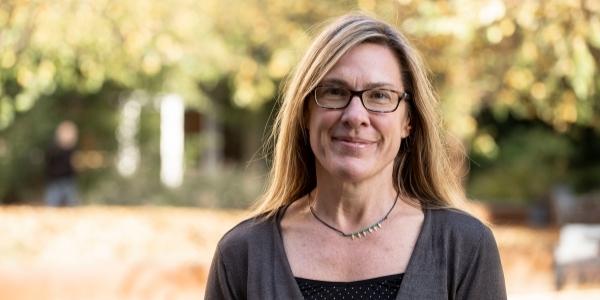 Stephanie Farquhar, PhD, MA, has been named associate dean for evaluation and improvement. This is a new position at the University of Washington School of Public Health to help the School make better use of data to meet new goals in a variety of areas, from strategic planning, to student services to equity, diversity, and inclusion.

Stephanie will oversee measuring progress toward the School's new strategic plan, EDI action plan, and student/alumni and curriculum goals. She will also provide leadership aimed at helping the School to routinely use the evidence base that it generates to improve decision-making and the School's overall impact. The position is 25% FTE.

Stephanie is a clinical professor of health services and environmental & occupational health sciences. Earlier this year, she served six months as acting associate dean for education, helping prepare faculty and students to switch to remote learning during the COVID-19 pandemic.

The primary driver for creating this position is to address gaps and needs that became very clear as the School moved through the self-study portion of its CEPH accreditation. Currently, most data collection efforts in our School occur at the program and department level. Assembling the results of those activities for the self-study revealed gaps in what data are collected and how complete those data are. Even more critically, this process highlighted that, in many cases, the School has not been taking full advantage of the data we do have to make better, evidence-based decisions across the School.

In her new role, Stephanie will oversee efforts to collect both quantitative and qualitative data. In some cases, the School will centralize data gathering; in other cases, the School will simply improve coordination across units. Stephanie will also work with stakeholders across the School to make sure that they have access to the data that they need to make informed decisions. We also plan to create dashboards that measure progress toward goals stated in the School's new strategic plan and EDI action plan. This democratization of our data will provide much needed transparency for students, faculty, staff and stakeholders outside of SPH.

Stephanie has years of evaluation and data experience as a researcher and in administrative roles at her previous academic position in Portland, Oregon, as well as in teaching in both undergraduate and graduate programs. She has a broad view of the SPH mission and student priorities, and is connected to external stakeholders through her time as a social research scientist at Public Health – Seattle & King County and her commitment to community-based research and teaching.