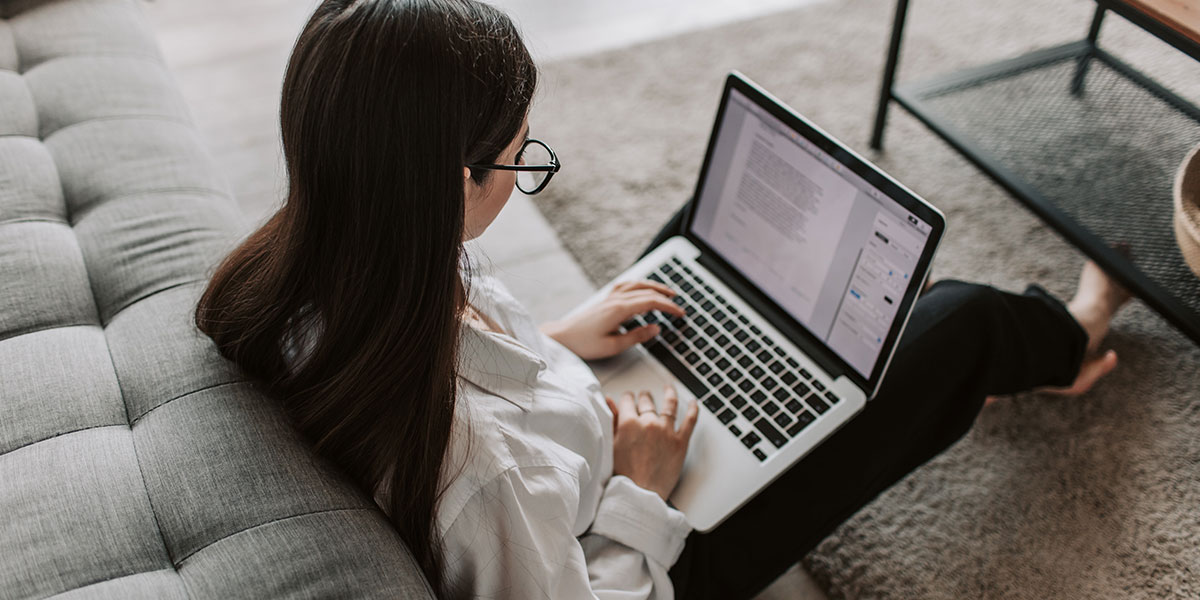 For many public health professors, online teaching alone wasn't enough.
When the University of Washington announced classes would move online in response to the novel coronavirus, Professor Amy Hagopian knew she would have to do more than just pivot to remote teaching. She had already organized 10 spring quarter projects for her students, which were designed for a world without a pandemic or the need for social distancing.
With little time to spare, she scrambled to work with her community partners to adapt the public health projects for her "Planning, Advocacy, and Leadership Skills" course so they could meet current needs and include real-time learning opportunities related to the virus.
"Coronavirus is what's on students' minds," Hagopian said. "I believe in student-driven learning and curriculum that's responsive to current moments. We have an amazing opportunity here to prepare students for a very different world so they can develop the skills, talents, and attitudes to improve the response to future crises."
Hagopian is a professor in the School of Public Health's Department of Health Services and Department of Global Health. She is also the director of the Community-Oriented Public Health Practice (COPHP) program.
Her HServ 572 course engages MPH students, as well as students outside the School of Public Health, in small groups that tackle real-world public health problems through partnerships with local community health organizations. Ultimately, the projects provide skill-building and experiential-learning opportunities that benefit students and communities in the long term.
While some of the HServ 572 projects had to be dropped because of social distancing requirements, Hagopian and her community partners were able to adapt others for remote learning and inclusion of effects from the virus. Some of the COVID-19 related class projects include working with the American Civil Liberties Union to analyze how Seattle's dominant narrative about homelessness may have shifted in response to the epidemic and assessing how well Washington state school districts are responding to the nutritional needs of students during these times, among other projects.
"This is such a public health moment in America," Hagopian said. "We are about to see the consequences of what many of us have been worried about for years — how income inequality, the mal- distribution of power, poverty, and homelessness seriously undermine health as well as our capacity to respond to challenges like this."
Through all of their rapid adaptations to remote learning, faculty also have had to consider the emotional toll on students. "We're trying to stay on top of how students are feeling," Hagopian said. "It's about helping our students think about what resilience looks like and what it means to stay focused on a goal, while managing your feelings, your thoughts, and your family in the context of all this upset."
One of those students is Unica Le. She is earning a minor in Global Health as well as a major in the Community, Environment and Planning program with the College of Built Environments. Her focus is on how business and public health tie together. She enrolled in the HServ 572 course because of its intersection of health and advocacy. Le's group project will be with UW Hall Health Center, assessing how well UW has responded to the mental health needs of students during the pandemic.
"This project is important because health and education go hand-in-hand," Le said. "If students are not physically and mentally healthy, how are they able to study, learn, or graduate? Our mental health can take a toll on our educational goals."
While the project had originally been to evaluate in-person services, it will now focus on virtual services and telehealth. "This is new territory for all of us," Le noted. During the project, she will help search for answers to how Hall Health can meet the virtual needs of students, what impact it's making, and whether students are aware of its services. It will also be an opportunity to explore and better understand barriers students may face in accessing mental health services.
Le, who is Asian-American, is also concerned about the mental health and safety of students when the time comes to return to campus. Asian-Americans are experiencing an increase in discrimination across the region and country because of misinformation about the coronavirus, as reported by Crosscut. Le noted that she hopes the university will consider how to support her and her fellow Asian-American and Pacific Islander students in safely returning to in-person classes. 
"Right now, we are all staying indoors and learning remotely," she said. "What happens when we have to go out again?"
Students, staff and faculty can report any instances of discrimination using the School of Public Health's anonymous bias concern form. People can also send an email to dcinfo@uw.edu for a confidential report. (The 'dc' refers to the Diversity Committee.)
Read more about what the School of Public Health is doing to fight xenophobia in the age of the coronavirus.