A University of Washington-led study found that race, ethnicity and a number of sociocultural factors were significantly associated with performance on cognitive tests. But researchers are urging caution in interpreting the results.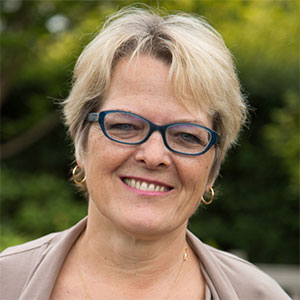 photo courtesy of Department of Family Medicine
The study, in the American Journal of Geriatric Psychiatry, is the first cognition paper from the Multi-Ethnic Study of Atherosclerosis (MESA). Funded by the NIH National Heart, Lung, and Blood Institute, MESA has been following nearly 7,000 adults between the ages of 45 and 84 since 2000. Data for this paper were collected from 4,591 whites, blacks, Hispanics and people of Chinese race/ethnicity. The mean age of participants was just over 70.
Cognitive performance on tests were "consistently and robustly related to age, race/ethnicity, and education," the authors found. Blacks and Hispanics scored lower across domains compared with whites, whereas Chinese participants performed best in terms of processing speed.
"We found differences in cognition not only by race/ethnicity, but by many other factors that we had collected (age, education, occupational status, income, and the ApoE gene, known risk factors for dementia – as would be expected – but also household size, place of birth, years and generation in the U.S.)," said lead author Annette Fitzpatrick, research professor of Family Medicine in the University of Washington School of Medicine and research professor of Epidemiology in the School of Public Health. She is also an adjunct research professor of Global Health.
"We found differences in cognition not only by race/ethnicity, but by many other factors ...."
"There are many other cultural variables needing further study," Fitzpatrick said, "such as quality of education received by the person, their parents' involvement in early childhood development, and specific aspects of healthy lifestyles that may affect cognition. Cultural bias in cognitive testing also needs to be considered."
She said researchers are hoping to get a second measure of cognition that will allow them to investigate decline in each person over time. As each person will have a baseline and follow-up score, they will serve as their own "control" to help adjust for some of the cultural differences researchers may be seeing, Fitzpatrick said.
Cognitive decline is a major public health issue, with the number of dementia cases expected to triple by 2050, according to the World Alzheimer Report 2015.