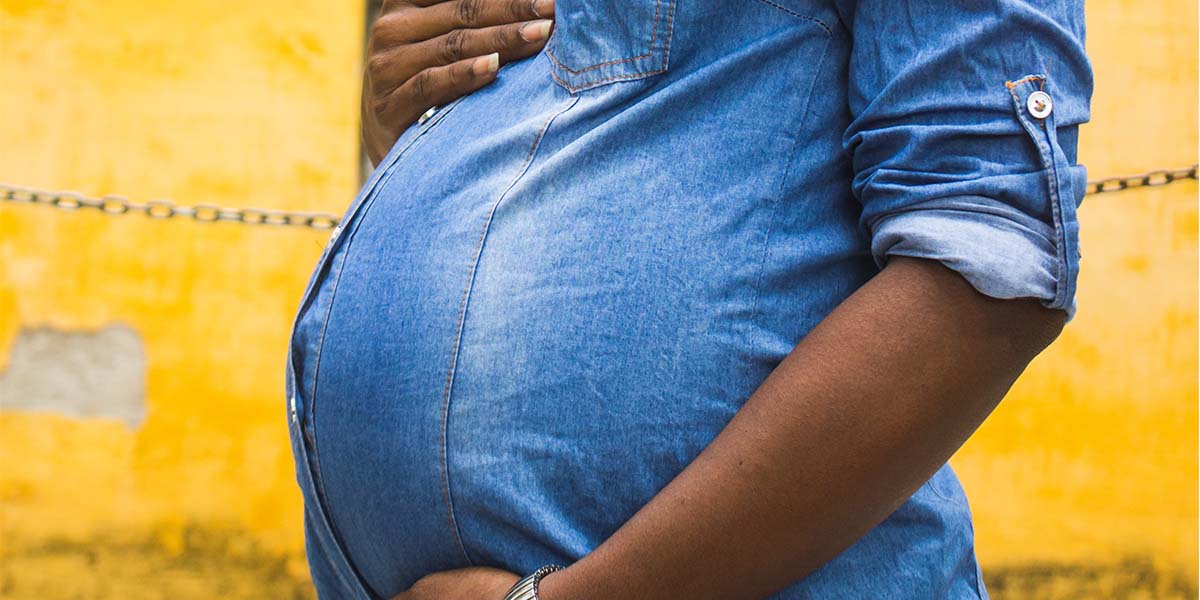 Women who experience high employment precarity prior to or during pregnancy have a 48% higher risk of delivering low-birth-weight infants than women with low employment precarity, indicates a study led by researchers at the University of Washington School of Public Health.
Employment precarity refers to working conditions that contribute to the instability of a job, such as unpredictable scheduling and lack of benefits. Investigators found that the connection between employment precarity and the delivery of a low-birth-weight infant was strongest among black and Hispanic mothers. Results of the study were published Jan. 9 in BMJ Open.
This is the first study to apply a multidimensional definition of employment precarity to the examination of low birth weight using a large, nationally representative sample of women in the United States. This definition, increasingly used in health studies across the European Union, spans seven dimensions that characterize the relational and contractual aspects of employment, from material rewards such as income and other benefits gained from work to training and employability opportunities.
"What pregnant individuals have access to in the workplace — in terms of health insurance, adequate income and regular working hours, among other factors — has a direct impact on their pregnancies and the health of their babies," says senior author Anjum Hajat, an assistant professor in the Department of Epidemiology. "We can use the results of this study to enact social policies that better support people who work during pregnancy," says Hajat.
Infants with low birth weight, less than 2,500 grams (5.5 pounds), face a number of increased risks. They are more likely to die within the first year of life and develop chronic conditions, such as obesity and hypertension. Upon reaching adulthood, they also tend to attain less education and earn less money than their normal-birth-weight peers. In the U.S., low-birth-weight infants are disproportionately born to non-Hispanic black women.
To uncover the link between low birth weight and employment precarity, investigators of this study used data about workplace attributes and birth outcomes from 2,871 women enrolled in the National Longitudinal Survey of Youth 1979 and the National Longitudinal Survey of Youth 1979 Children and Young Adult Cohort. These attributes included the availability of employer-sponsored insurance, level of income, the length and regularity of shifts, availability of employer-sponsored training or educational benefits, and membership in a union or other collective bargaining organization.
The research team used this information to create a composite score that allowed them to stratify the women into three groups: those with low, medium or high employment precarity. Investigators then examined differences among these groups according to race and ethnicity. In addition to uncovering the link between high employment precarity and infant low birth weight, they discovered that non-Hispanic black women had an elevated risk of low-birth-weight deliveries across all three employment precarity groups.
"This finding suggests that there may be other factors such as racism and discrimination that, along with employment precarity, are influencing birth outcomes for women of color," says Hajat. In a related project, Hajat along with other colleagues are examining the interplay between precarious employment and increasing educational health disparities.
This study was partially funded by the National Institutes of Health and the Health Resources and Services Administration of the U.S. Department of Health and Human Services. Lead author of this study was Divya Patil, a graduate of the UW School of Public Health. Co-authors include Daniel Enquobahrie from the School's Department of Epidemiology as well as Trevor Peckham and Noah Seixas from the Department of Environmental & Occupational Health Sciences.