India Ornelas, associate professor of health services at the University of Washington School of Public Health, has received $3 million from the National Institutes of Health to test an innovative program aimed at reducing mental health disparities among Mexican immigrant women.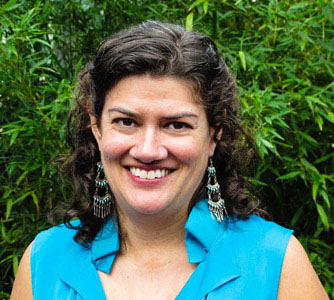 Called Amigas Latinas Motivando el Alma, or ALMA, the eight-week program introduces women to new coping strategies and ways to enhance their social support systems. The goal is to prevent and reduce depression and anxiety among the vulnerable group.
"From our pilot work, we already know that women really enjoy the program and find it beneficial," Ornelas said. "This study will allow us to assess the impact of the program in an even larger group of women, at a time when we know they really need it."
Recent studies indicate that 30 percent of Latina women in the United States are living with depressive and anxiety symptoms, and that these rates increase with time spent in the U.S. Latina immigrants are particularly vulnerable to poor mental health due to social and economic stressors, such as high levels of poverty, low levels of education, family obligations, language barriers and social isolation.
Ornelas and the research team will use the grant award to refine the ALMA intervention and the study procedures to ensure it is culturally relevant. They intend to use information gained from focus groups and interviews with Mexican immigrant women. The study will also determine the ALMA intervention's effectiveness in reducing depressive and anxiety symptoms. Another aim is to assess the potential impact of the intervention on both individual (stigma, stress, coping strategies) and interpersonal (social support, social ties) factors.
The research team includes investigators in psychology, medicine, social work and public health, as well as community-based organizations serving Mexican immigrants. Co-investigators include Gary Chan, associate professor of biostatistics and of health services; Deepa Rao, associate professor of global health and of psychiatry and behavioral sciences; and Eugene Aisenberg, co-director of the Latino Center for Health, all from the University of Washington.