Keshet Ronen of the University of Washington School of Public Health recently received a $200,000 Technology and Adolescent Mental Wellness grant from the University of Wisconsin to develop an innovative program that uses social media to prevent depression in young pregnant women or women who have recently given birth.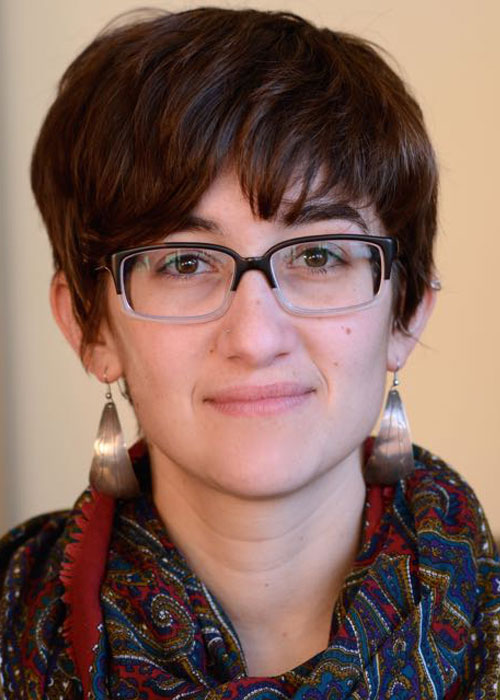 The grant was awarded by the university's Social Media and Adolescent Health Research Team. Ronen is a clinical assistant professor in the Department of Global Health, which bridges the UW Schools of Public Health and Medicine.
"We hope that social media, which is widely used by young people, will overcome some of the barriers associated with attending in-person care and allow young women to benefit from evidence-based depression prevention and access better health for themselves and their children," said Ronen, also a graduate of the School of Public Health's Master of Public Health program in epidemiology. "If successful, this program could be an affordable, scalable way to expand the reach of mental health interventions to those at highest risk."
Up to 20% of women worldwide experience perinatal depression, defined as depression that occurs during pregnancy or in the first year after the birth of a child. Compared with older women, risk of perinatal depression is elevated in teenagers, who experience pregnancy and parenthood in the challenging context of ongoing neurocognitive development and often lack social support.
Several public health interventions have been shown to not just treat, but actually prevent perinatal depression. However, many are designed to be delivered in person, presenting significant access barriers, including transportation, time and stigma tied to mental health treatment. One particular evidence-based intervention, "Mothers and Babies," is a group-based cognitive behavior therapy program that offers weekly sessions during pregnancy and several postpartum booster sessions.
Together with an interdisciplinary group of investigators, Ronen plans to develop and pilot a social media-based group counseling intervention to prevent perinatal depression in adolescents in Seattle, Washington, based on core elements of the "Mothers and Babies" program. The team will adapt the program's curriculum for a social media platform and later test the intervention's uptake, acceptability and impact on mental wellness in a pilot project with 50 pregnant teens. Finally, researchers will characterize content and patterns of participant engagement with the intervention and identify associations between engagement, content and mental wellness. Read more about the study, including information about participating.
The UW study team includes Jennifer Unger, assistant professor of global health and obstetrics and gynecology; Grace John-Stewart, professor of global health, epidemiology, medicine and pediatrics; Amritha Bhat, acting assistant professor of psychiatry and behavioral sciences; and Yolanda Evans, assistant professor of pediatrics. Darius Tandon of Northwestern University is also part of the team.