A team of investigators from the University of Washington has received a five-year, $3.75 million grant from the National Institutes of Health (NIH) to establish a Core Center for Clinical Research (CCCR) to support diverse research efforts to effectively diagnose and treat musculoskeletal conditions.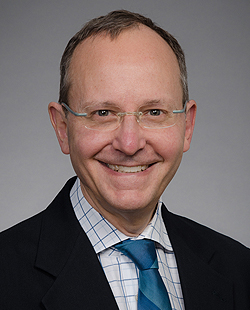 The team is led by Jeffrey Jarvik, professor of radiology and also of health services at the University of Washington School of Public Health. The center will catalyze high quality, multi-institutional collaborations by improving methods for conducting clinical musculoskeletal studies and by providing analysis-ready data for scientific investigators.
"The UW-CCCR represents an important collaboration between multiple departments, schools and institutions, all sharing the common goal of promoting new approaches to collecting and analyzing data to address some of the most common and disabling clinical conditions," Jarvik said.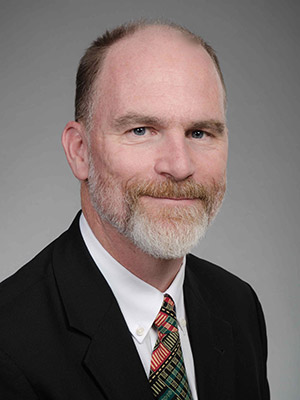 Leading the center's methodology core are Patrick Heagerty, chair and professor of biostatistics at the UW School of Public Health, and Sean Mooney, professor of biomedical informatics and chief research information officer at UW Medicine. Heagerty and Mooney will focus on novel approaches for the design and conduct of clinical research. They plan to develop innovative strategies for transforming clinical data found in electronic medical records to be research ready through machine learning and deep learning.
"This center will amplify UW's leadership position in the biomedical data sciences and will provide coordinated expertise for the conduct of large-scale clinical studies," Heagerty said. The center adds to the UW's growing portfolio of recently funded centers that continue to expand the university's expertise in biostatistics and informatics.
The center's resource core, led by Janna Friedly, associate professor of rehabilitation medicine, and Danielle Lavalle, research associate professor of surgery, both from UW Medicine, will provide access to musculoskeletal research databases that UW scientists and collaborators have worked on for more than a decade. Kathryn James, research manager in the department of radiology, will serve as the center's executive administrator.
Common musculoskeletal disorders require coordinated effort from care teams linking rehabilitation medicine, radiology, pain medicine and physical therapy. This initiative will support diverse research collaborations with expertise in biostatistics, medical informatics, health services research and epidemiology.
Other partners include Kaiser Permanente, Northern California, and the American College of Radiology's Harvey L. Neiman Health Policy Institute.