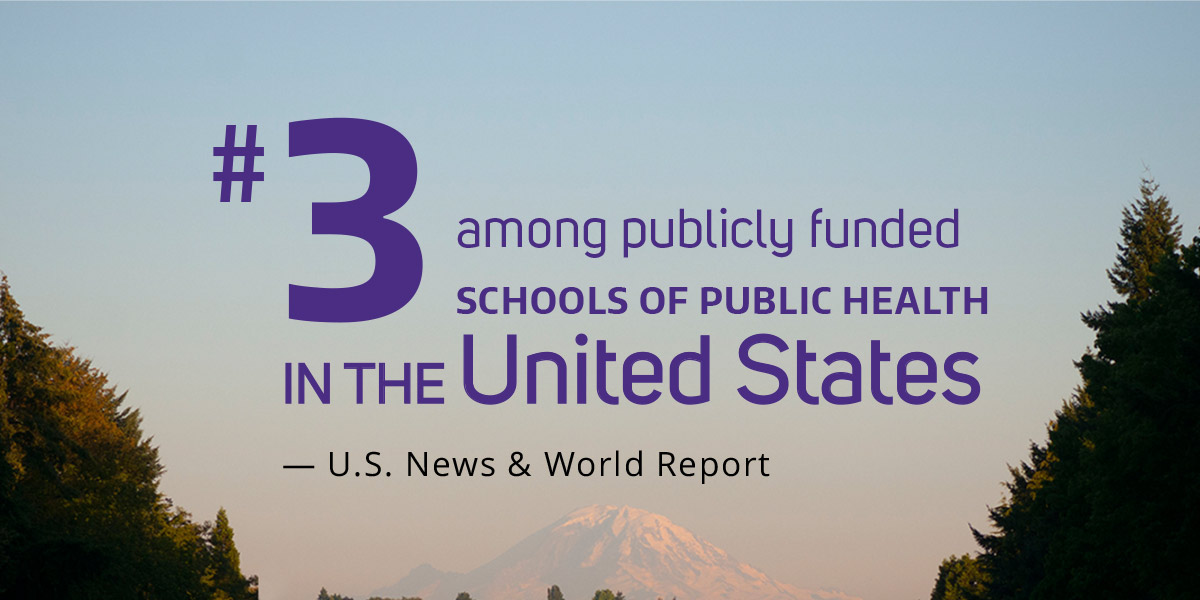 The University of Washington School of Public Health ranked No. 3 among publicly funded schools of public health and seventh overall on the latest rankings of graduate schools from the U.S. News and World Report. The national rankings were released March 30, 2021.
Rankings are based solely on the results of a peer assessment survey sent in the fall of 2020 and early 2021 to deans, administrators and faculty at more than 188 public health schools across the country that are accredited by the Council on Education for Public Health.
"In a year when public health has been front and center, our School has been particularly visible and I'm thankful for all of the great work that our faculty, staff and students have done and continue to do," stated Hilary Godwin, dean of the UW School of Public Health. "I value our ongoing commitment to provide our students with excellent research and practice experiences so they are well-prepared to have tremendous impact on improving the health and well-being of populations, with a lens toward social justice, health equity and anti-racism." Godwin added, "While rankings are only one measure of success, it feels good to know that our colleagues at other institutions hold our School in high esteem."
This year marks the 50th anniversary of the UW School of Public Health. The school opened in 1970, becoming the first school of public health in the Pacific Northwest. The school grew rapidly in the 1970s and '80s, becoming a research powerhouse and sought-after training ground.
Today, it is home to five departments, more than 40 research centers and over 60 degree and certificate programs. More than 10,000 alumni have gone on to work in Washington state and beyond, seeking equity-driven solutions to the greatest health challenges in our region and the world.
Our more than 1,200 (core, adjunct, emeritus and affiliate) faculty, 700-plus staff and over 2,000 students are working together with communities and other partners to prepare for the next half century of public health challenges.
(For media inquiries, contact Candice Douglass at candiced@uw.edu or Jake Ellison at jbe3@uw.edu.)