Dean Howard Frumkin has announced the recipients of two new endowed appointments in the University of Washington School of Public Health.
Dr. Patrick Heagerty, chair and professor of biostatistics, has been named the School's first Gilbert S. Omenn Endowed Chair in Biostatistics. Dr. Timothy Thornton, associate professor of biostatistics, is the first Robert W. Day Professor in Public Health.
Both endowments were created through the generosity of former Dean Gilbert S. Omenn and his wife, Martha A. Darling. Dr. Omenn was the School's third dean, serving from 1982 to 1997. Dr. Day was the School's second dean, and recruited Dr. Omenn to the University of Washington to be chair of environmental health, in addition to professor of medicine. Six months after he was hired, Dr. Omenn succeeded Dr. Day when Bob became director of the Fred Hutchinson Cancer Research Center.
The new funds were established to build programmatic strength with public health genetics, environmental and occupational health sciences, and data analytics. Both endowed positions reflect Dr. Omenn's strong commitment to quantitative and mechanistic aspects of public health and his longstanding dedication to UW.
The Gilbert S. Omenn Endowed Chair in Biostatistics – Dr. Patrick Heagerty
The Omenn Endowed Chair recognizes a distinguished senior faculty member in the Department of Biostatistics committed to building the program's strength in combination with one or more fields, including public health genetics and data analytics.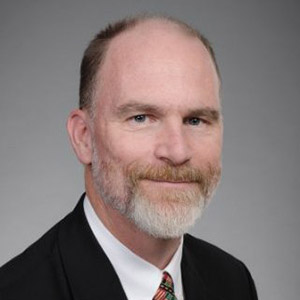 Dr. Heagerty became chair of the department in September 2014 and has been with the top-ranked program for more than 20 years. He is an expert in longitudinal data analysis, which uses multiple measures of health outcomes over time to characterize changes in health status that may then be linked to possible biomedical drivers such as specific interventions or exposures.
Dr. Heagerty also develops statistical methods to evaluate candidate biomarkers that may predict clinical events such as the onset of disease or death, and such methods are necessary for evaluating the potential use of biomarkers in guiding public health and medical decision-making.
As chair of the department, Dr. Heagerty maintains collaborations with numerous research partners, including the Fred Hutch, Group Health Research Institution, and multiple departments and investigators across the UW. He also heads the School's Center for Biomedical Statistics, and is an integral player in the design and conduct of multicenter studies across a number of biomedical areas including genomics, pediatrics, radiology, and surgery.
Dr. Heagerty enjoys teaching and considers mentoring students and junior faculty a crucial part of his career. He received an Outstanding Teaching Award from the School of Public Health and is known for gradually "taking the training wheels off" until his students feel like full-fledged researchers.
Dr. Heagerty received a BS from Cornell University, an MS in mathematics and statistics from the State University of New York at Albany, and a PhD in biostatistics from Johns Hopkins University. In his role as the Omenn Endowed Chair, he will also serve as a mentor to the holder of the Robert W. Day Professorship.
The Robert W. Day Professor in Public Health - Dr. Timothy Thornton
The Day Endowed Professorship honors the legacy of Dr. Robert W. Day, the second dean of the School of Public Health (1972-1982) and second president and director of the Fred Hutch. The professorship was created to recruit and maintain an early to mid-career faculty member from any department within the School who works in public health genetics, environmental health, data analytics, epidemiology, health services research, or a combination of those fields.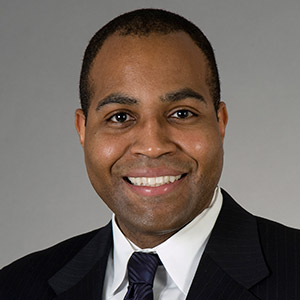 Dr. Thornton is an associate professor of biostatistics and an affiliate investigator at the Fred Hutch. He is doing exceptional work in public health genetics and biostatistics and is collaborating across several fields of study. He develops and applies statistical methods for the analysis of large-scale genetic data to gain a better understanding of the genetic contributions to human health and diseases.
His research largely focuses on underserved and underrepresented minority populations who often bear a disproportionate burden for many diseases, including African Americans, Hispanics/Latinos, and American Indian and Alaska Native (AI/AN) populations. He is involved in several NIH-funded projects for the genetics of complex disorders in ancestrally diverse populations. He is a co-investigator for the Genetic Analysis Center for the Hispanic Community Health Study/ Study of Latinos.
He is also a co-investigator of the Alzheimer Disease Sequencing Project for the identification of genetic variants that increase risk of or protect against Alzheimer's disease in European and Hispanic populations. Finally, Dr. Thornton is a member and lead statistician for the Northwest-Alaska Pharmacogenomics Research Network that has a primary aim of understanding the role of genomic variation in influencing therapeutic and adverse drug effects in AI/AN populations.
Dr. Thornton has been and continues to be involved in multiple outreach programs for minority undergraduate and graduate students at the University of Washington. He is a Dissertation Writing Group faculty mentor for the Graduate Opportunities and Minority Achievement Program (GO-MAP) at UW. He also has been involved with and given presentations to students in the UW GenOM Alliances for Learning and Vision for Underrepresented Americans (ALVA) Summer Research Program and the Upward Bound Summer Program.
Dr. Thornton has strong commitments to mentoring. In addition, Dr. Thornton is co-director for an NIH/NIGMS-funded pre-doctoral training program in statistical genetics at UW, which supports predoctoral students in the Departments of Biostatistics, Genome Sciences, and Statistics. Dr. Thornton received a BS in mathematics from Hampton University and a PhD in statistics from the University of Chicago. Before joining the faculty at the University of Washington, he was a University of California President's Postdoctoral Fellow in the Department of Statistics at UC Berkeley.