Sarah Cave (MHA '99) took over as director of the Master of Health Administration program at the University of Washington School of Public Health on July 1.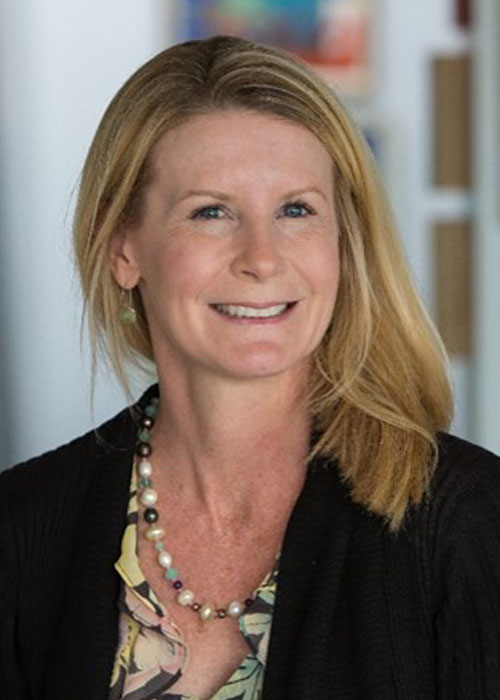 Cave has served as associate director of the program since early 2016 and joined the faculty in 2015 as a senior lecturer, after serving as chief operating officer for the School of Public Health in 2014-15. Cave spent more than a decade at PeaceHealth, a not-for-profit healthcare system that serves Washington, Oregon and Alaska. She most recently served as Network Vice President of Strategy, Innovation and Development.
"I am thrilled to take on this new MHA leadership role and focus 100 percent of my time on teaching and program administration," Cave says. "Since I joined the faculty in 2015, I have developed strong relationships with our faculty, staff, students and regional healthcare leaders."
Cave said she looks forward to partnering with Dean Hilary Godwin, Department of Health Services Chair Jeffrey Harris, faculty, staff, students and alumni "to increase the MHA Program's visibility and research presence, elevate our national ranking, further strengthen our ties to the healthcare community, and continue to provide an exceptional student learning experience. I am also ready to 'lean in' and bring a fresh perspective to meet the challenges and opportunities before us."
Cave takes over from Dennis Stillman (MHA '79), who has led the program since 2014. Stillman's impact included increasing the diversity of the student body and teaching faculty, re-establishing research as a strategic priority, reconnecting with the practice community, and bolstering ties with alumni, including hosting a 45th anniversary celebration last year. Stillman will remain on faculty as a senior lecturer in health services, continuing to teach finance courses to our future healthcare leaders.
The MHA program has produced more than 1,800 graduates since its inception in 1972, many of whom have gone on to manage major healthcare organizations. Learn more about the program.