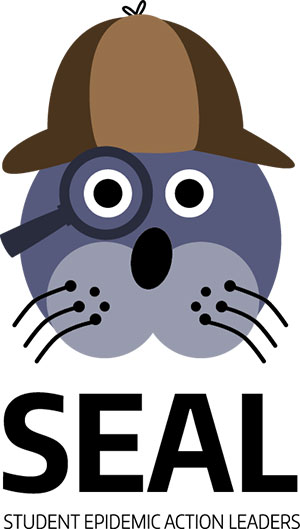 A team of students from the University of Washington School of Public Health will be ready to leap into action when the next outbreak hits the Seattle area.
The Student Epidemic Action Leaders (SEAL) team – an acronym inspired by the blubbery Northwest mammal, not the Navy – will be trained in a new course offered this spring by the Department of Epidemiology. While gaining practical skills, students will also be providing service to the community, said instructor Janet Baseman, who came up with the idea.
Epidemiologists track, investigate and contain diseases. Students are well-versed in the concepts of outbreak investigations, but they lack practical experience, according to Baseman. Instead, she says, graduate school programs tend to focus on research.
After four weeks of classroom training and at-home assignments, students will be ready to help the Washington State Department of Health and local public health agencies as budding "disease detectives." They'll interview patients and others exposed to a disease, collect and analyze data, and help with emergency preparedness and response activities.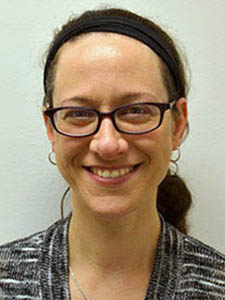 "I've been wanting a course like this since I was a student, but it never existed," said Baseman, an associate professor of epidemiology and an adjunct associate professor of health services.
Baseman earned her PhD ('05) in epidemiology from the UW, but didn't get hands-on experience until after graduation. A post-doctoral research fellowship allowed her to work part-time with the Kitsap County Health Department. There, she forged a connection with Scott Lindquist, then the county's public health officer.
Now Lindquist is Washington state communicable disease epidemiologist at the Department of Health. He was eager to partner with Baseman. "The concept is about getting students really practical experience," Lindquist said. "It's what public health is all about."
He cited a recent E. coli outbreak linked to a chain of Mexican restaurants that sickened more than 50 people from nine states, including Washington. "During the Chipotle outbreak, we had a lot of people to interview and I would have loved to have students involved," Lindquist said.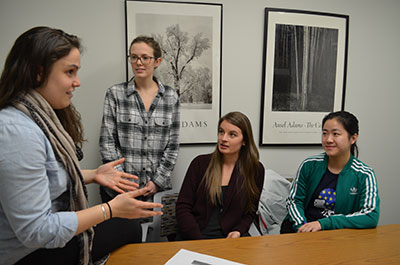 Lindquist said he, too, wished he had received hands-on training when he attended Harvard's school of public health. "I really did not understand public health until I got on the job," he said.
Baseman said she modeled the course after one at Emory University, which has close links to the Centers for Disease Control and Prevention. Both are in Atlanta.
"This program strengthens our department's offerings related to public health practice, and the SEAL team experience will be invaluable for our students who are considering careers as epidemiologists in practice settings," said Victoria Holt, chair of the Department of Epidemiology. "Our students' excitement and enthusiasm for the program are already evident."
Fourteen students from SPH have enrolled in the class, formally known as Epi 594 – 12 from the Department of Epidemiology and two from the Department of Environmental and Occupational Health Sciences. They'll meet once a week during spring quarter, which begins March 28. Students will review key concepts of an outbreak investigation, such as communicating with stakeholders, protecting the privacy of people, and designing surveys or questionnaires to track a disease. They will also practice mock interviews. Later in the quarter, they'll sign up for field assignments.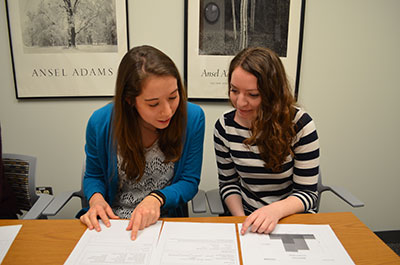 In the summer – a busy time for outbreaks such as food-borne illnesses – SEAL team members will take part in more field assignments. They will continue the course in the fall, meeting monthly and taking assignments. Baseman said she plans to attend a meeting later in March coordinated by the state Department of Health to pitch SEAL team services to local health departments.
Research Assistant Maayan Simckes, a PhD student in epidemiology, started a similar team while an MPH student in St. Louis University's College for Public Health and Social Justice. She helped devise the UW curriculum with Baseman.
"We want to make sure students are as prepared as possible before they go on their field assignments," Simckes said. "Students say they are thrilled, excited and grateful for the opportunity to start applying some of the classroom skills in a real-world setting."