Victoria Holt has been appointed Chair of the Department of Epidemiology within the University of Washington School of Public Health. A professor of Epidemiology, she takes over from Scott Davis, who stepped down as Chair and continues to serve as a professor.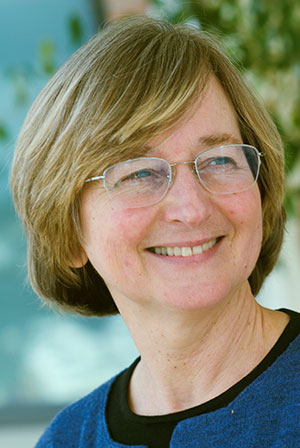 "As interim Chair since early this year, she has done an outstanding job of leading the Department, with progress in vision and mission clarification, improvements in teaching, enhanced financial sustainability, and even improvements in facilities," Dean Howard Frumkin said in an announcement. "I am delighted that what has been 'interim' will now be permanent."
Holt earned four degrees from the UW: two undergraduate degrees (psychology and nursing) and both her MPH (1987) and PhD (1990) in Epidemiology. She has been a faculty member since 1991, initially as part of the Maternal and Child Health Program.
Holt has taught a range of graduate epidemiology courses, including introductory courses, methods courses, and subject matter-specific courses. Her primary research interests are in the areas of reproductive epidemiology and intimate partner violence.