Blog Featured Image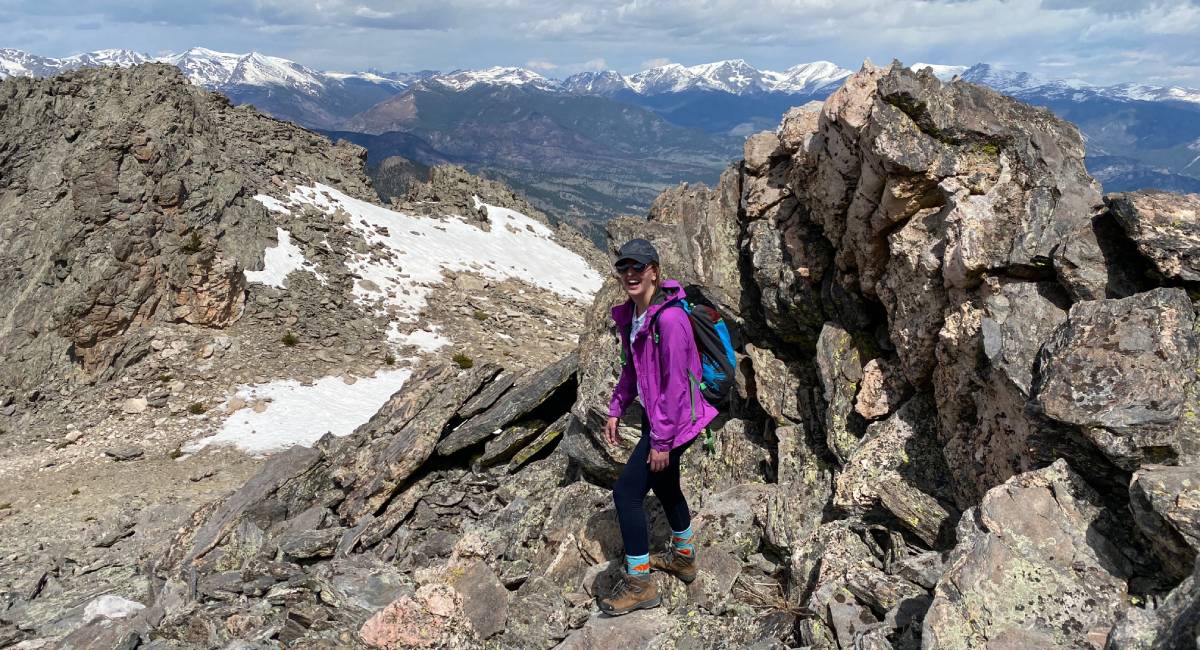 Green has loved hiking from an early age, which was part of the draw to come explore Washington's mountains during graduate school. Pictured here is one of her favorite hikes, Twin Sisters, Colorado. (Photo courtesy Carole Green)
Hope might not be the first thought that comes to mind when encountering the phrase, "climate change." But for Carole M. Green, who has daily conversations about health and climate change with researchers worldwide, she sees a lot to be hopeful about.   
"I think we tend to look at climate change as we're all doomed and the world is going to end tomorrow and I think that's not the right way to look at it," Green said. "Climate change, when broken down into different smaller problems, is very solvable. The more I talk to people in this field and to the students in my Global Health cohort, the more I am hopeful that we do have opportunities to see people thrive and come together."  
Green is a master's student at the University of Washington (UW) School of Public Health, where she studies how prepared our cities and countries are to adapt to climate change's impact on our health. Green works with faculty in the Department of Global Health, at the UW Center for Health and the Changing Environment (CHanGE), and at the Lancet Countdown — a global team of experts reporting climate change updates — to understand the health risks and vulnerabilities communities face. 
For her academic excellence and commitment to public health, Green received the 2023 Gilbert S. Omenn Award for Academic Excellence, one of the most prestigious School-wide recognitions for master's and doctoral students.  
"Carole's thesis topic addresses a key research need: developing a tool to help us better understand the extent to which health systems are increasing their abilities to manage the health risks of climate change," said Kristie Ebi, professor in the School of Public Health. "Carole has been doing highly valuable research that will break new ground in thinking about how to monitor a key dimension of increasing public health resilience." 
Looking for hope in public health
Green studied international relations as an undergraduate at the University of Denver, and while she enjoyed learning how countries can work together to solve problems, she was also looking for a field of study that had more meaningful health-centered human stories. She gravitated toward climate change and its health impacts. 
"Climate change is not an area that I think we should feel fearful about, but I do think we need to feel urgency," Green said. "It's an urgent call, but a hopeful one."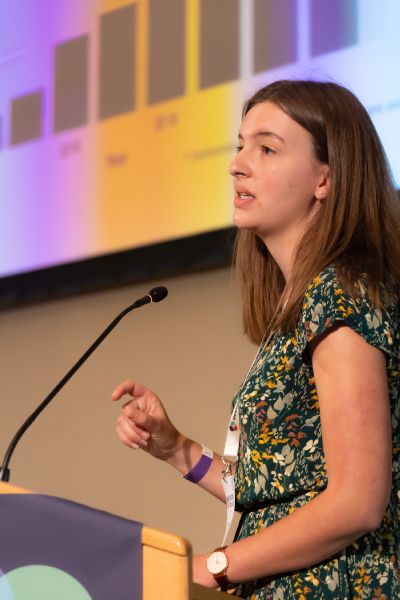 As an undergraduate, she worked with University of Denver faculty Brian O'Neill, a global leader on climate change forecasting, where she began a literature review of societal climate change projections. She combed through and coded thousands of papers from 2014 to 2019 using Shared Societal Pathways, scenarios of society response to climate change. She continued this work in graduate school at the UW, leading a team on a literature review of papers from 2020 to 2021.  
Green presented the findings of this cumulative work at the Scenarios Forum, a large conference of scientists looking at projections of how climate change will impact the world. Based on her vast literature review, Green was able to share what was known about these projections, and the gaps in knowledge. One of these gaps is that, while there is a lot of interest from health professionals in how climate change will impact health, there are not a lot of studies looking at how this could happen in the future. This literature review was so impactful, that at conferences since then, other researchers will recognize Green from her presentation.  
As a graduate student, Green has also been a fellow for the Lancet Countdown, a group of 120 global climate scientists, engineers, energy specialists, economists, political scientists, public health professionals and doctors that report on how climate change is impacting public health. The Countdown was formed after the 2015 Lancet Commission (an offshoot of the Lancet medical journal) determined that tackling climate change could be the greatest health opportunity of the 21st century. 
There are five working groups within the Countdown that focus on areas from economics to health hazards. Green is part of Working Group 2, which is a team of 20 scientists working on adaptation, resilience and planning. Every year, the group reports updates on 11 indicators of our preparedness for climate change, from urban greenspaces to disaster resilience. The data is published in The Lancet and shared with audiences from the World Health Organization and United Nations leaders engaging in climate change negotiations, to researchers globally looking at climate change impacts Green works closely with UW faculty Kristie Ebi to synthesize indicators from 20 of the authors, highlight trends, and point out new insights for future research.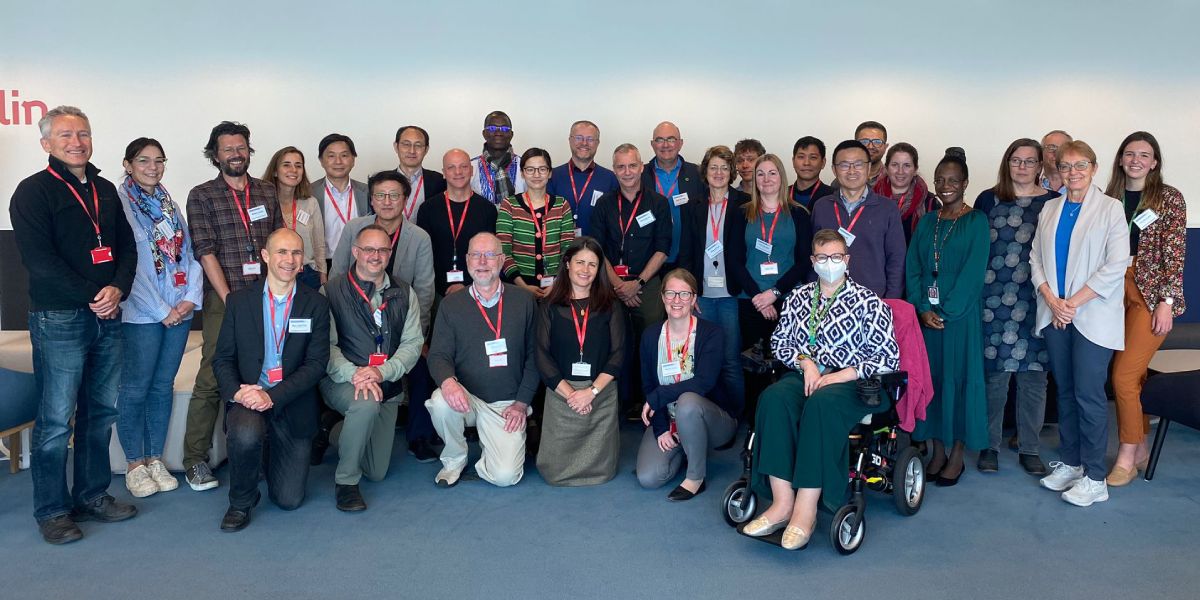 Green's thesis grew from her work with the Lancet Countdown. Green developed a new indicator on health adaptive capacity, or a measure of how prepared countries' public health and health systems are for climate change long term. Green's thesis creates an index to measure the long term health readiness through pairing climate science determinants of adaptive capacity to the World Health Organization's framework on health climate resilience.  
Preparedness for climate change means health equity 
Central to this work of preparedness is health equity. Countries need to be equitable in how they use energy and how everyone has access to quality health care, yet that's often an answer to climate change that people don't want to hear. 
"It really comes down to whether we as humans are treating each other well and making sure everyone has the things that they need to live meaningful and healthy lives," Green said. "That's a much more challenging call."
Collecting data to determine health equity is a major challenge for researchers, Green said. For example, rural areas are less likely than urban areas to have robust data systems to collect information about who is dying from which illnesses. Yet knowledge about health inequities in climate change is still significant.  
"Health equity is huge in climate change," Green said. "We know that people who are being most impacted by climate change are the ones who are least to blame for where we're at." 
This can be seen in places like island states, which emit very little pollution, yet are most impacted by rising sea levels that are destroying homes and livelihoods. It can also be seen in places like Seattle, where people living in urban centers who can walk to work are the most likely to be breathing in heavy air pollution caused by cars commuting into the city, and bear the health burden of that exposure. 
For individuals, Green acknowledges that considering the vastness of climate change's impact on our world can feel overwhelming. A large portion of climate change work is about addressing the impact that large industries have had on our world, Green said. And while some individuals will want to be activists, others will be more comfortable making an impact on an individual level, from choices about how much meat they're eating to how many new versus used clothes they're buying.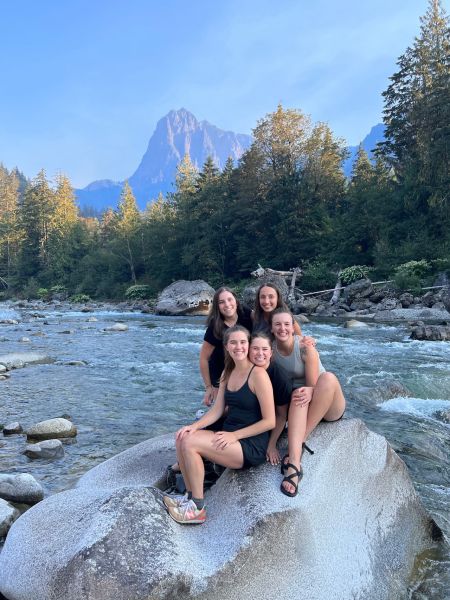 "We as the individual don't need to feel guilty about living our life, rather, how do we address the bigger challenges that industry has created?" Green said. "Of course, still have sustainability be a passion of yours. But it doesn't have to be so controlling that you feel really bad about your decisions. It's much more important to be engaged, care deeply, and talk to people around you about what living sustainably can look like." 
As with all things in public health, climate change is interconnected with almost every field of study, and Green has drawn inspiration from interdisciplinary partners, her colleagues in CHanGE, as well as the passion and drive of her fellow cohort of students in the Department of Global Health who are working in equitable ways to address public health issues across the globe. 
"People are easily overwhelmed or shut down on climate change, but I think it's a really motivating place," Green said. "It's a place of a lot of solutions and a lot of incredible brains focusing on this."