Blog Featured Image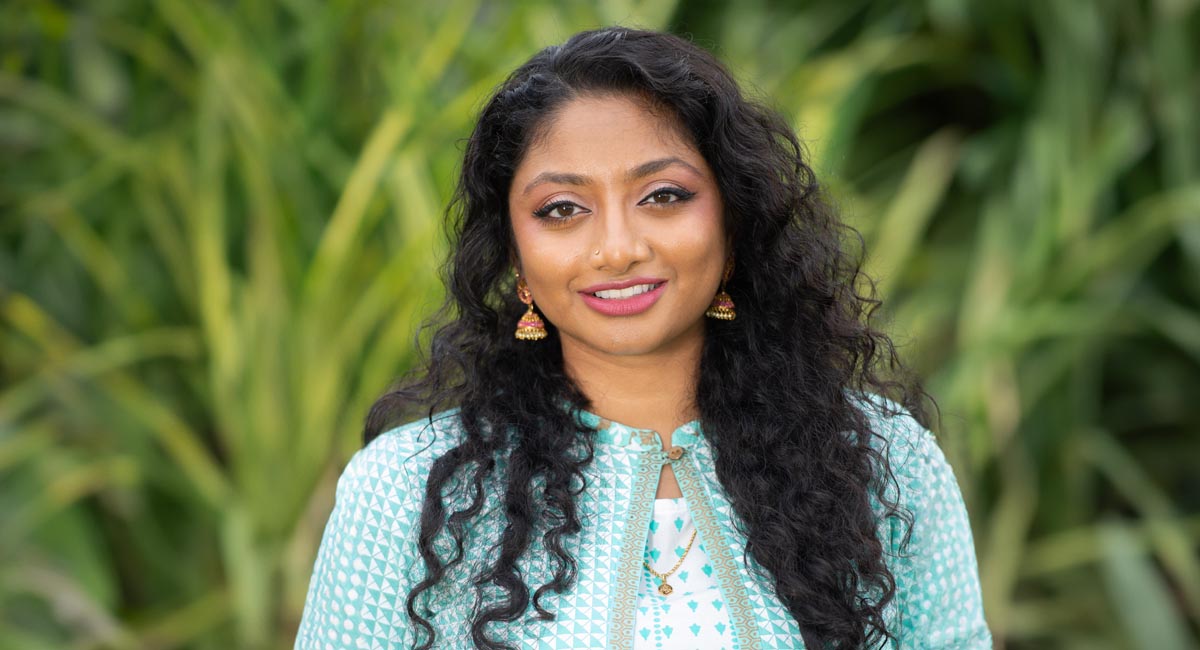 Like many students, Ph.D. candidate Ramya Kumar was drawn to the University of Washington School of Public Health's (UW SPH) Department of Epidemiology for its reputation in HIV and mental health research and impact. However, Kumar found that what distinguished UW SPH from other schools was the culture: the desire students had to build an inclusive community of changemakers.  
The community collaboration and leadership skills that Kumar has picked up along the way have led to being named to the Husky 100 in 2022 and several features in publications like Forbes and the New York Times. 
In this Q&A, Kumar describes her recent experience as a Fogarty Fellow, her research in stigma and HIV prevention, and some of her most influential experiences at the School. 
What first drew you to public health and why do you enjoy studying it?
If there is a disease that we can prevent, and we don't take action to do so, I believe that's an injustice. I enjoy studying public health because it can be used as a tool to achieve social justice — the data we collect in public health reveals vulnerabilities, reduces risks, and ensures fair distribution of services.  
Why did you decide to come to the University of Washington (UW) for graduate school?  
The UW School of Public Health is known worldwide for its rigorous research and impact, especially in HIV and mental health research where innovative epidemiologic methods are used to answer urgent questions. However, what sets it apart is the campus' attitude and community. It's a place where marginalized students were willing to share their cultural capital and knowledge on how to succeed and thrive in higher education institutions with a history of exclusion and erasure. 
There are also allies at the School who have been activists and agents of change to support students like us. For example, my epidemiology Ph.D. cohort of 2020 call ourselves "the resilience cohort" because we started out completely virtual during the pandemic and didn't get the same 'face-time' with faculty, staff, and students as other cohorts have. We scheduled group calls to support students studying from Sierra Leone and Zambia during early Seattle time morning hours. When we met in person, we felt like a family. Our cohort consists of bright minds with impressive academic achievements, yet we remain humble and genuinely want each other to succeed. We share class notes, help each other with homework assignments, and provide emotional and moral support. We have even helped with tasks like laundry, groceries, and airport pickups. There was a time when I fell ill and a cohortmate sent me a Door Dash meal without me even asking.     
You are a recipient of the NIH Fogarty Global Health Fellowship. Describe what that experience has been like. 
The Fogarty Global Health Fellowship program has been both a unique and rewarding experience for me. The 12-month research training program for post-doctorate trainees and doctoral students in the health professions is sponsored by the NIH's Fogarty International Center in partnership with several NIH institutes and offices.  
I was inspired by work being done with the Centre for Infectious Disease Research in Zambia (CIDRZ), which focused on decreasing barriers to HIV testing, prevention, treatment, and care for key populations by providing HIV services in the community, including at venues where key populations meet and socialize. Key populations (KPs) are people who engage in sex work, people who inject drugs, men who have sex with men, transgender persons, and people who are incarcerated. KPs face a much higher risk of acquiring HIV, and the typical health system does not successfully engage with them for critical testing, care and treatment services compared to the general population.  
The UW is part of the Northern Pacific Global Health Research Fellows Training Consortium directed by Professor Joe Zunt of global health and neurology; the UW-affiliated consortium partners with other consortiums of universities around the world.  
Zunt encouraged me to apply outside of the UW-affiliated consortium through UJMT LAUNCH and the University of North Carolina (UNC) which supports HIV service delivery for vulnerable populations through CIDRZ. My mentors Micheal Herce (UNC), Maurice Musheke (CIDRZ), and doctoral committee chair Kenneth Mugwanya (UW) worked with me during the academic year to write out specific aims and put together my Fogarty application. I spent many nights and weekends sitting at the kitchen table writing this out.  
I later found out that Fogarty received hundreds of applications and they only awarded a handful of predoctoral fellowships in 2022, and I was honored to be accepted. The Fogarty consortium even selected me to pitch my research to Dr. Francis Collins, former NIH director and science advisor to President Joe Biden. 
Tell us about your doctoral research in Lusaka, Zambia. What impact do you hope it will have?    
We are trying to understand the intersectional stigmas that women in sex work experience, and how this impacts their use of HIV-prevention methods like PrEP. I'm excited about this research not just because of what we are doing, but how we are approaching it. We are using community-based participatory research principles, and I work with activists and civil society organizations to implement this project. CIDRZ is a Zambian-led research organization that has been around for two decades, and I've received excellent mentorship in global health leadership through this fellowship.  
The Africa CDC and African Union are interested in how we center marginalized peoples as equal contributors in research. We are at the 2023 International Conference on Public Health in Africa, which is being held in Zambia this year.  
What experiences at the UW SPH have been most influential?  
My experiences with the UW student community has taught me about collaborative decision-making, partnerships, co-learning, co-writing and co-creating. I learned valuable leadership skills from Dean Hilary Godwin, Assistant Dean Juanita Ricks, and Assistant Dean for Equity, Diversity and Inclusion Victoria Gardner as part of the Deans Advisory Council of Students (DACS). It was a chance to be in community with activists and scholars in SPH, particularly those from historically underrepresented and marginalized backgrounds. We did not have a top-down hierarchy of peer mentorship where doctoral students only mentor master's students, and they only mentor undergrads and so on. It was truly 360-degree mentorship. That class [DACS] was like soul food. We had raw conversations about how to how to break down the exclusionary practices that are built into academic institutions.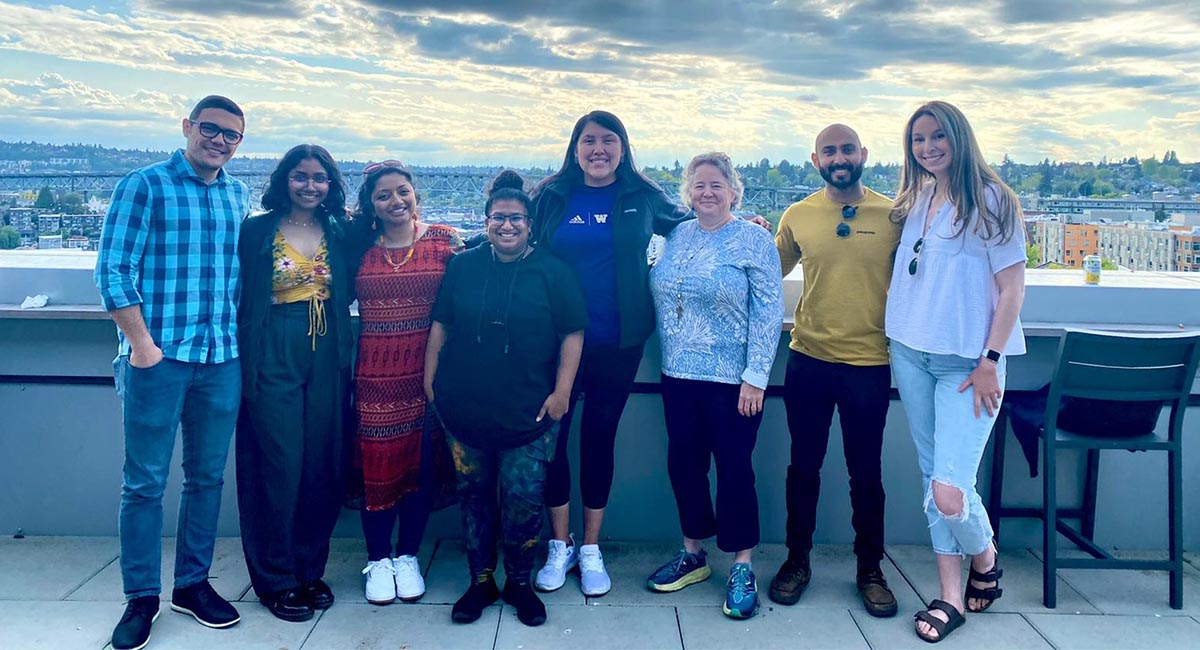 Our DACs project led us to form the student advisory board for the Center for Anti-Racism and Community Health (ARCH), led by Dr. Wendy E. Barrington. This is a mechanism to hold the center accountable to historically marginalized students. As part of ARCH, we also conducted research around teaching approaches like racial affinity caucusing in the classroom that aims to center marginalized students. We even took an anti-racist approach to writing our research on the effectiveness of this teaching approach. 
What advice do you have for potential new public health students or one thing you wish you knew before beginning your public health studies?  
Most scientific writing is exclusionary, inaccessible and frankly, boring. It's important for the next generation of public health professionals to not only communicate their findings effectively, but to be able to do so in dialogue with communities. During the pandemic, people would seek trustworthy leaders in public health, especially from marginalized communities, who can communicate authentically. We must find fresh ways to reach people and share cutting-edge research with the world while remaining humble and understanding that communities themselves are the best experts on what solutions will work for them.  
My advice to students is to not limit yourself to only the opportunities at the UW because creating global collaborations is needed. My Fogarty mentor now sits on my doctoral committee, and I have the benefit of learning from PrEP and stigma experts from the UW, as well as implementation science and key populations expertise from the UNC. 
My final advice to students is that nothing you have done to date has been a waste. Every single thing you are doing is either a success or it's a lesson learned. As former president of South Africa and anti-apartheid activist Nelson Mandela said, "I never lose. I either win, or I learn."  
What interests do you have outside of (or related to) public health? Any extracurricular activities? 
I'm a birder! I can identify birds by their calls, and I usually have my binoculars in hand. Sometimes seasoned safari guides in the Zambia national parks would ask for my help in identifying birds. My favorite birds are the gorgeous Schalow's turaco, the majestic Saddle-billed Stork, and the African Paradise Flycatcher that inspired me to become a birdwatcher.  
I am also a meditation and yoga teacher (I earned my teacher training certificate at the UW Recreation), and I'm interested in cultural wisdom, proverbs, spiritual teachings and philosophies.