Creates culture of community health
Growing up, the young Joyce (Evans) Tapley heard stories of family members and friends dying from diseases that were preventable. Her paternal grandparents died of tuberculosis when her father was a child. She witnessed her family, who is Black, routinely not receive the same level of treatment for illnesses that their white counterparts did when sharing similar symptoms to doctors. 
It was at age 8, after Tapley's maternal grandmother died of breast cancer, that she first remembers thinking to herself, "I've got to do something about this."  
And she has. Tapley is entering her 24th year as the CEO of Foremost Family Health Centers, a community health center network in the Dallas-Fort Worth metroplex that provides comprehensive health care to Texans, many of whom do not have insurance. She has spent decades mentoring a diverse pipeline of public health professionals and is also the host of the podcast Healthcare Chat with Joyce Tapley, which covers the intersectionality of healthcare, social issues and public policy. 
For her distinguished service and achievement across public health, Tapley is the 2022 recipient of the Alumni Impact Award, the highest honor awarded to a graduate of the University of Washington School of Public Health.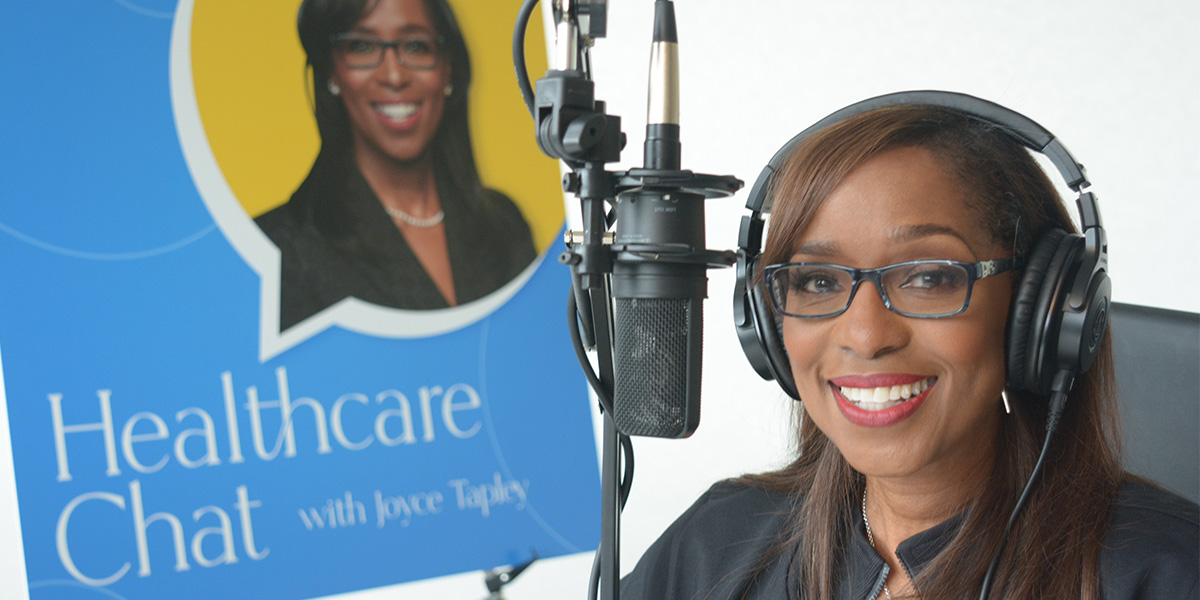 Tapley received her master's in Health Administration from the School in 1990, after earning her bachelor's in Mathematics also from the UW. She transitioned from serving as a hospital administrator in Los Angeles, to now managing the Dallas-Fort Worth team of nearly 100 staff that serves over 7,000 community members at three different community health care sites in predominantly Black and Hispanic neighborhoods. Through it all, she's centered servant-leadership in her work, inspired by her family, and her faith. 
"We all have a story to tell that reflects some way that we know we have been treated differently because of the color of our skin, our gender, our age," Tapley said. "Our goal as a community-based health center is to eliminate those types of racist and unfair practices and really work towards caring for people for who they are. Everyone deserves quality health care." 
An advocate for community health
An occupational hazard of working in public health means that family and friends will ask you for medical advice. It happens to Tapley all the time, and even though she laughs and reminds her family that she's not a doctor, she knows how important it is to have someone in public health advocating for you, especially for communities of color.  
A few years ago, her father, who was experiencing pain, was being prescribed medicine by doctors who never explained to him what was wrong. Tapley was concerned by his symptoms, and alarmed that doctors weren't running more tests and lab work. 
So she told her father to exaggerate his symptoms to doctors. While he didn't like the idea of lying, he followed Tapley's advice, which finally got the doctors to run more tests. The tests found that four areas of his heart were almost completely blocked. He had quadruple bypass surgery, which saved his life.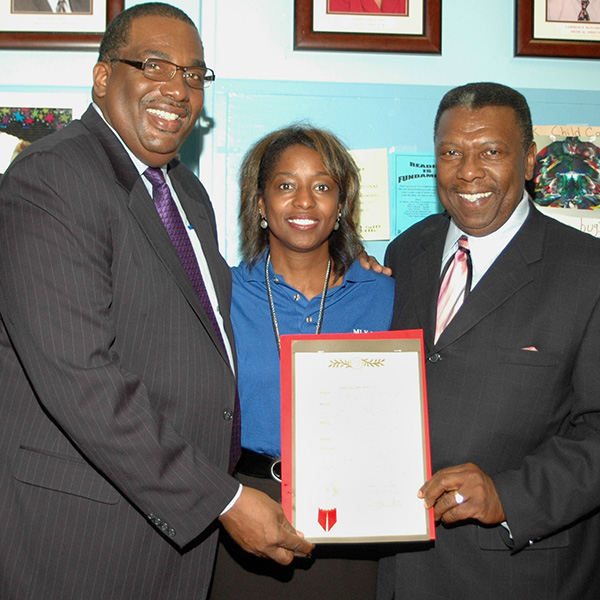 "Had we not embellished a bit for him to have more testing done, then that first heart attack would have been the last," Tapley said. 
The Centers where Tapley works carry on this mission to advocate for community health by "meeting people wherever they are," Tapley said. If patients don't have insurance, they still receive medical care, and help with applying for insurance coverage. If they don't have transportation, staff will help them get to and from their appointments. If they don't speak English, multilingual staff members communicate in their most comfortable language, or they'll use a translation service for languages staff don't speak. 
To understand the importance of community health centers, imagine you have an earache. You don't have a primary care doctor you can call up and drive to. The nearest primary care doctor is 50 miles away, isn't accepting new patients, and even if they were, you don't have a car to drive there. Instead, your only option for medical relief is to go to the nearest hospital. You're in line for hours, behind people with life-threatening cases. When you finally get treatment, you're rushed in and out and eventually find yourself with a large medical bill. 
"It's not just people not having access to doctors and affordable healthcare. It's beyond that. It's the housing situation, it's education, it's all of those different systems that have been put in place that really did foster separation, separatism, and unfairness and inequality."
The first Center was created to address this dearth of primary care providers in the Black and Hispanic community where it was opened. The federal government provides support for Federally Qualified Health Centers like these that exist in underserved areas. Thirty percent of the funding for Foremost Family Health Centers comes from the federal government, which helps cover costs for patients without insurance. However, as the bulk of their patients don't have insurance, it requires a lot of work and business savvy to maintain and grow the Centers. 
The Centers provide a place for the community to go to a medical doctor, a podiatrist, a dentist, and a counselor, all in one location. Tapley opened their first school-based Center this year and hopes to open more. But Tapley said that access to health care is just one piece among many needed to improve community health. 
"We're moving in the right direction in terms of bringing to light the inequities and the disparities that are still taking place," Tapley said. "It's not just people not having access to doctors and affordable healthcare. It's beyond that. It's the housing situation, it's education, it's all of those different systems that have been put in place that really did foster separation, separatism, and unfairness and inequality." 
Supporting the next generation of leaders 
Tapley grew up in eight different states as well as overseas, as her father was in the military. This exposed her to people of different races, cultures, and backgrounds, which she said helped her appreciate the similarities and differences between people and the importance of working together.  
While Tapley envisioned herself in medicine, it took a career fair at the UW to inspire her interest in the administrative work of public health rather than the practitioner side. She learned that as an administrator, she could make decisions that would influence how health care was delivered to communities.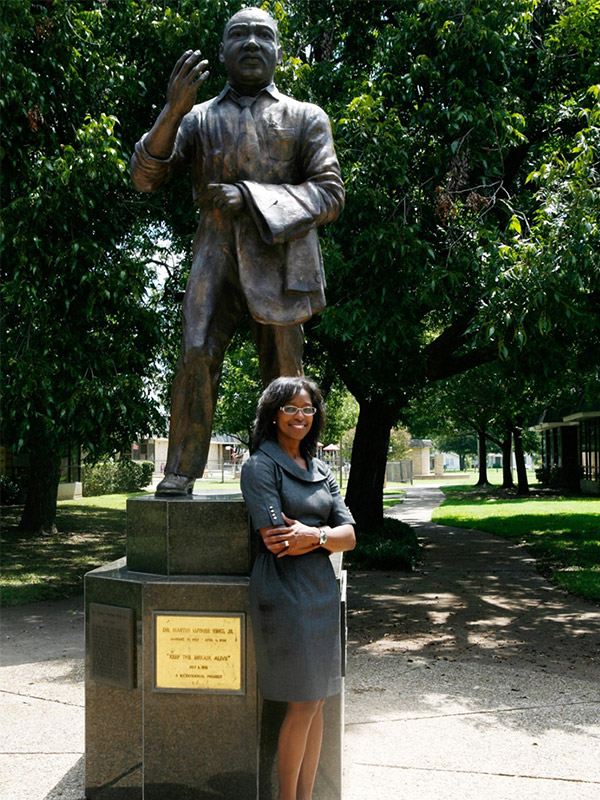 With more than two decades in her current leadership role, Tapley has found the best way to inform and improve the Centers is to solicit feedback from everyone in the organization. Patients, accountants, janitors, doctors, nurses, assistants: everyone has advice for improving services. Tapley herself is a patient of the Centers, which gives her another lens on the operations. 
Her creativity and eagerness to learn helped her make rapid, innovative changes amidst the COVID-19 pandemic. She implemented telemedicine, transitioning services like mental health online. For her employees like dentists who couldn't serve patients in-person at the beginning of the pandemic, Tapley reassigned them to other tasks to support the Centers so no one lost their jobs.  
After being inspired by a video of a UW COVID-19 testing drive-thru, Tapley created one, in partnership with local churches, to vaccinate thousands of people. Tapley's innovations then served as a model to increase vaccination rates in underserved communities. 
She also empowers her staff to take on leadership opportunities. A good leader, she said, makes sure the organization can run smoothly without them. 
"I consider people at every aspect of the organization a leader," Tapley said. "My advice to anyone in a leadership role is that you seek the advice and ideas from those who are doing the work and give them opportunities to implement their ideas." 
Mentorship is another way that Tapley seeks advice and supports her community. As a close friend of Tapley for over 40 years, Vaughnetta J. Barton experienced Tapley's mentorship through the years. Barton said Tapley is always available to support fellow friends and health practitioners. When a colleague and mentee she knew was placed in an unethical situation at work, Tapley stepped up to provide advice and tapped her network to find them new employment.  
"Joyce reminds people that no matter what they are going through, others are available to help," Barton said. 
Tapley is committed to the next generation of public health professionals. She has mentored hundreds of students and employees through programs such as the Foremost Family Health Centers Employee Health and Wellness program and Foremost Family Health Centers clinical externship and internship training programs.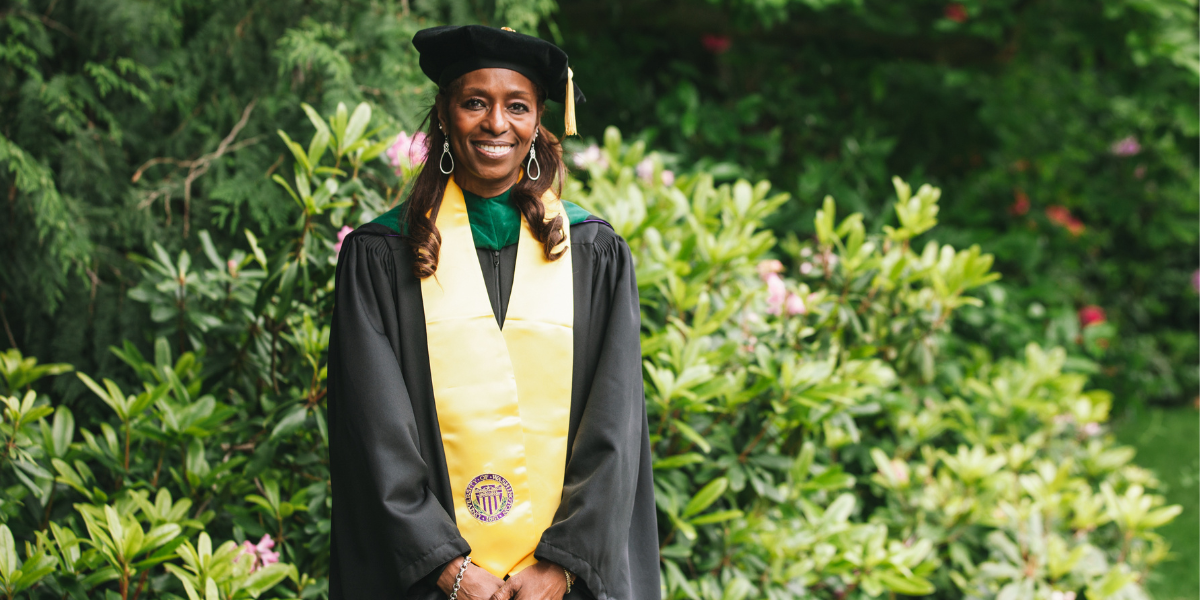 "These programs allow students to train with healthcare leaders and providers who look like them and can relate to their challenges," said Barton, who is also the Deputy Project Director for the UW School of Social Work's behavioral health workforce development initiative. 
Tapley has spent her career serving communities like her own family who were neglected by systemic racism embedded in the healthcare system. She often finds herself thinking of Dr. Martin Luther King, Jr., who the Centers' very first clinic was named after, and his vision for a world that works together, across cultures. It's something Tapley said her team does well. And it's something the younger generation is already doing, Tapley said, who is inspired every day by her three daughters who are leaders and activists. 
"The younger generation really embraces anybody," Tapley said. "This group of students are going to do very well. They already know how things are supposed to be." 
Watch Tapley's address to the classes of '22, '21, & '20