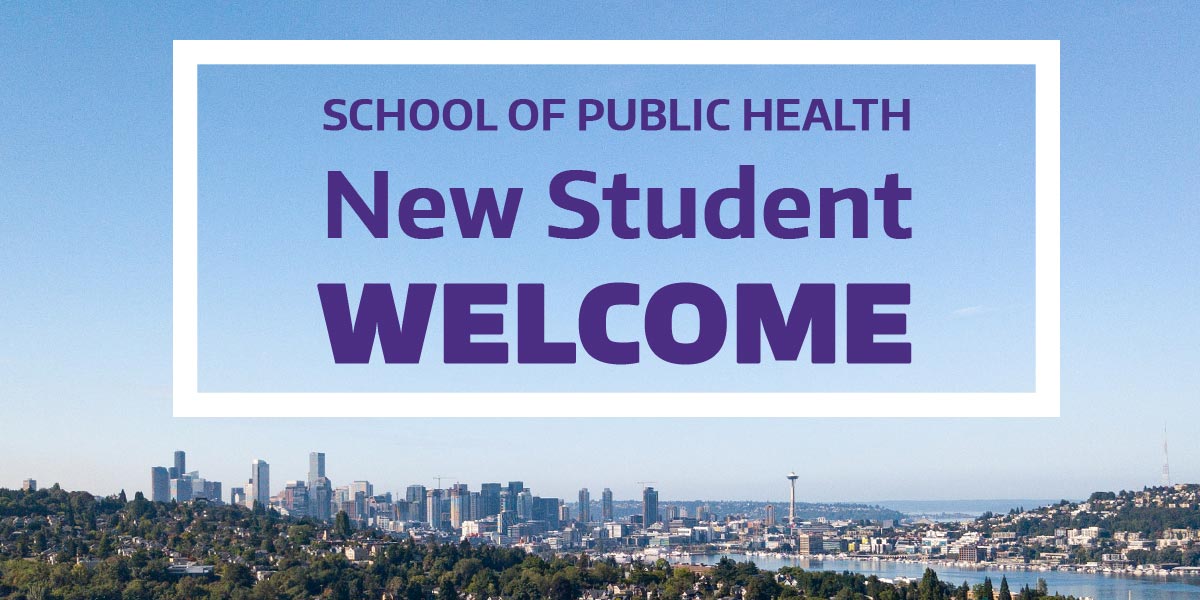 The 2020 School of Public Health Welcome can't wait to see you this fall!
September 22nd, 2020
10:00AM – 12:40PM (PST)
Our Mission
The University of Washington's School of Public Health Welcome is dedicated to showcasing its core tenants of education, research, and service for all incoming students. The Welcome serves as an opportunity to bond its students to the institution's values, a cohort of classmates they will share the next few years with, and introduce core environments on-campus and beyond that can lead to a positive UW experience.
Schedule At-A-Glance
If you're unable to join us for the live event, don't worry! Information will be posted here, along with the recording of the event. All times listed are in Pacific Standard Time (PST).  
Please note that the schedule below is subject to change. 
Time Slot
Campus Office
Presenter

10:00AM

Welcome & Kick off

Jalen Smith

10:02-10:10AM

Student Services Overview

Juanita Ricks

10:10AM-10:13AM

Digital Resources for Students

Will Tsang

10:13AM-10:20AM

Dean's Welcome

Dean Hilary Godwin

10:20AM-10:30AM

Diversity, Equity, Inclusion Overview

Victoria Gardner

10:30AM-10:50AM

Hall Health Center/SafeCampus/Counseling Center

Patricia Atwater 

10:50AM-11:00AM

Sexual Violence Prevention Training Update

Erin Dwyer

11:00AM-11:10AM

Break

11:10AM-11:20AM

Common Book: Terms to Know  (Facilitated by Victoria Gardner)

11:20AM-12:00PM

Common Book Activity and Discussion

12:00PM-12:10PM

Share Out (Facilitated by Victoria Gardner and Jalen Smith)

12:10PM

Dismiss Undergraduates

12:10PM-12:40PM

UAW 4121 (Graduate Only)

Betsy Kindblade

12:40PM

Closing

Jalen Smith 
Topics are intended to range from: introductions of School of Public Health; resource sharing with the appropriate campus staff; and a chance to discuss and reflect on our common book, How to Be an Antiracist.