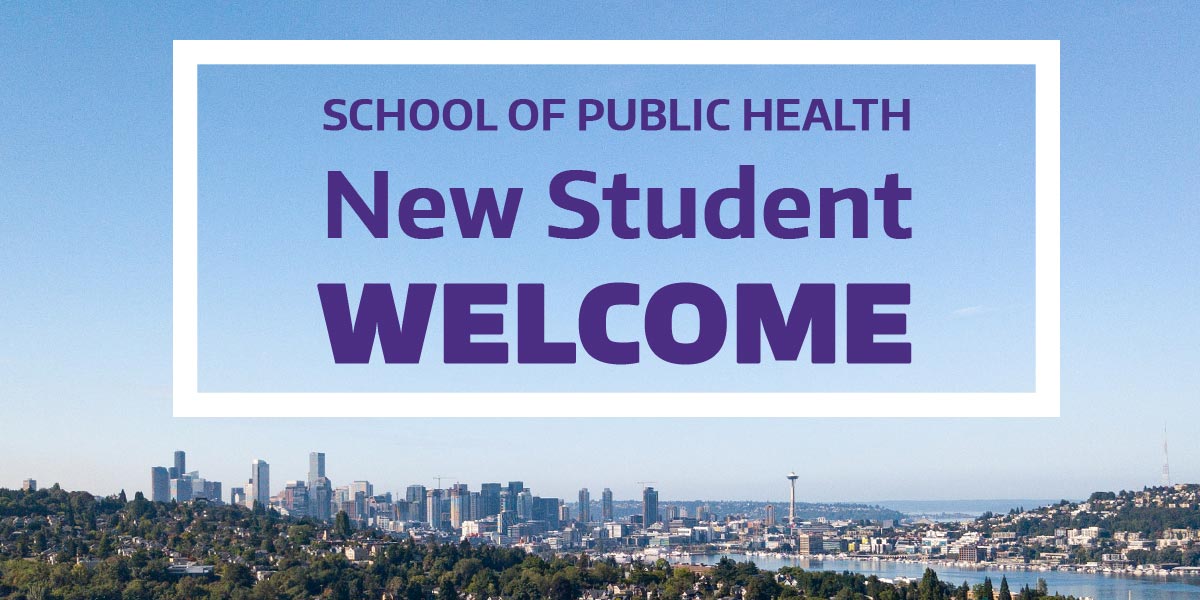 2023 New Student Welcome Overview
The 2023 New Student Welcome will occur on Tuesday, September 19, 2023 and will include sessions for new undergraduate and graduate students. We are so excited to welcome you to your Husky Home!
Tuesday, September 19, 2023
10:00 AM – 3:00 PM
Architecture 147 
Important Note: For MPH students that are joining in-residence programs (all except for COPHP), there is a separate MPH Common Core Orientation happening on Wednesday September 20, 2023. All first-year MPH students are strongly recommended to attend. 
---
Our Mission
The University of Washington's School of Public Health Welcome is dedicated to showcasing its core tenants of education, research, and service for all incoming students. The Welcome serves as an opportunity to bond its students to the institution's values, a cohort of classmates they will share the next few years with, and introduce core environments on-campus and beyond that can lead to a positive UW experience.
Q: Will the New Student Welcome be in-person, virtual, or hybrid format? 
o   A: The New Student Welcome will be fully in-person! We're excited to see you! 
Q: I cannot attend any of the sessions if they are in-person. Will there be a recording available? 
o   A: We will try to record the session if the technology is available to do so. Another resource for you will be the SPH New Student Welcome Canvas page, which will host information ranging from the SPH New Student Welcome agenda, a list of campus resources for your use, and other supports that can help incoming students feel at home at UW SPH! 
Q: What is the SPH New Student Welcome Canvas page? How do I get access to it? 
o   A: The SPH New Student Welcome Canvas page is designed to be a comprehensive resource for incoming students of the School. The Canvas page will have a variety of resources that you can click through and review during your own time. Canvas is a learning management tool that will be instrumental during your time as a student at UW. The Canvas page is currently under construction and development, but you should receive access to it on or before September 20. 
Q: When will we get more information? 
o   A: Check your UW email and this website! Information will be coming during the summer months (June – August) about the upcoming New Student Welcome. Your advisers and professors will also have information, so ask them if you have any questions. 
Below is a collection of resources from across the University of Washington that are dedicated to helping you stay healthy, well, and safe. 
For All Students
Graduate Students Only