The SPH Awards of Excellence, held this year on May 15, recognizes exemplary staff, faculty and students for their dedication, service and many contributions to our School. (See the full list of winners.) Each department and interdisciplinary program in the School selects one Outstanding Student at the master's level.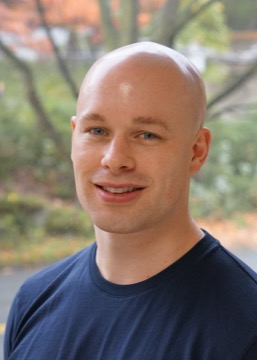 Biostatistics: Alexander Paynter
Alex is a dedicated researcher and engaged student leader who shows impressive initiative and dedication to his research. His thesis with Dr. Amy Willis focuses on estimating the number of latent species in ecological samples, especially microbial samples. He is exploring the use of replicate data as a potential avenue for tuning a previously published penalized maximum likelihood method. In addition, Alex's work with the UW Cancer Vaccine Institute focuses on finding associations with the immune response to cancer vaccines. In addition to his research and classes, Alex has been an active community member in the department as well as a volunteer with FareStart.
---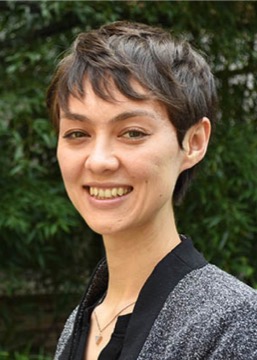 DEOHS: Kori VanDerGeest
Kori is an outstanding scholar with a remarkable record of service in public health. Kori's meaningful and proactive engagement with a variety of stakeholders throughout every phase of her education is exemplary. She has presented a public comment to the Governor's Interagency Council on Health Disparities on the topic of nitrates in groundwater; she has engaged representatives including well water users, county officials, state officials, community organizers and researchers to participate in project advisory calls; and she has mentored other students on her community-engaged process to identify barriers to well water testing.
---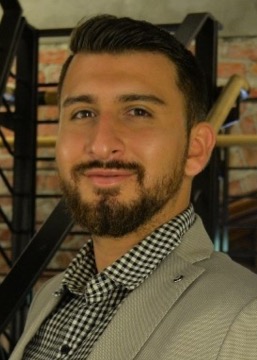 Epidemiology: Emmanuel Rodríguez
Emmanuel (Manny) is a true public health ambassador. His advocacy and desire to improve the health of others, particularly in communities of color and the LGBTQ community, is omnipresent. In addition, Manny has worked tirelessly to contribute to a more inclusive and enriching climate at UW. He is a public health professional who is going places, both figuratively and literally, as he was recently awarded a Bonderman Travel Fellowship. Manny's upcoming travels will only further enhance his public health perspective and allow him to make even greater contributions to the field in the future.
---
Global Health: Rabi Yunusa
Rabi is a medical doctor from Nigeria and a graduating MPH student. She is a recipient of the Endowed Fellowship for Global Health Excellence, Equity and Impact from the Department of Global Health, and she has served as a Teaching Assistant for various SPH departments. She completed her thesis work on barriers and facilitators of engagement in services that aim to prevent mother-to-child HIV transmission in northern Nigeria. She is committed to social justice and health and has devoted her career to improving the health of women, children and adolescents in her home country, where women's status is marginalized.
---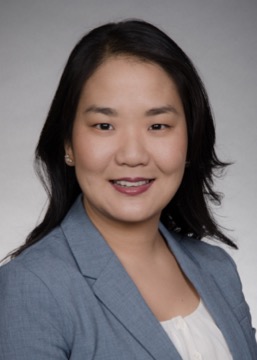 Health Services: Bomy Yun
Bomy graduated from the Master of Health Informatics and Health Information Management (MHIHIM) program in Winter 2019, achieving a stellar GPA while continuing in her professional capacity as Director of Medical Informatics and Family Nurse Practitioner for Neighborcare Health. Using knowledge gained through her MHIHIM experience, Bomy is currently planning a largescale EHR transition at her clinic. Furthermore, Bomy enjoys giving back. She previously received the UW Doctor of Nursing program's 2018 Clinical Preceptor and Mentor award and continues mentoring MHIHIM students. Bomy also recently convened fellow MHIHIM graduates to develop a national quality measure for pre-diabetes.
---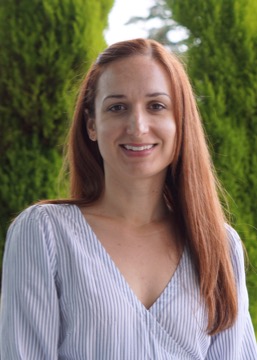 Nutritional Sciences: Lindsay Beck
Lindsay is completing the Nutritional Sciences MPH and Registered Dietitian Training programs. Lindsay has shown exceptional academic promise and is highly respected by her fellow students and professors. For her thesis project, Lindsay marshalled an impressively large dataset in a very short time frame for inclusion in a special food security issue of Translational Behavioral Medicine. The scope of the research and the resulting manuscript were indicative of PhD-level work. She is an emerging leader in public health nutrition, and we are pleased to recognize her accomplishments.
---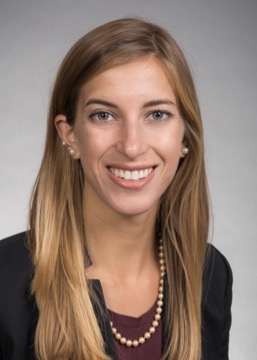 Health Administration: Jenessa McElrath
Excellence. Integrity. Compassion. These words describe the key principles that guide the way Jenessa has led her life. They've been shaped by a liberal arts education, the challenges of living abroad, and her studies in a rigorous graduate program. Her healthcare career path has always been to improve public health on a large scale. She consistently volunteers her time in areas of access and equity and is a great representative of the MHA program, our school and our future in healthcare.