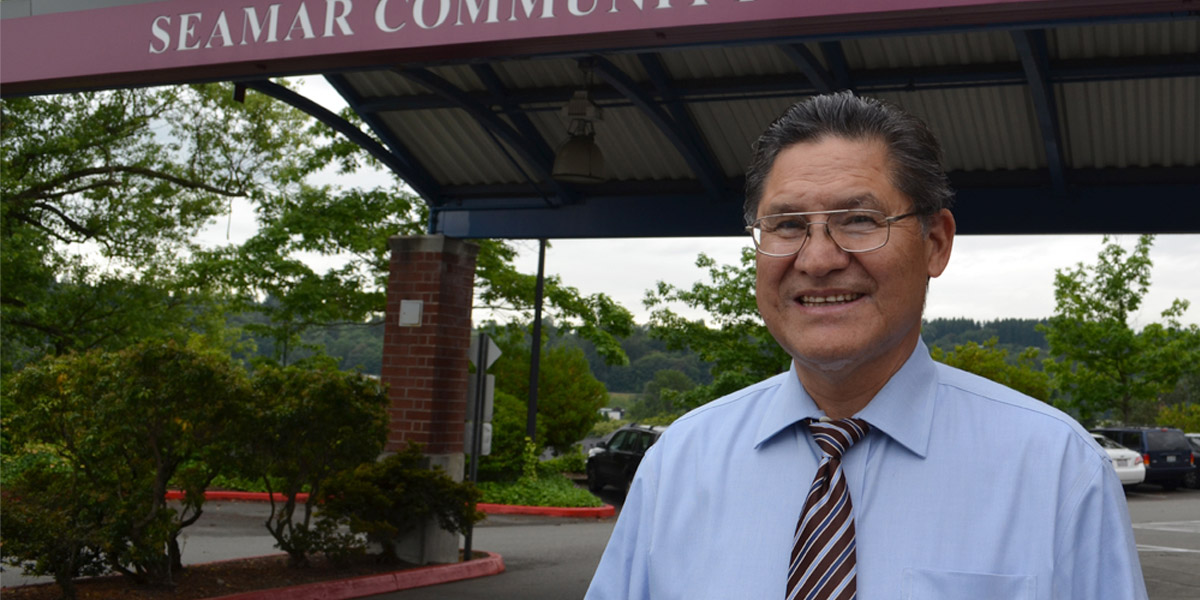 Distinguished alumnus Rogelio Riojas (MHA, 1977) has been chosen as speaker for this year's SPH graduation celebration June 16 at Alaska Airlines Arena.
Riojas, a UW Regent and the 2016 SPH Distinguished Alumnus, is founder and executive director of Sea Mar Community Health Centers. He has devoted his career to expanding access to quality and affordable health care, as well as increasing opportunities for jobs and education.
"We're thrilled Rogelio Riojas will address our next graduating class of change-makers," Dean Hilary Godwin said. "He's an inspirational speaker and a passionate advocate for social justice and human rights. His lifelong commitment to the underserved, particularly farmworkers and migrant communities, is an example for us all."
In 1978, Riojas founded Sea Mar Community Health Centers. From one location in King County, he has expanded the organization to 11 counties in Washington state. Riojas oversaw the development of the first community family practice residency program, in partnership with Swedish Hospital and the University of Washington (UW).
He also heads a scholarship program in partnership with the UW, recruiting and mentoring students who are the children of migrant farmworkers. He passionately believes quality education is the first step in empowering future generations to become strong, professional members of diverse communities.
In 2012, Riojas was honored with UW's Charles E. Odegaard Award. It honors a community member whose leadership sustains the former UW President's distinguished work on behalf of diversity at the UW and for citizens of the state. In 2013, Governor Jay Inslee appointed Riojas to the UW Board of Regents. Riojas is a leader in the field of public health, a dedicated community advocate, and an inspiring example of the impact of SPH alumni in ensuring the well-being of communities.
See the SPH alumni profile, "I'll be an activist until I die."