Blog Featured Image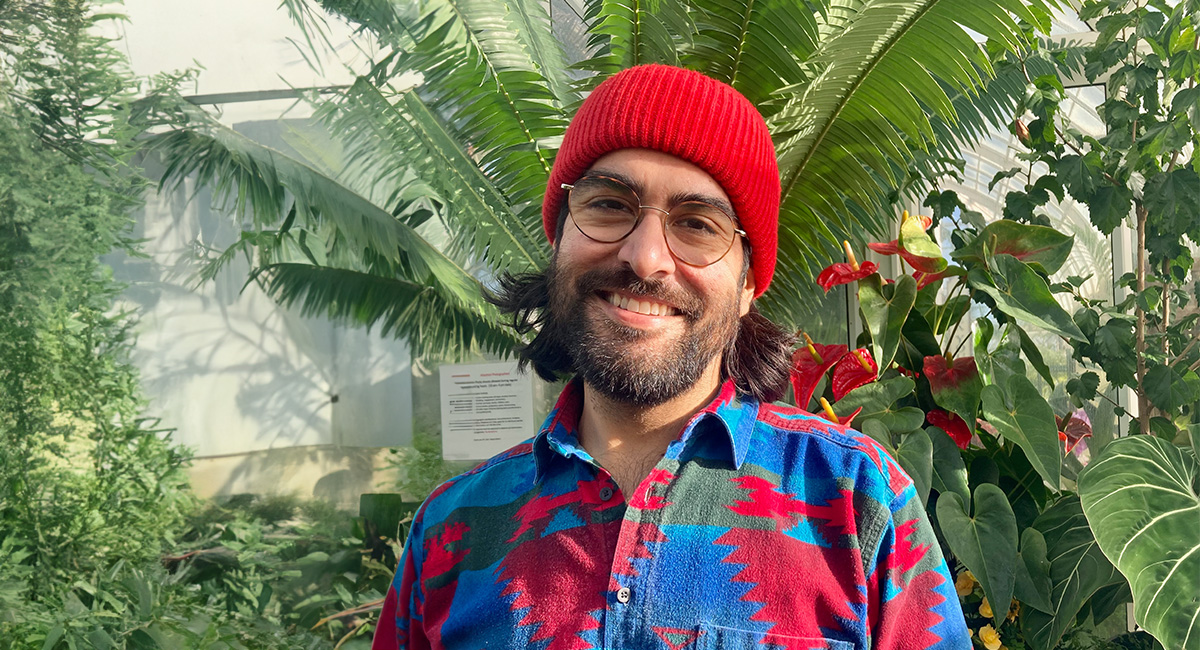 As a business owner of a small restaurant in Atlanta, Georgia, Carlos Morales sourced foods from a local farmers market. When Morales shared with his customers the story of where the food came from, he noticed both their disconnect with the land and their desire to understand how food is produced. From those conversations, Morales was inspired to learn more about nutrition and public health. 
In this Q&A, Morales, a recipient of the Food Systems, Nutrition and Health Major Fund, shares their passion for improving food systems and policy, and how becoming a restaurant owner led them to pursue an undergraduate degree from the University of Washington School of Public Health.   
 
What drew you to public health and why do you enjoy studying it? 
Over the years, I found myself drawn to preventive care and how we take care of each other as a community. Public health is a great bridge in connecting others to preventive care and care in general. I was drawn to the opportunity to be an advocate for others and make change in policy that has better outcomes for the people we serve. I enjoy studying public health because it gives me space to explore the complexities of our systems and institutions which create both barriers and accessibility. I find myself asking, "how can we limit those barriers and reform our current systems by leveraging what already exists?" 
Why did you decide to come to the UW for your degree? 
I'm currently finishing my undergraduate degree in Food Systems, Nutrition, and Health at the School of Public Health (SPH). I was attracted to this program because of my background and experience within the food sector. This program offers a focus and attention to food systems and it aligns with my interest in becoming an agent of change within food policy. I plan to apply and attend the Evans School at the UW starting in the 2024-2025 academic school year to pursue my master's in public administration.  
What experiences at the UW SPH have been most influential? 
The high caliber professors within my program have been very influential. My classes have served me well as my teachers lay the framework and initiate conversations that are integral in progressing our movement towards a more just food system. Each professor is passionate about their work and provides us with tools that allow us to examine issues and encourage us to question the status quo.  
How did the Food Systems & Nutrition Major Incubator Fund help support your academic goals? 
Receiving this funding allowed me the opportunity to focus more on my classes and worry less about feeding myself and housing costs. It also helped instill additional confidence in myself as it helped to be recognized in a meaningful way by my program and department.  
Tell us about your research. What impact do you hope it will have? 
This past spring quarter I did some undergraduate research within the Food Systems, Nutrition, and Health program with assistant professor Pia Chaparro. We gathered data around differences in state-level accessibility to the Supplemental Nutrition Assistance Program (SNAP). We found that some states make it easier to access benefits, while other states will go out of their way to make it more challenging. This data entry will work to better inform graduate students when conducting research on a policy area called broad-based categorical eligibility and the effects it can have on individuals.  
You became a small business owner in 2015 when you started the restaurant Chop Chop Next. What was the impetus for it and what did you learn from that experience? 
The part of Atlanta that we were in was a bar-centric side of town and was also a food desert, especially in the evenings. I saw an opportunity to help fill that gap and feed people who've been having a night out and need to be replenished. I learned so much from owning a restaurant and having that much creative control was an amazing experience. We're fortunate in Atlanta to have a farmers market that operates seven days a week. I was able to source most of our food from this location and share the story of where our food was coming from to our customers. It became evident to me that there was a disconnect and yearning to be reconnected to our food and the land. This realization is what ultimately sent me back to school to focus on public health.  
What is one piece of advice that you have for potential new public health students or one thing you wish you knew before beginning your public health studies?  
I would tell new students to stay curious and ask questions when they don't understand something. The professors are your biggest advocate/ally, and they are very interested in helping you out and seeing you succeed.  
What interests do you have outside of (or related to) public health? Any extracurricular activities? 
I have a huge passion for music and collect vinyl records and sometimes DJ at events. I am also on the Board of Directors of the Bellingham Food Bank in Bellingham, Washington. I visit Bellingham at least once a month and work on the food system there through the lens of the food bank and the impact we have on the community.